It's pretty evident that 2020 hasn't been beneficial to the hospitality and short term rental industry. On one hand, expectations are high for hotels, resorts, and short term rentals like Airbnb and VRBO to offer memorable experiences and a satisfying stay, which is defined differently by various types of travellers. Amenities and a stellar reputation are things that can make or break someone's stay, so hotels and STRs need to find ways to stay competitive and entice visitors. Given that the lodging industry is estimated to have an annual revenue of well over $500 billion, the stakes have never been greater.
Of course, all the good intentions and great ideas hold no sway, if the entire industry is put on hold due to a pandemic. It's estimated that the travel and tourism industry lost roughly $238 billion USD this year, with countless jobs lost and more than a few closures of restaurants, hotels, and even an exodus of STR hosts. Thankfully, the industry was able to pivot and slowly reopen to regain some lost tourism. There's a sense of cautious optimism in the air, but rebuilding the industry back up won't be easy. But it is doable, and it requires the hospitality industry to give their customers things that they didn't know they needed.
Turning to technology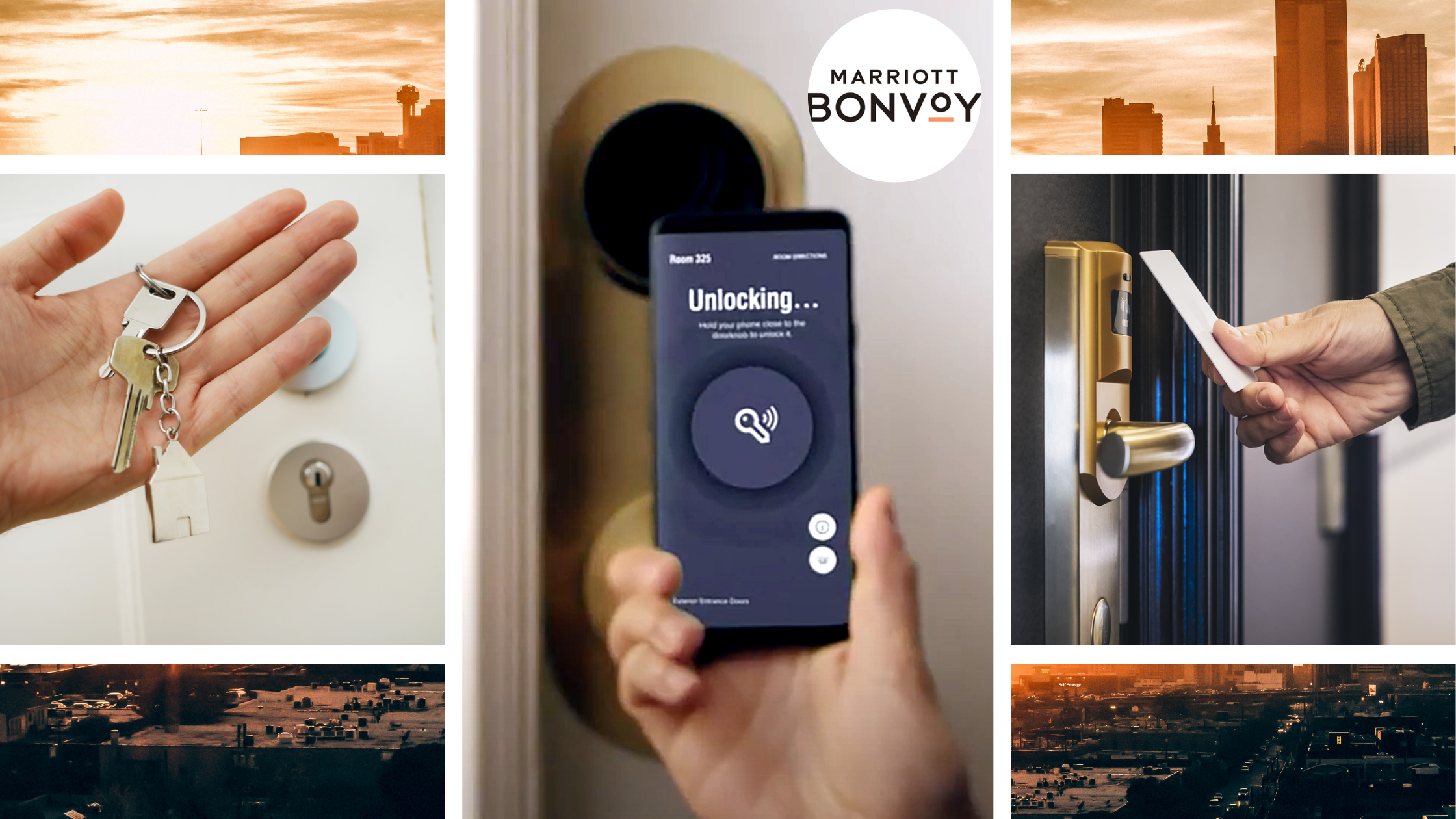 Smart technology and keyless entry have been something that the hospitality industry was turning towards well before this year, but the adoption was challenging for some hotels and rentals. While some hotels in other parts of the world still use physical keys, the majority (if not all) international chains use keycards for room access. Guests, however, still need to physically check in at the hotel. Technology exists, however, to take away the human element completely, and rely on smart locks and mobile phones. For example, the Marriott Bonvoy app allows guests to book online, check in via their app, and use their phone as a mobile keycard to allow for room access, as well as to the amenities. This means that guests can get to their rooms quicker, without having to wait in the lobby line, and on top of that, this keyless entry solution means less person to person interaction.
On the short term rental side, hosts can turn to a Property Management Software (PMS), that can allow them to do the same – manage check ins, issue communications, automate cleanings, and allow for remote access, as well as control technologies such as thermostats, noise sensors and wifi. Using the tools available will allow for hosts at Airbnb, Vrbo (HomeAway), etc to focus more on customer service and offering a memorable experience, then on the day to day management of their rental property. Some PMS' also offer a virtual concierge to answer common questions, and automated reminders for guests.
Outside of the ease of allowing access and speeding up the processes of booking and checking in, this automation also offers peace of mind to travellers. There is less physical contact, more distancing, and guests can feel safe that their hosts, big or small, are managing the property to best suit their needs.
Managing Reputations and Reviews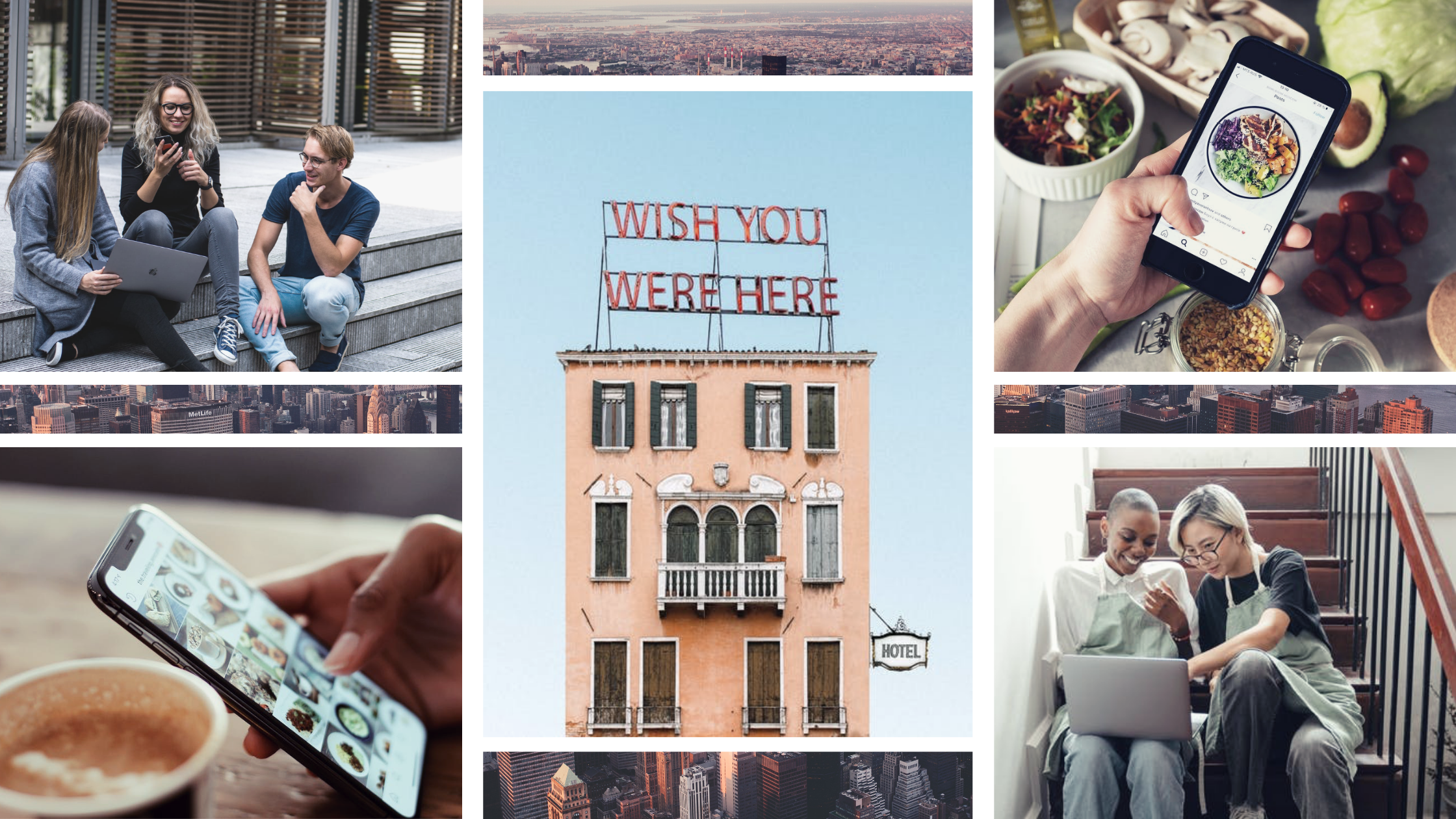 A hotel, Airbnb, or resort's success can hinge on a single review. Guests are never shy about being vocal with their opinions with their place to stay, whether it's through online reviews, comments or photos. Most of these live on social media; Instagram, Facebook, Yelp and TripAdvisor. Therefore, hotels and Airbnb's need to be proactive in reaching out to build relationships with their guests. This is how you build trust with the travelling community.
Hotels, resorts and STRs need to be where their guests are. For example, one of the largest growing segments of travellers are Millennials. They're adept at social media and share their experiences with their followers, via their social channels constantly. The hospitality industry needs to be in the same spaces they are to promote their upgraded rooms, technologies, and cleaning procedures, and follow hashtags and mentions to address comments and reviews to manage their reputation.
Something like this is easier with a booking platform like booking.com or Airbnb, and it's also good for a hospitality partner to leave reviews about guests as well, if possible. Having a solid PMS system can help with ensuring that your reviews are timely, and that guests are reminded to leave one as well.
Short Term Rentals Have an Advantage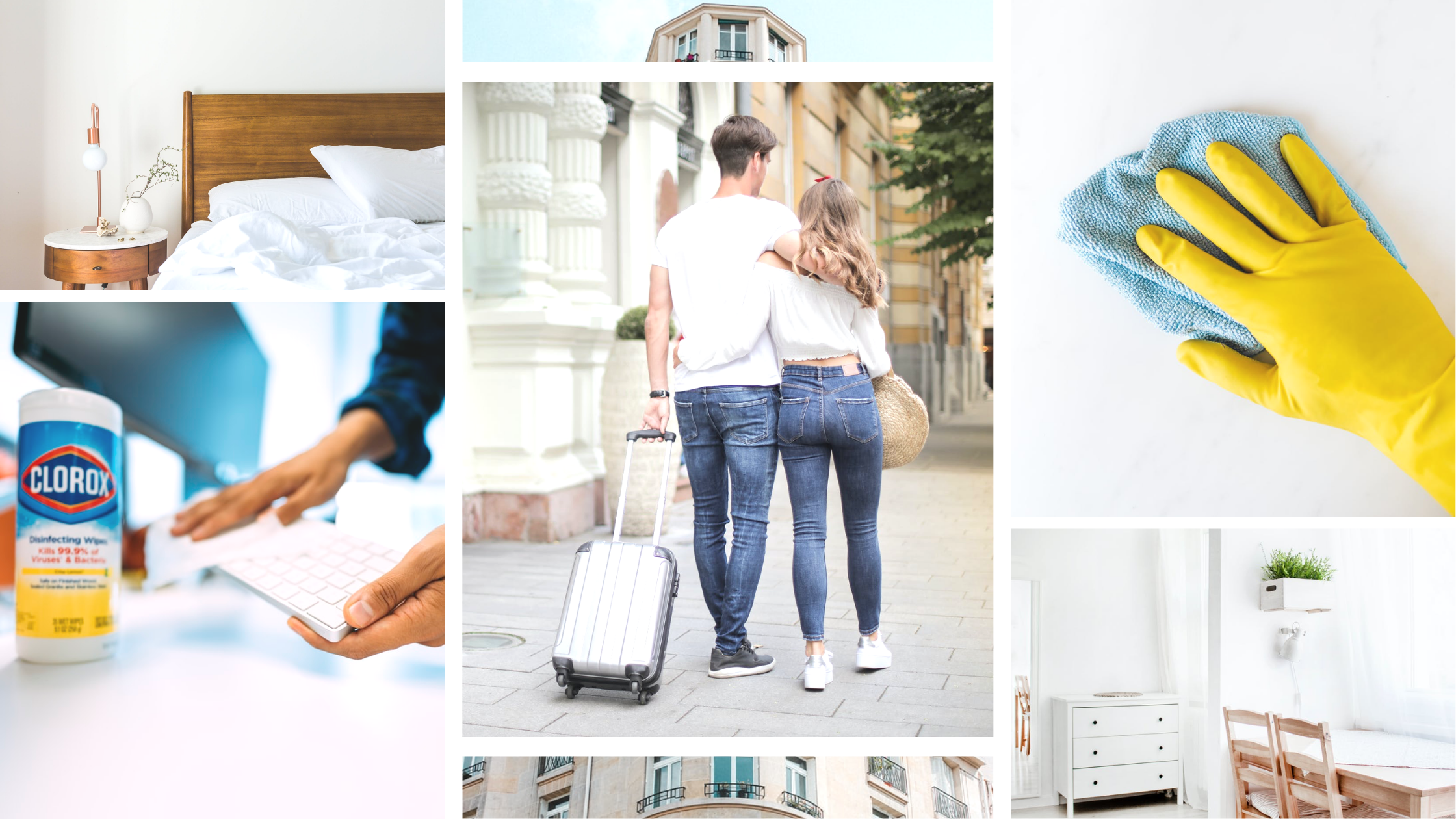 When the pandemic hit, it looked like Airbnb and other short term rentals were on the ropes. While the companies themselves were managing fine due to cash infusions and reserves, the individual hosts had no plan B; their properties were sitting vacant, and they had mortgages to pay. In key US markets, revenue was down more than 50% according to AirDNA, and even Airbnb, who has the monopoly on the US vacation rental market, had to lay off staff. But that only made them hungrier. You see, Airbnb isn't just a STR company, but a tech company. They understood the environment, had copious amounts of data, and were nimble enough to see that they were uniquely positioned to come out of this on top.
They saw that cleanliness was going to be an obvious concern for travellers. While both hotels and STRs have been diligent about their sanitation protocols as of late, individual hosts on Airbnb and Vrbo have taken the additional step in their descriptions to share how they're specifically addressing their guest's need for a disinfected home. Airbnb as well, has implemented specific cleaning protocols that hosts need to adhere to, to get a specific certification on their profile. In fact, it's fairly obvious that short-term rentals seem to have the advantage moving forward, as they offer less crowded indoor spaces, with less potential to interact with other unfamiliar guests. They're also easier to outfit with smart home technology to streamline and accentuate their stay.
Also, the diversity of the rental market's types and locations, also work in its favour to allow for more control over the environment that guests are in. In fact, after a dip in reservations, it seemed like cooped up travellers were ready to take the chance again. In late May, Airbnb's bookings increased by over 20% from the previous May, for both driving-distance getaways and some further afield. They even offered the perfect place for front-line workers and support staff to have an isolated place to avoid potentially infecting their families.
Finally, there still is the issue of individual hosts and maintaining their income. While some markets have bounced back, and Airbnb hosts with less than 2 properties did get some relief from the company to recoup lost reservations, there's still uncertainty. Many hosts have looked to transition their short term rentals into mid-to-long term rentals to offer hosts more stability, and guests more options for their stay. Others are offering deeper discounts to entice guests to travel to new markets and destinations.
Personalizing a Guest's Experience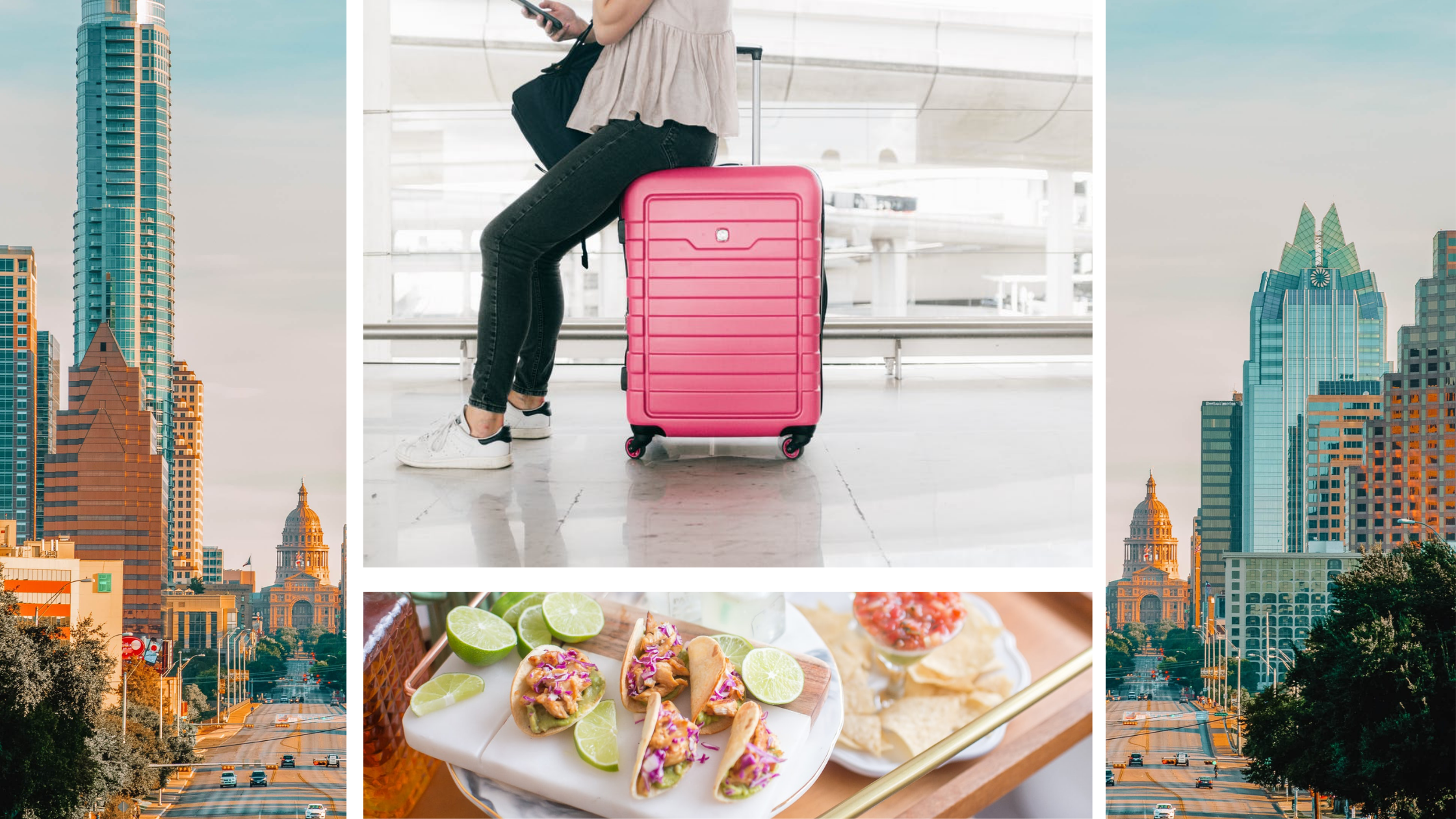 Travellers are a savvy bunch, and they want more from a vacation experience than just a place to rest their heads. They want perks, benefits, and a personalized experience. Hence, why hotel chains have rolled out and upgraded their membership and loyalty programs such as Marriott Bonvoy and Starwood Preferred Guest, Airbnb has implemented their Superguest program, and banks and credit card companies have travel reward partners. With all of these, travellers can collect points/miles, redeem for perks, get elite status, and have a profile in which their bookings, preferences, etc. can be stored and implemented. But with all of the data that these programs are asking from travellers, they should be giving back more.
Hotels, STR's and hosts are sitting on information they can use to entice travellers back and offer them a unique and personalized experience. Whether it's from their rewards profiles, or information gathered in their PMS and CMS systems, there's a wealth of insights to be found and applied. This should be more than a blanket update to all members, but an individual note to a traveller that recognizes their preferences, and offers something more the next time they book – be it a credit for a free night, discounted tickets to a local event, or even in the case of an Airbnb host, maybe a meal on the house.
For example, let's say, as a host in Austin, TX, you've learned that your guests have never been to the city, and have asked you, or other hosts questions prior to checking in, about the specific foods and restaurants they shouldn't miss. Why not send them some food as a welcome, perhaps something from Torchy's Tacos? It costs you a bit of money, but wins you, at the least, a rave review, and at the best, a lifelong returning guest. Or, from a travel rewards perspective, if a guest uses a travel rewards credit card at a particular store consistently, send them a discount to said store. Guests just want to know that their hospitality partners are looking out for them.
Ending the year off strong
The rest of 2020 offers a unique opportunity for the hospitality, and specifically the STR industry, to shift the paradigm into a more guest-focused approach. By demonstrating that they understand the new travel climate, are being diligent about offering a safe, clean and sanitized environment, and are being proactive in ensuring customer satisfaction and comfort, then a rebound will happen in full force. There is a large appetite for global travel, and a nearly constant desire to escape within all of us. It won't take much to bring everyone through your doors, but the attention to detail will be the deciding factor.
Lucky for hosts, Enso Connect has got our eyes on those details for you.