BookingSync Teams Up With Enso Connect to Help Customers Create Personalized Guest Experience With the Power of AI
Forward-thinking European vacation rental management company adds an innovative integration to equip customers for growth in the New Era of Hospitality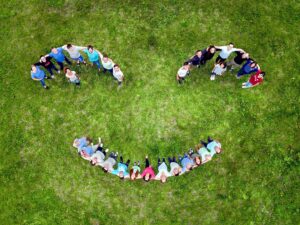 When everything in the travel industry, hotels, short term rentals, boutique operators, is converging and vacation rental space is shifting to professionalization, guest experience takes center stage in the success of short term rental businesses. Answering this growing demand, the BookingSync team saw an opportunity to upgrade the company toolbox with new tech solutions that have never been used in the industry before.   
The company, spread across 17 countries in Europe and US, has a vision of allowing short-term rental managers to achieve vast growth. Having an impressive history of enabling companies like Luckey by Airbnb and GuestReady to grow from 100 properties to over 2500, the BookingSync team knows what it takes to propel a short stay business to the next level 
Customers using the integration will be able to have conversations with their guests through email, text messages, Whatsapp, Airbnb messages or let the Chatbot, Jarvis respond for them, all from one inbox. They will be able to organize and prioritize correspondence in the unified inbox, set up automated flows and even train the chatbot to engage in a friendly manner with guests. 
Enso Connect's experience marketplace allows property managers to integrate various components of the guest journey (guest verification, IoT enabled access management, noise control, AI driven review automations…) creating a truly personalized experience, all without adding more staff or workload. 
One of the latest most exciting opportunities enabled by the Enso Connect platform, is customer retention and remarketing capabilities, again powered by AI.   
Francois Gouelo, Co-founder and CEO of Enso Connect, says: "We are using the latest AI technology on the platform. In fact, the research papers for these models were released just a few months ago. We are one of the first companies to commercialize this AI in the hospitality industry and we are happy to have BookingSync among the first partners to embrace the innovation – one of the most forward thinking property management software in the industry."     
Here is what Enso Connect have done for existing clients:
Reduced the average response time of the customers from 56 minutes, down to 2.5 minutes 
Automated over 60% of all customer communications with over 75,000 guests and aim automate up to 80% in the next few months
Developed a smart CRM system for guest retention and remarketing, using advanced AI, data and analytics to create authentic connections with guests 
 Enso Connect together with BookingSync will be hosting a webinar on how to enhance guest experience and unlock revenue opportunities with the power of AI on December 9th. Register here.