In these unprecedented times, it's hard to know when exactly the world is going to get back to normal, or if we'll have to redefine what normal means. Depending on where you're living, it might feel like the crisis has passed and the hospitality industry can get moving again. Restrictions have been lifted and reservations are starting to trickle in. In other places, there's talk of perhaps slowing things down again and treading with caution as the cooler weather returns, and people move about more freely, and try to remain vigilant. So what's a host to do?
Might we offer a suggestion? This is the perfect time to take a closer look at your rental property, or properties, and find ways to upgrade, research new technologies to make hosting easier, and also set up more rigorous cleaning protocols. This way, as guests are returning, and looking to get away after months of staying home, you'll be able to offer a better experience to upcoming guests. You might have already started seeing more bookings, and implemented Airbnb's enhanced cleaning protocol (if you're on that platform), but there are other features you can introduce into your rental and other things you can put in motion, to help you come back stronger and get the most out of your investment.
Tackle any Outstanding Repairs and Upgrades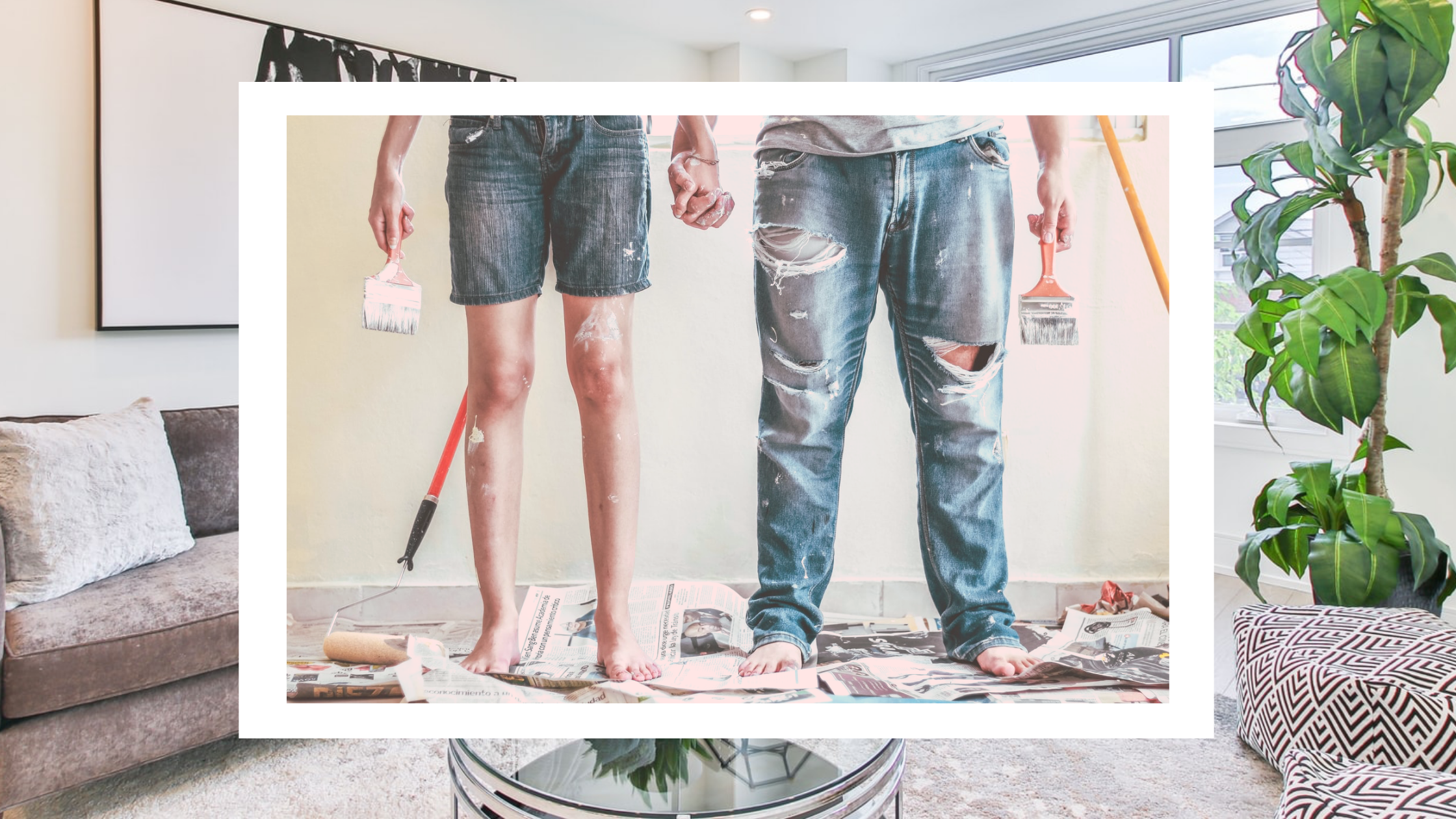 There's no better time than downtime to go through every inch of your vacation property to see what needs a tune-up, or what needs an upgrade. It could be something as simple as a creaky bedroom door, or a room that could use a fresh coat of paint. This is also a great chance to take any pain points that have been indicated by previous guests and erase them. Depending on the relative age of the property, and your typical vacation guest demographic, there might even be some upgrades that will not only help you get better reviews, but also raise the standard of your rental, so you can charge higher rates.
A host needs to think about how they want their guest to feel in their home, and make the improvements accordingly. This could be as basic as a cosmetic change such as wall colours of lighting, or even something that requires a little more investment such as swapping out furniture, upgrading an appliance, adding in additional amenities, and adding in new decor, linens and window coverings. Some hosts have even taken this time to do major renovations to completely revitalize and modernize their rental space.
As well, depending on the climate in which you live, you could even look towards your outdoor space (if you have some), to make improvements. Adding in patio furniture, lighting, and a basic outdoor heater for chilly fall nights can vastly improve your ratings and price point. These little, and big changes, can make a significant difference to your bottom line.
The important thing to note is not to let this opportunity to revitalize your rental space go to waste.
Review and Upgrade Your Cleaning Protocols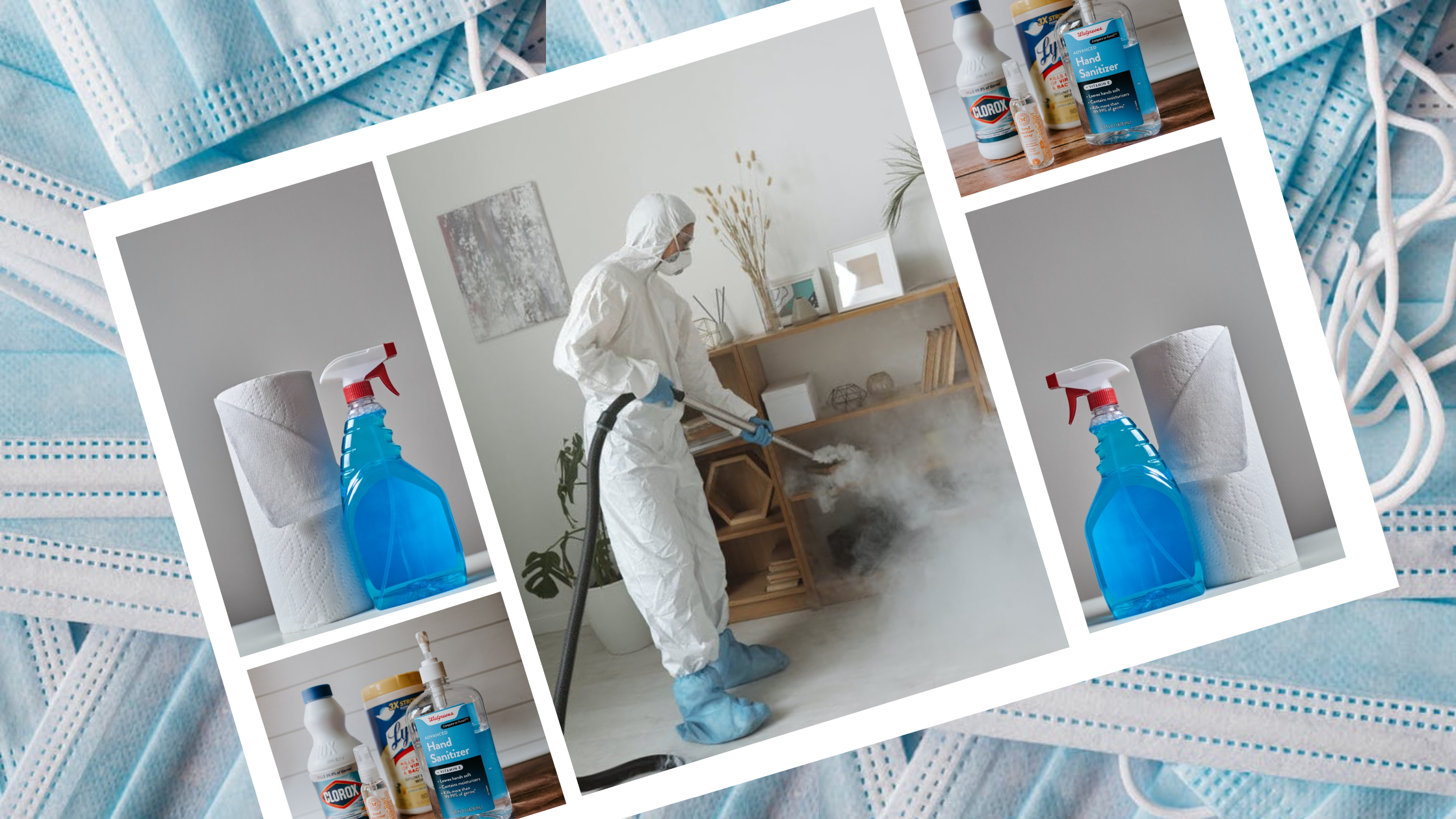 2020 has been the year defined by rigorous hygiene standards. We're washing our hands more thoroughly and frequently, using sanitizer as often as we can, and wearing masks. This is the new normal, and will continue to be so for the next while. Naturally, your property management business needs to adjust to this as well. A host now must help facilitate their guests peace of mind by implementing a strict cleaning checklist and protocol and clearly communicating that to the guest in your listing.
Short Term Rental (STR) and vacation home online travel agencies such as Airbnb and Vrbo have published guidelines that hosts need to adhere to, to remain listed on their platform in the post-COVID-19 landscape. At the bare minimum a host should meet and promote these, but also find ways to go above and beyond to boost guest's confidence. This includes having copious amounts of sanitizer available in the property, cleaning wipes, as well as investing in smart technology that allows for better social distancing and access.
As well, as hosts have plenty of other things on their plate, finding an appropriate service to automate their cleaning would help. There are several Property Management Software services out there that align with your booking platform to instantaneously keep your retained cleaning staff in the loop with bookings and checkouts, so that there is no downtime or lapse in cleaning services due to missed communications and what not.
Revamping your Marketing Efforts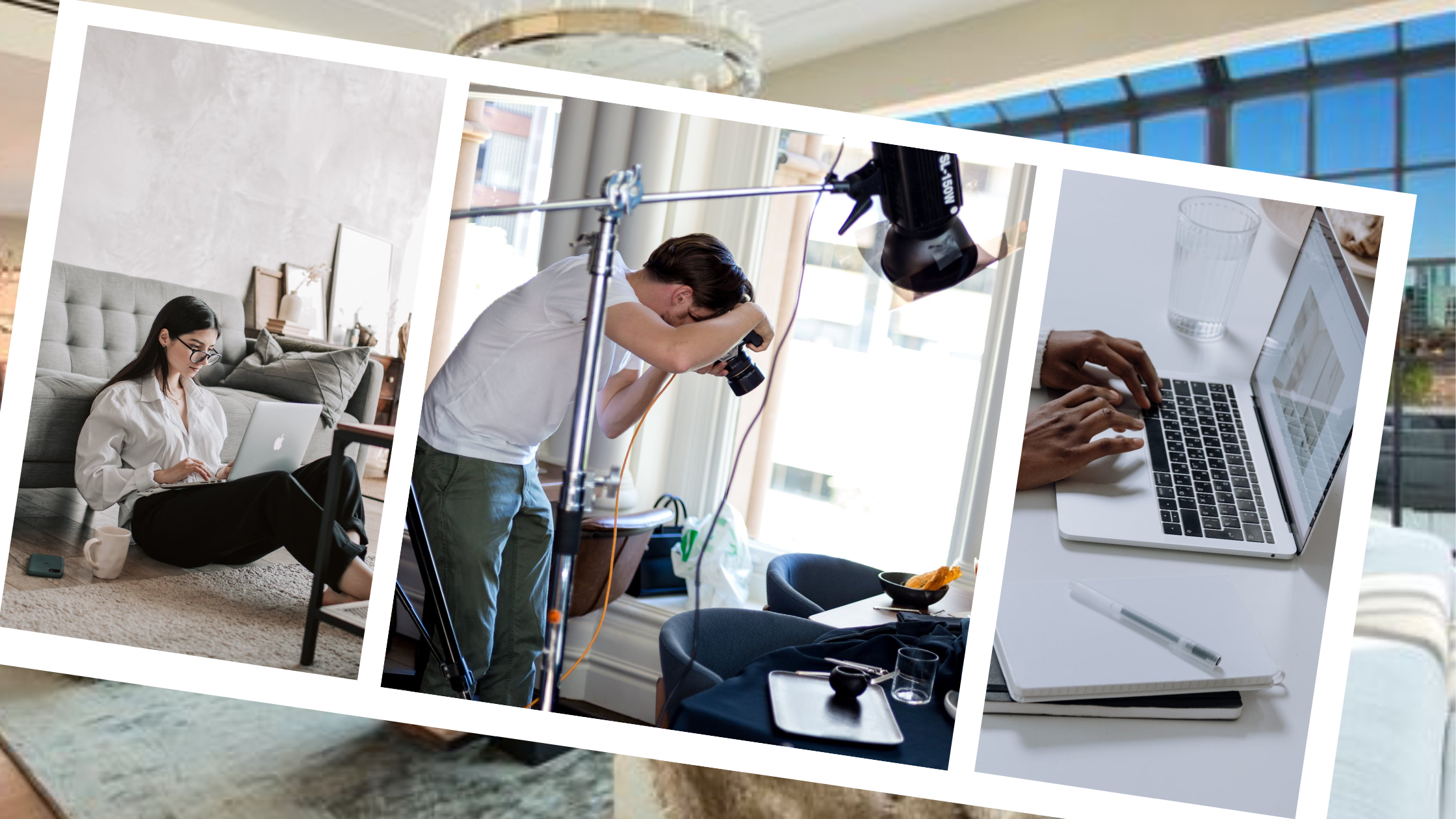 When you're a host, and utilizing any of the STR platforms on the market, you might not think that you'd need a marketing plan. You just rely on ratings, hopefully have dynamic pricing implemented, and wait for your listing to show up in someone's results, and cross your fingers that they book. But during this downtime and in the coming weeks and months, there's a beautiful opportunity to turn to projects that will reap long term rewards, such as putting even a rudimentary marketing plan into place. In the end, it's about making a dramatic difference to your booking frequency, with a couple of tweaks.
What does this look like? First, it's taking a look at your competitors approach, and seeing how they're promoting their property. Then, find ways to do it better. The simplest option is to review and perfect your listings. Every image on your booking page and every piece of content is ripe for improvement, if it's been up for a while. Sure, you've gotten bookings and everything looks great, so why invent the wheel, right? Keep in mind that for every booking you have gotten, there could be 2-3x as much that passed over your rental because they didn't like an image, or your listing was missing an amenity or two.
Take this time to revamp your photos. You can try to take them yourself, or hire a professional to get a more polished look. Both options have value, but the important thing is to change it up from time to time, so that it looks fresh and new, even if a guest has seen your listing before. The same goes for your descriptions, your host bio's and anything else. Changing things around makes your listing feel dynamic and exciting.
Also look to social media. You can also help promote your rental via Instagram, Snapchat, Twitter and TikTok, and use free tools such as Canva and Snapseed to edit, add copy, and enhance your images. Also, come up with a unique hashtag for your property. A lot of the current generation of vacation travellers are most likely to share their photos and recommendations via social media, so maintaining a presence that can be connected via a link in bio or a hashtag can really generate traffic to your vacation home. This would reflect well in your reviews.
Smarten Up Your Rental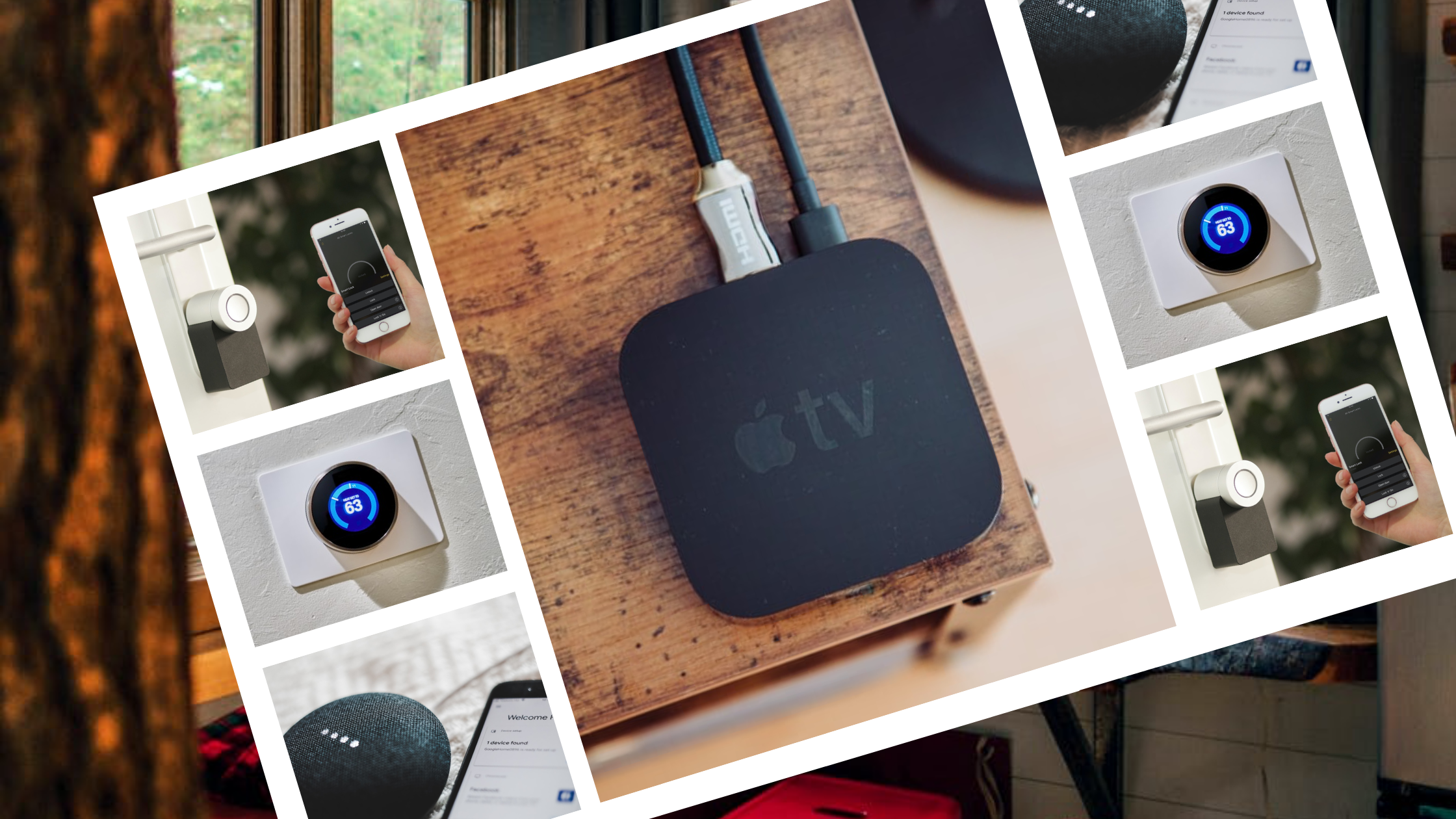 With social distancing being encouraged all over the world, and mobile technologies in everyone's hands and pockets, many guests would severely appreciate more contactless and smart technologies in their rental. The most basic, and frankly the most important piece of tech that a rental needs, is a Smart Lock. While these were already becoming an industry standard prior to 2020, they're more important now, than ever before. This allows a host to remotely open a door, or a guest to use a unique keycode/wireless app to gain access to a property. This requires no hiding of keys, mismanagement of access, and most importantly, no contact between a host and a guest.
Once inside, hosts would be best served to add in other technologies as well. A key one would be Noise Detectors such as the Minut or the Noiseaware sensors, that allow you to monitor when guests come and go, and if their noise levels get above a certain threshold, or if they're having a larger social gathering than is recommended.
A host would also be best served with a Smart Thermostat such as a Nest or Ecobee. This way, they can keep an eye on their energy costs, as well as maintain their property during times of vacancies. There's nothing worse than having a guest leave your property frigid during the winter months, and something goes awry. These thermostats can be managed remotely, so that a host can keep an eye on their renters and their bottom line.
Finally, what's a vacation rental without a little bit of Entertainment? Granted, guests are probably there just to rest their heads, but also, having something to do doesn't hurt. A host would be well served to invest in streaming technology such as an Apple TV, Amazon Fire Stick or a Chromecast so that guests can watch movies, tv, or stream music during their stay. A host can set up a specific account for their rental (the cost of which is reflected in the booking price), and leave detailed instructions on how to use the equipment. The same would go for investing in a smart speaker that can control lights, play music and also order food for the guests. Again, just make sure you disable settings that could compromise your security.
All these are small investments that can be implemented into your property now, so pay off in full when you're at capacity with reservations.
Automate as Much as you Can
While all these changes and upgrades might feel overwhelming, there are plenty of options out there to help you manage and automate many of the processes listed above; from managing your bookings and access, responding to reviews, keeping abreast of your technology, and also staying on top of the correspondence with your guests. Having a comfortable place to rest your head, with the assurances of safety and cleanliness, as well as an attentive host, is a must for a vacation traveller.
We at Enso, know how to help you maintain that attention to detail and help your short term rental prepare for the new reality of travel and make your management of it effortless.