Boarding Pass
Create a memorable and local experience for your guests with digital guidebooks.
Share important information 
Reduce questions asked
Help your guests live like locals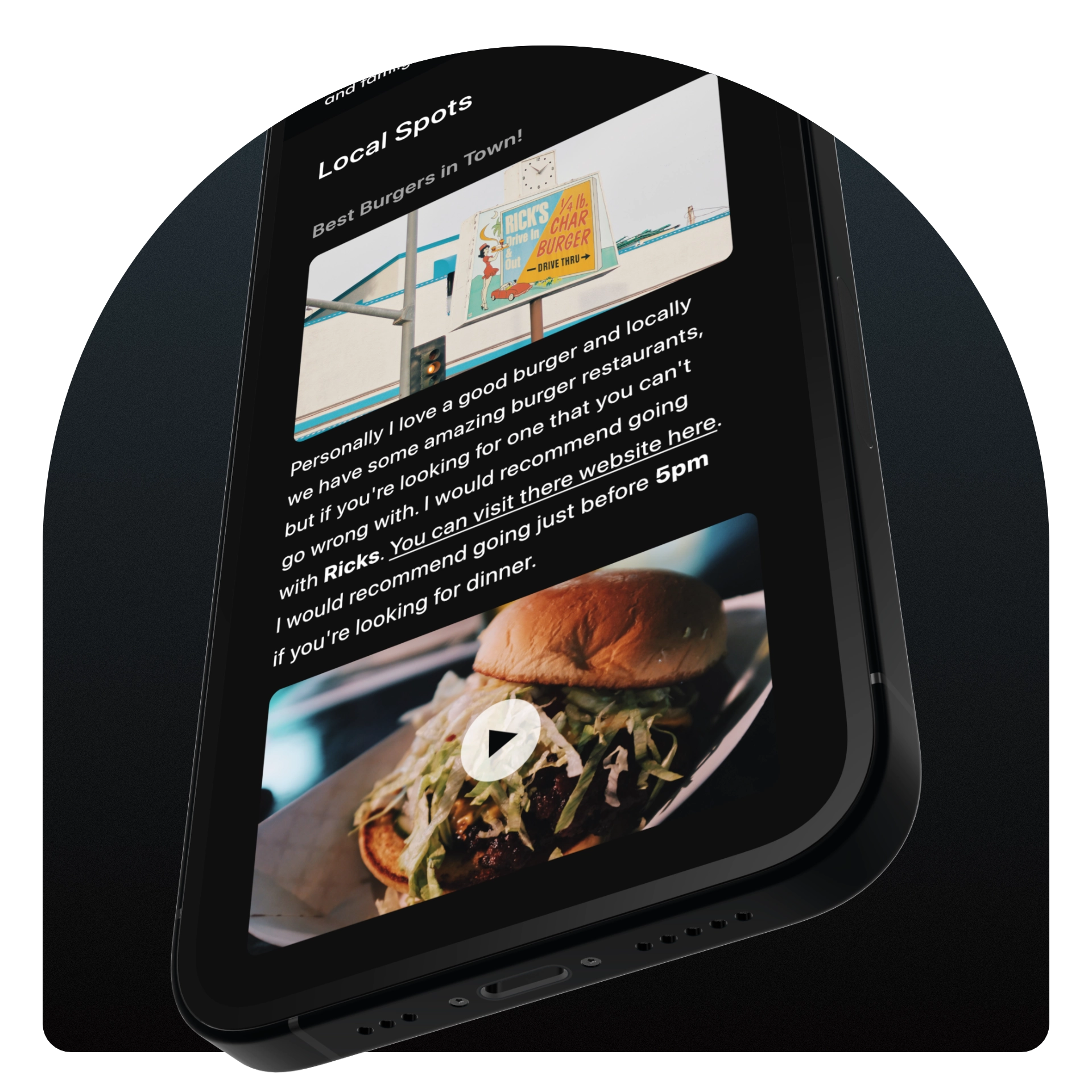 Why Enso-connected digital guidebooks?
Did you know that 69% of consumers are attempting to solve problems independently?
Guests want self-serve options. Reduce the number of questions asked and empower them to live like locals, with Enso-connected digital guidebooks.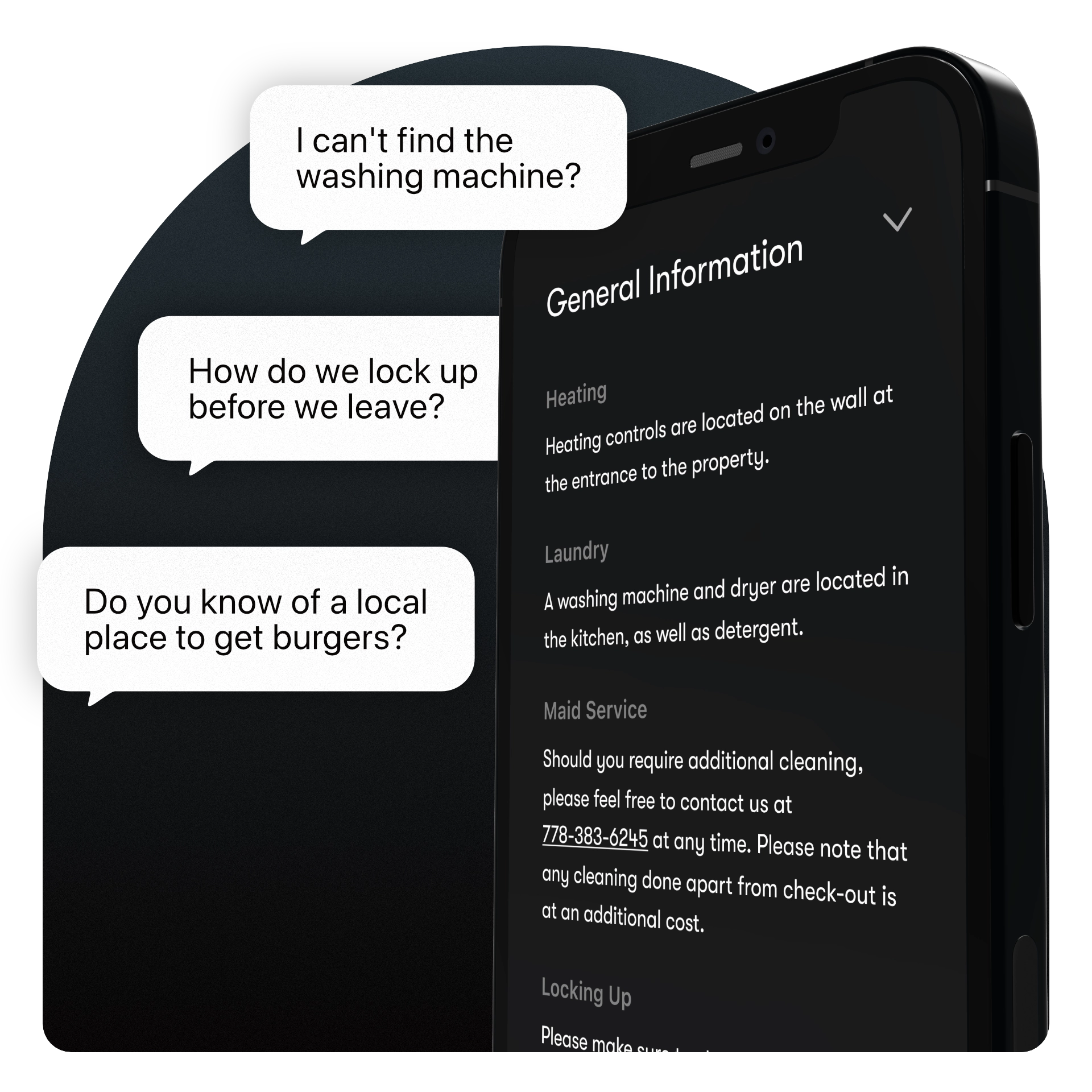 What makes our guidebooks unique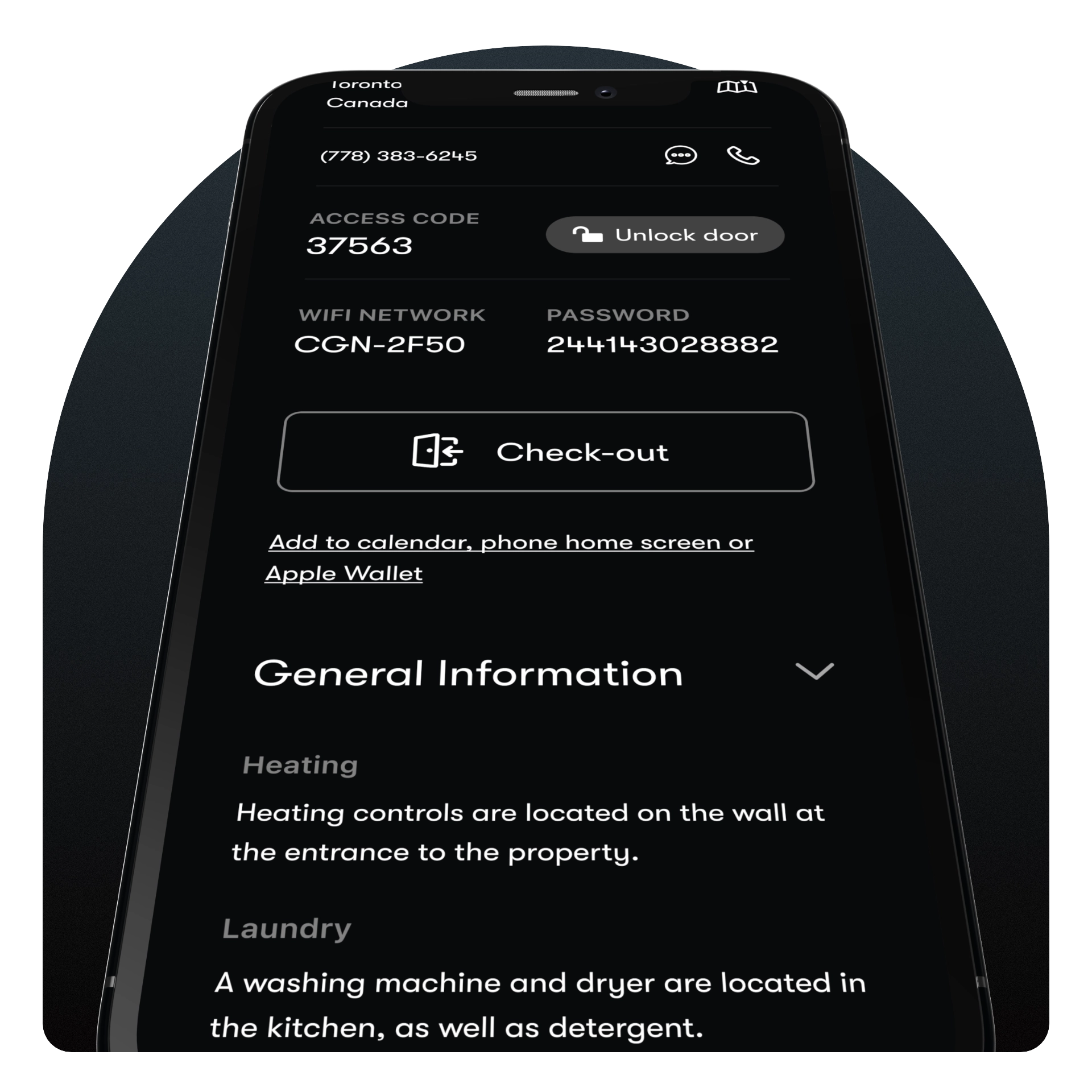 Your guest journey, all in one link
"Too many links or information sent to guests can lead to miscommunication, thus creating an off experience for the guest." Christine Smith
Guidebooks are available in the Boarding Pass after or before verification.
Read more about vacation rental digital guidebooks.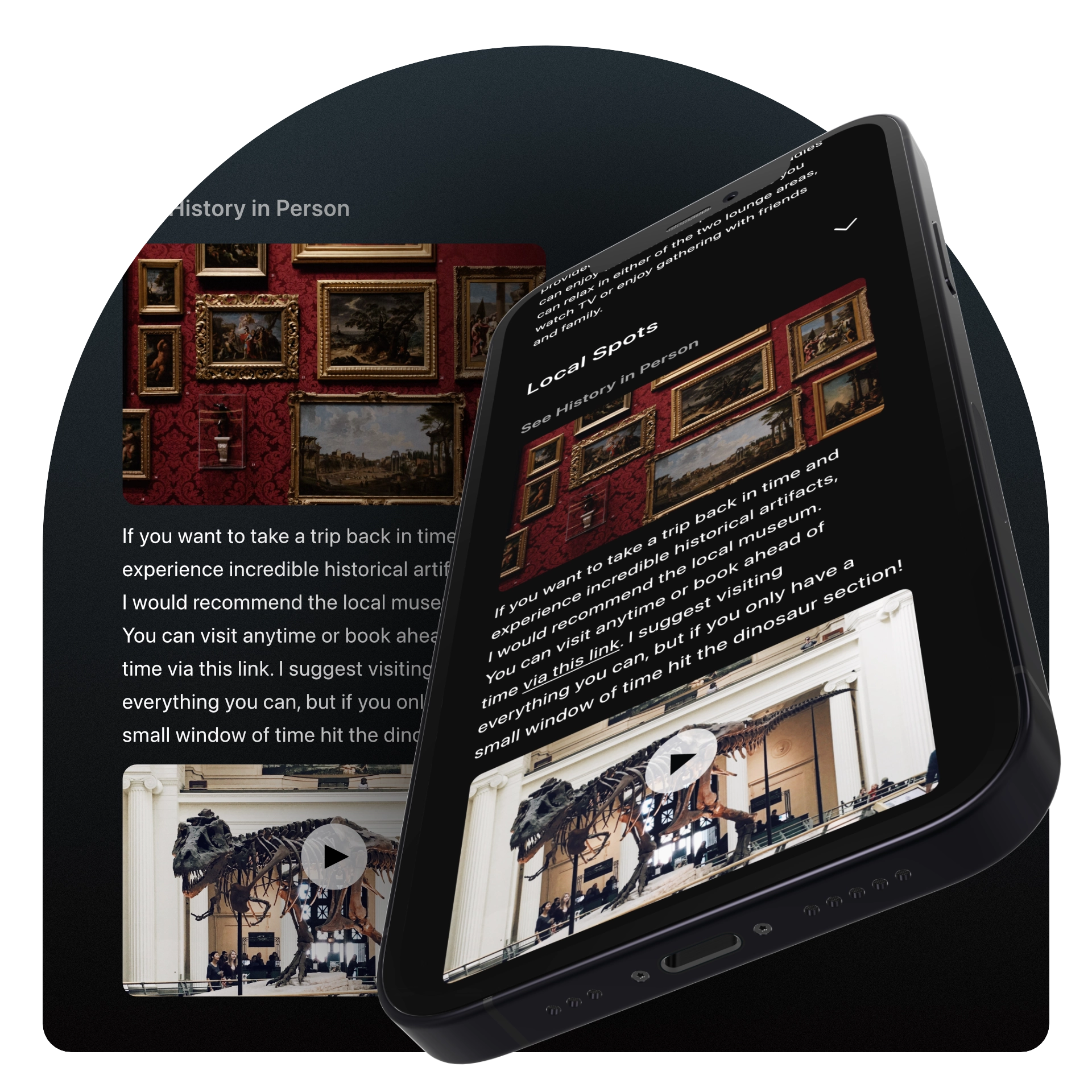 Personalized for every guest
Use data collected from guests at the pre-arrival stage or PMS synchronized custom fields to personalize your guidebooks and upsells.
Adding your guests' names in welcome guidebooks without having to type that in at every reservation is a game changer.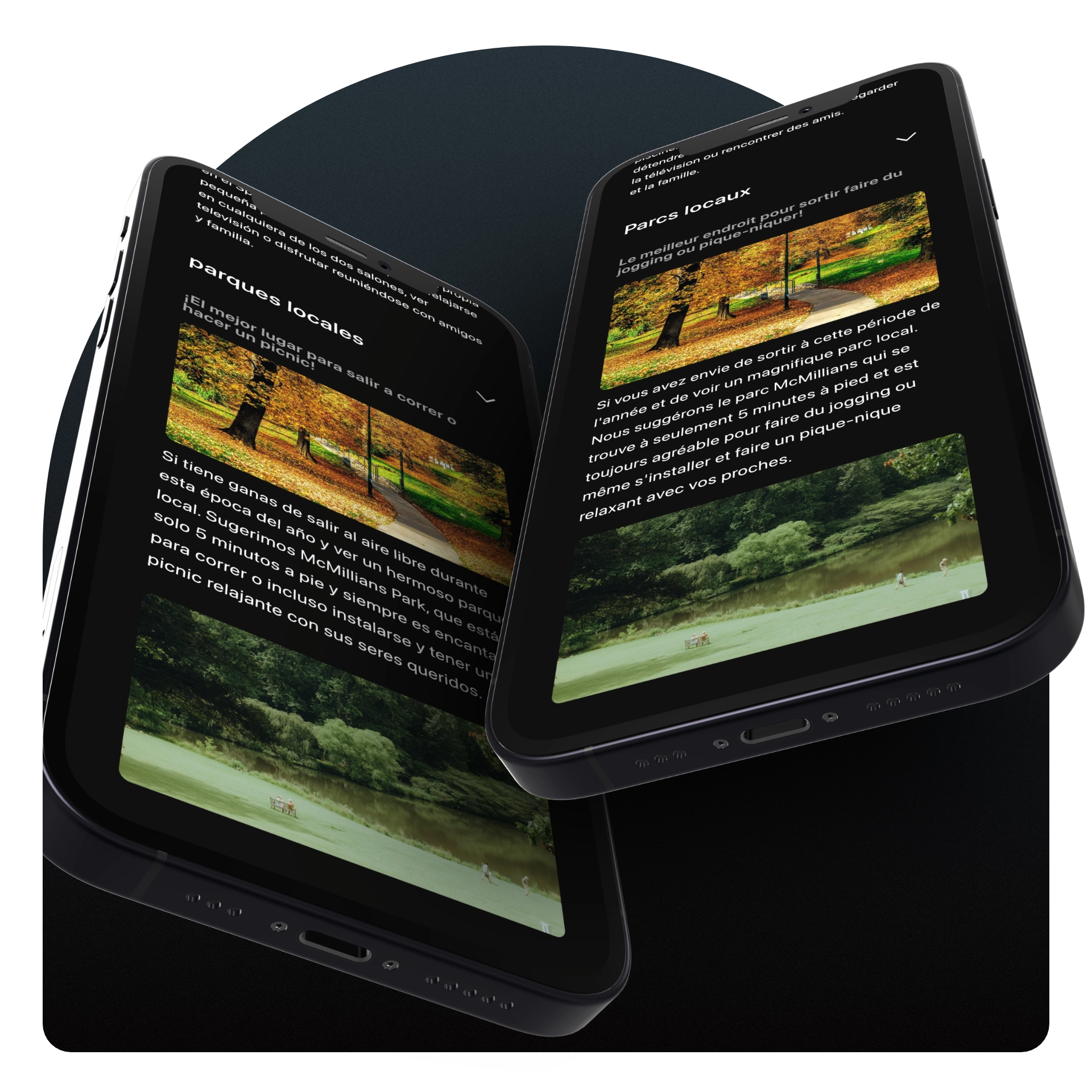 Not all guests are just local visitors, ensure you're prepared for international guests with multi-lingual guidebooks.
Provide your existing personalized guidebooks to your guests, in their preferred language.
Over 200 languages supported!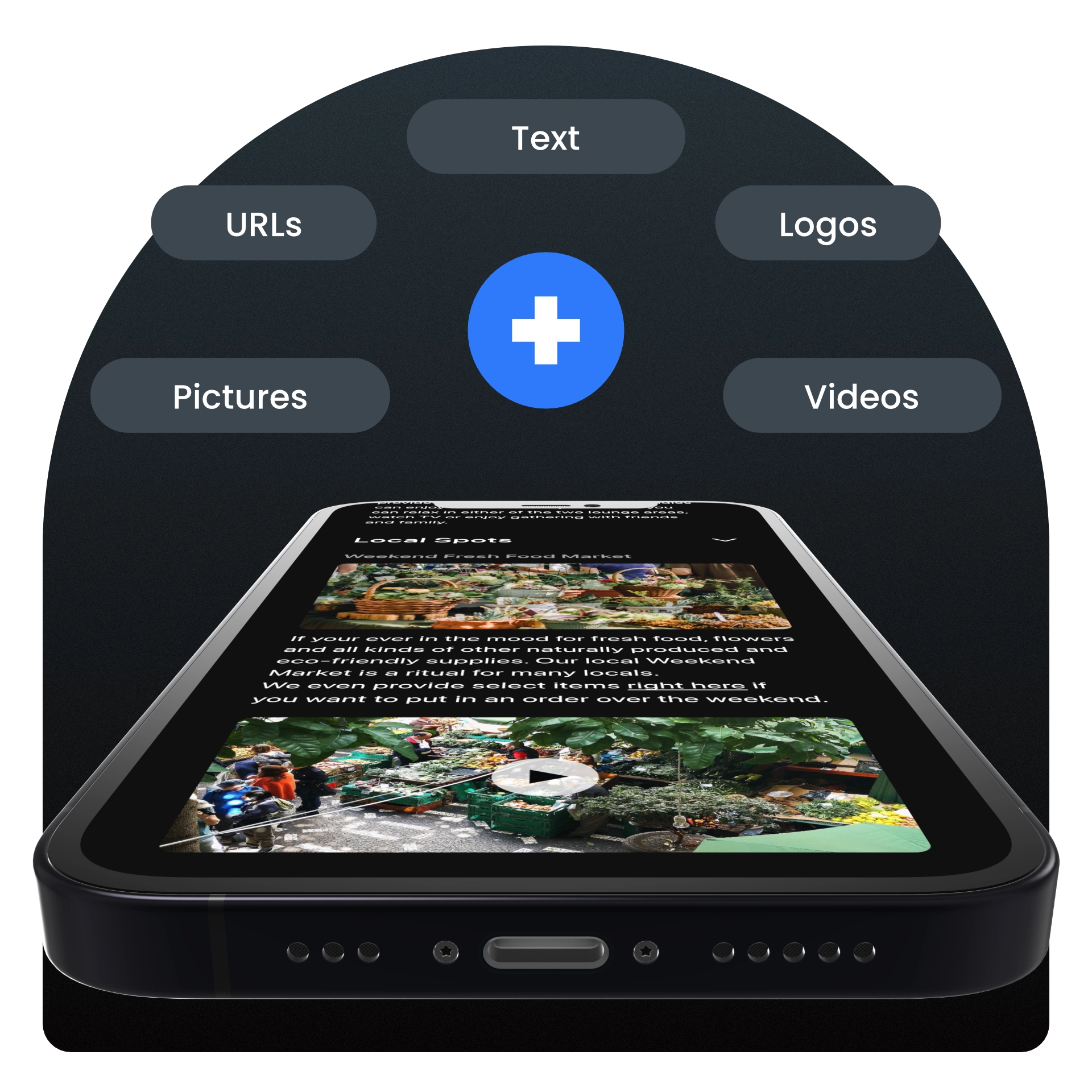 Rich, interactive designs
Add pictures, logos, URLs, videos, text, and anything else you can think of!
From creative welcome books, to instructional how-tos, or important FAQs, share information and reduce the number of questions asked.
Did you know?
Guests interact with Enso Connect's guidebooks 7 times during their stay!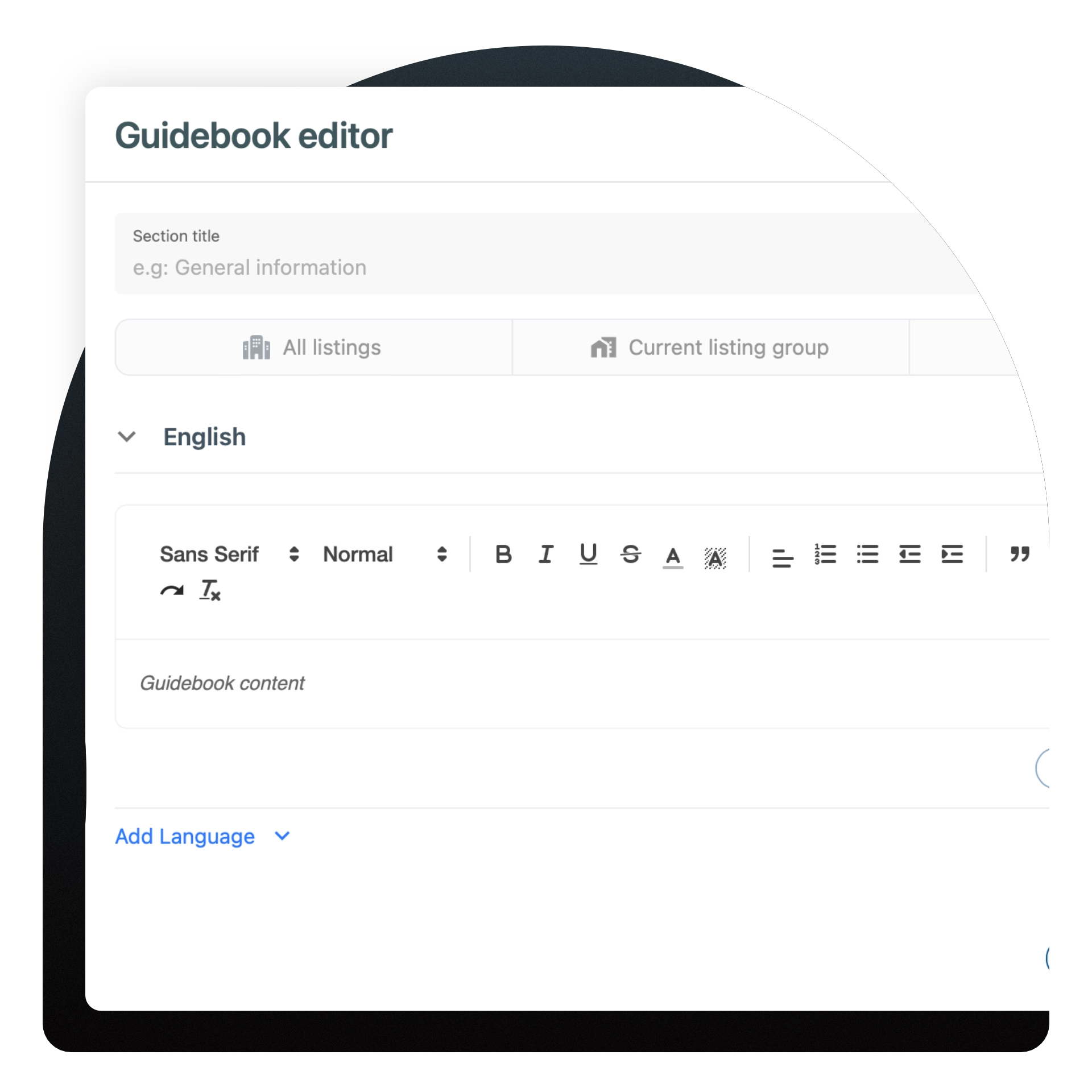 Design the perfect guidebooks with our powerful editor.
Manage complex guidebook configurations with flexible distribution settings.
Preview and publish your updates instantly.
Watch our guide on how to create a Guidebook!