Boarding Pass
Knowing your guests is no longer a luxury with guest data collection.
Collect data before, during, and after their stay
Maintain privacy standards (GDPR, PIPEDA)
Personalize your services and drive repeat bookings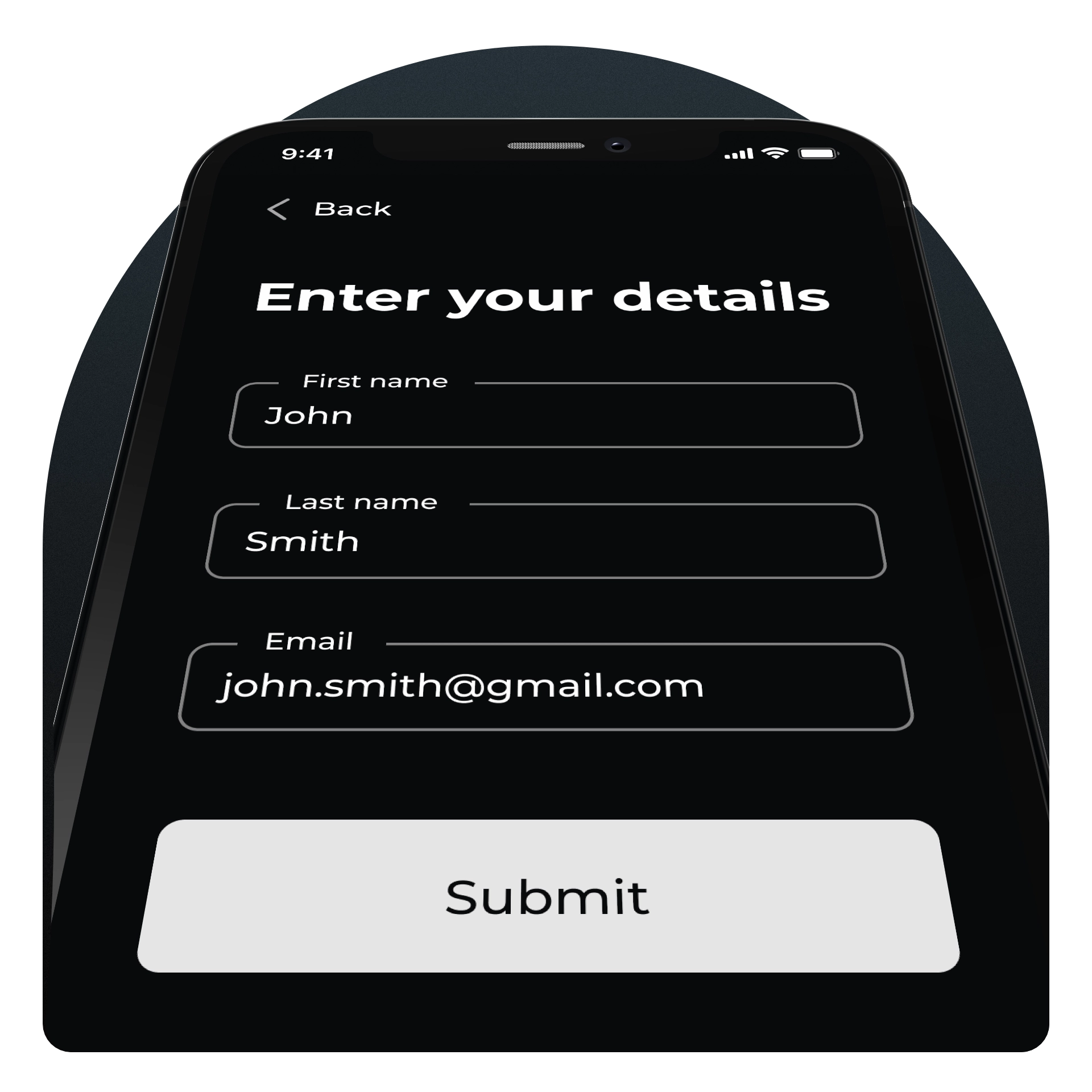 Collect essential guest information
Real Emails and Phone Numbers
Bypass OTA restrictions and message your guests during and after their stay directly with their real contact information.
Pre-Arrival Information
Ask your guests about their estimated time of arrival (ETA) or travel reason to personalize their stay.
and so much more
Get the information you need to personalize your guest experience. From the name of their pet to their favorite drink, collect the data before your guests show up at the door.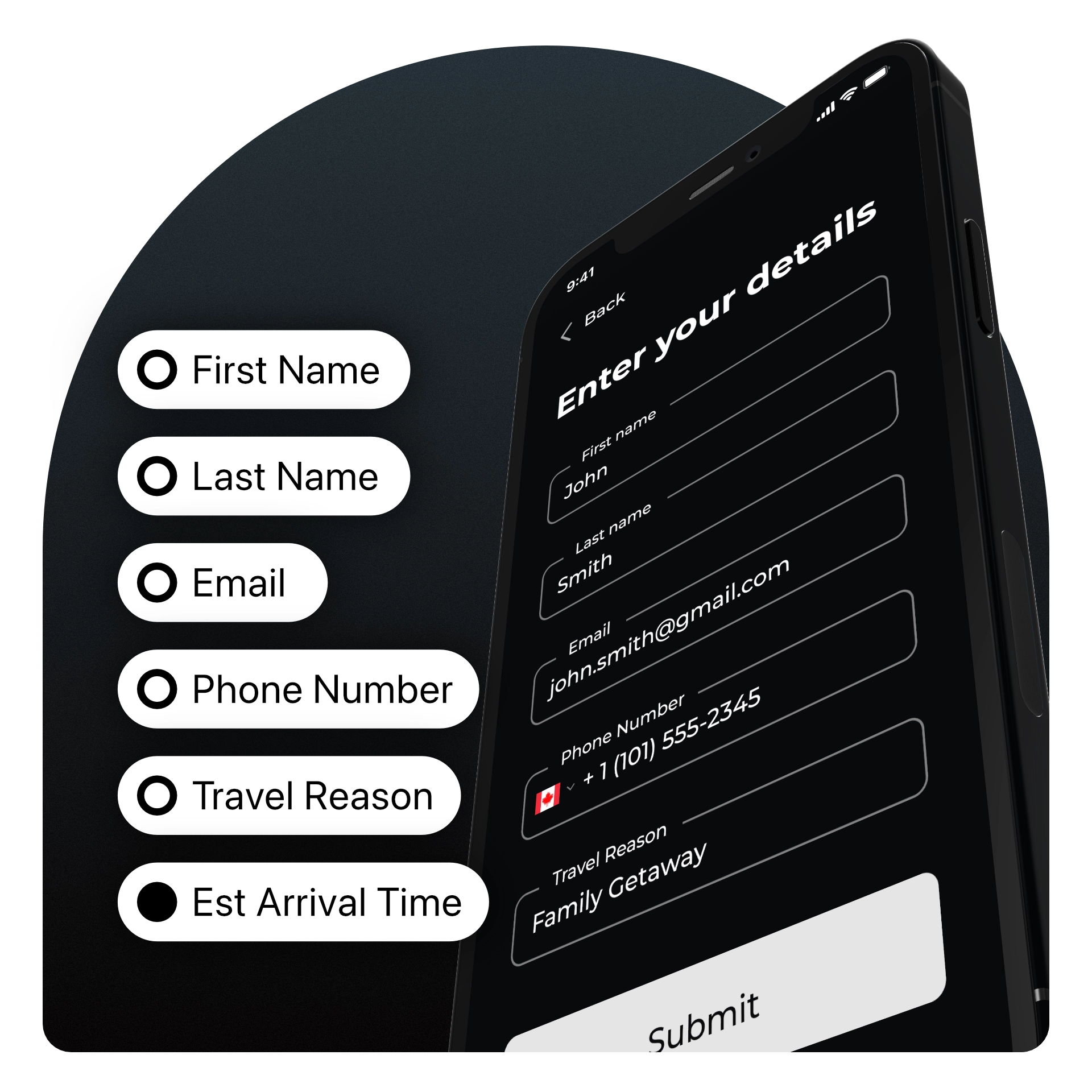 Do you have a guest data strategy?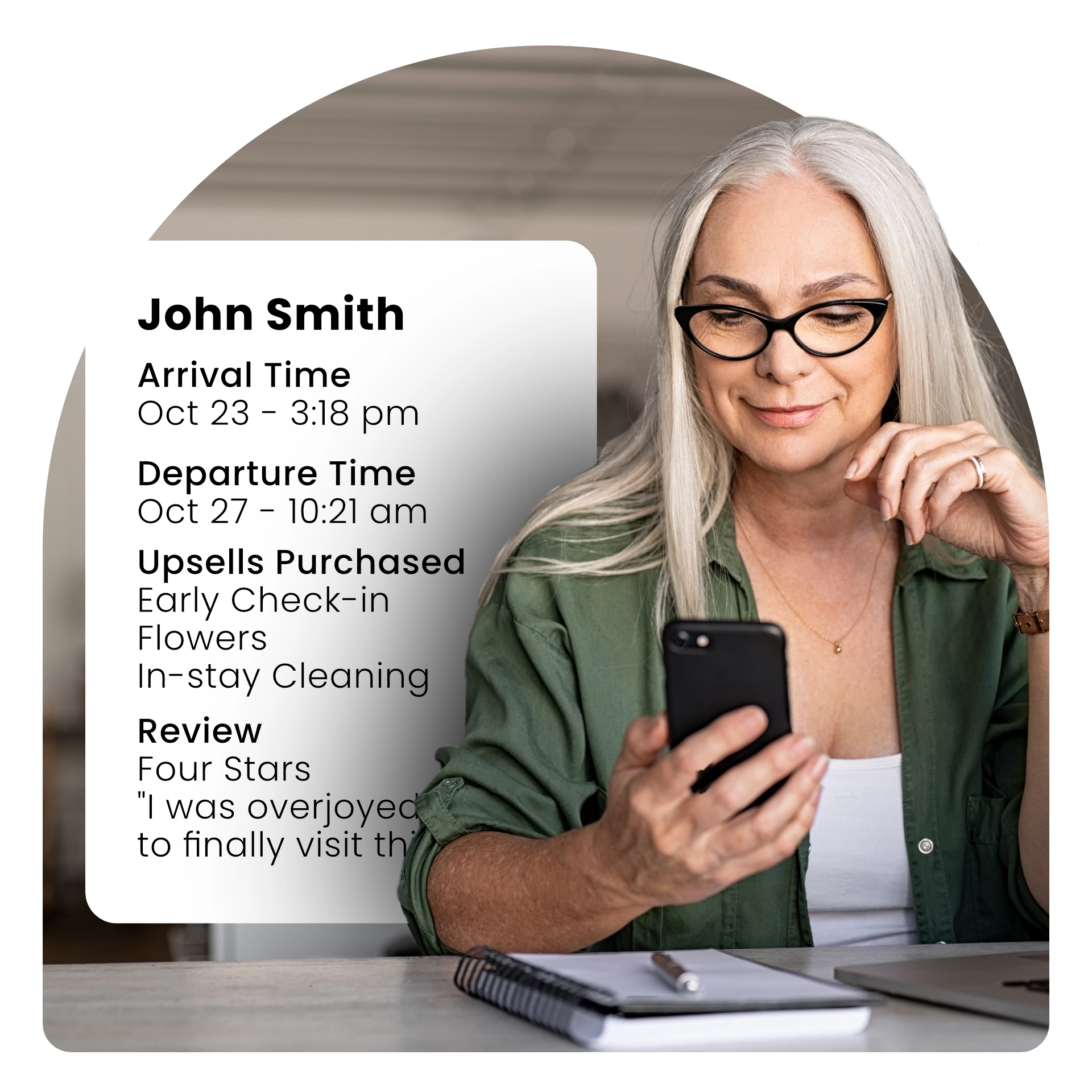 Drive direct bookings with guest data
Collect Key Data Points
The four core buckets of data to collect:
Contact information

Demographics

The Why?

Review Information
Tailor Your Marketing Efforts
Use the data you have to target specific groups of potential, current or past guests. Personalize your communications and offers for a better service and higher conversion.
Build Customer Loyalty
Use the data you collect to create a loyalty program that rewards guests for their repeat business. Incentivize guests for booking directly with you in the future.