One App, One Journey, Many happy guests.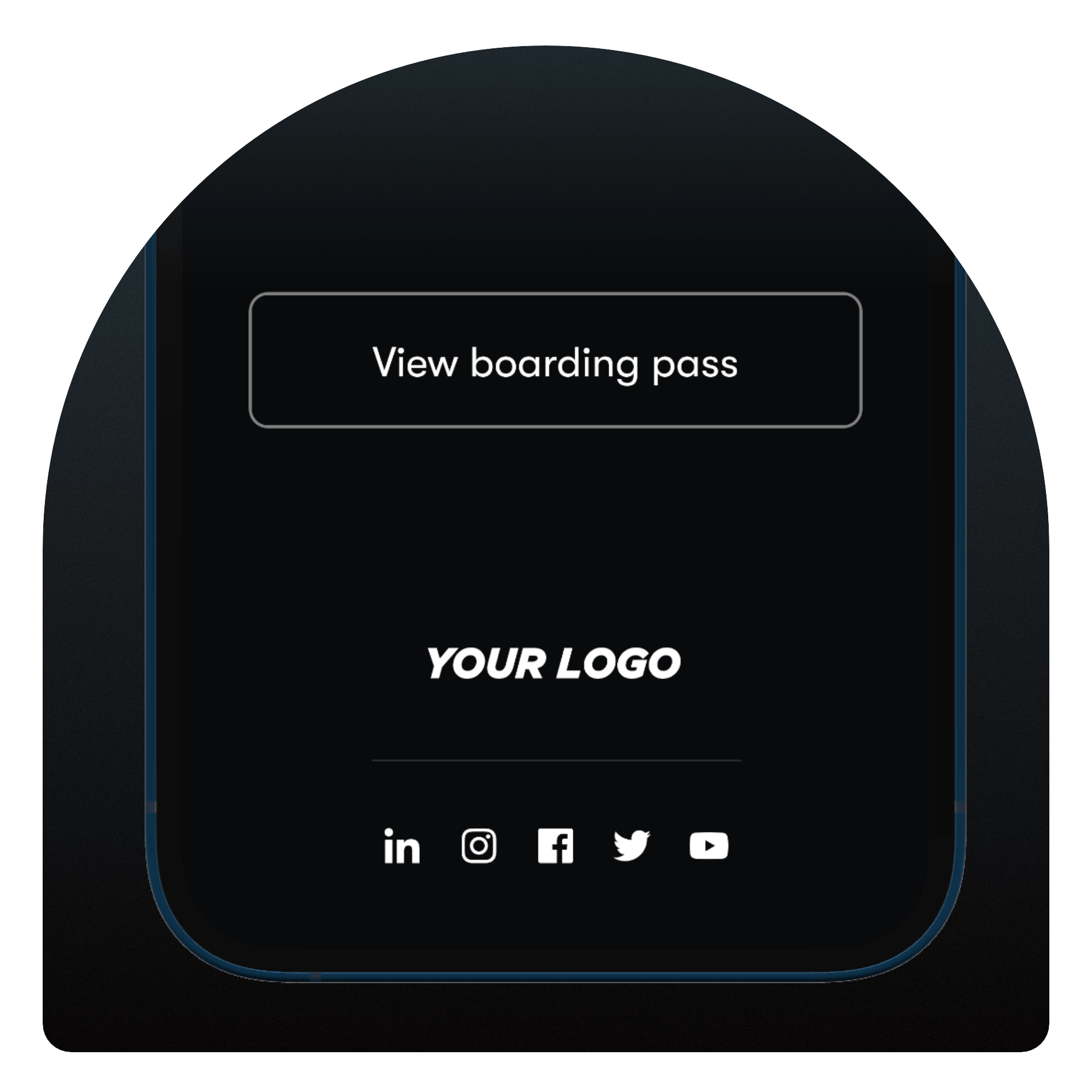 Your Branding
Choose your colors, your logos, your branding, even your social media links.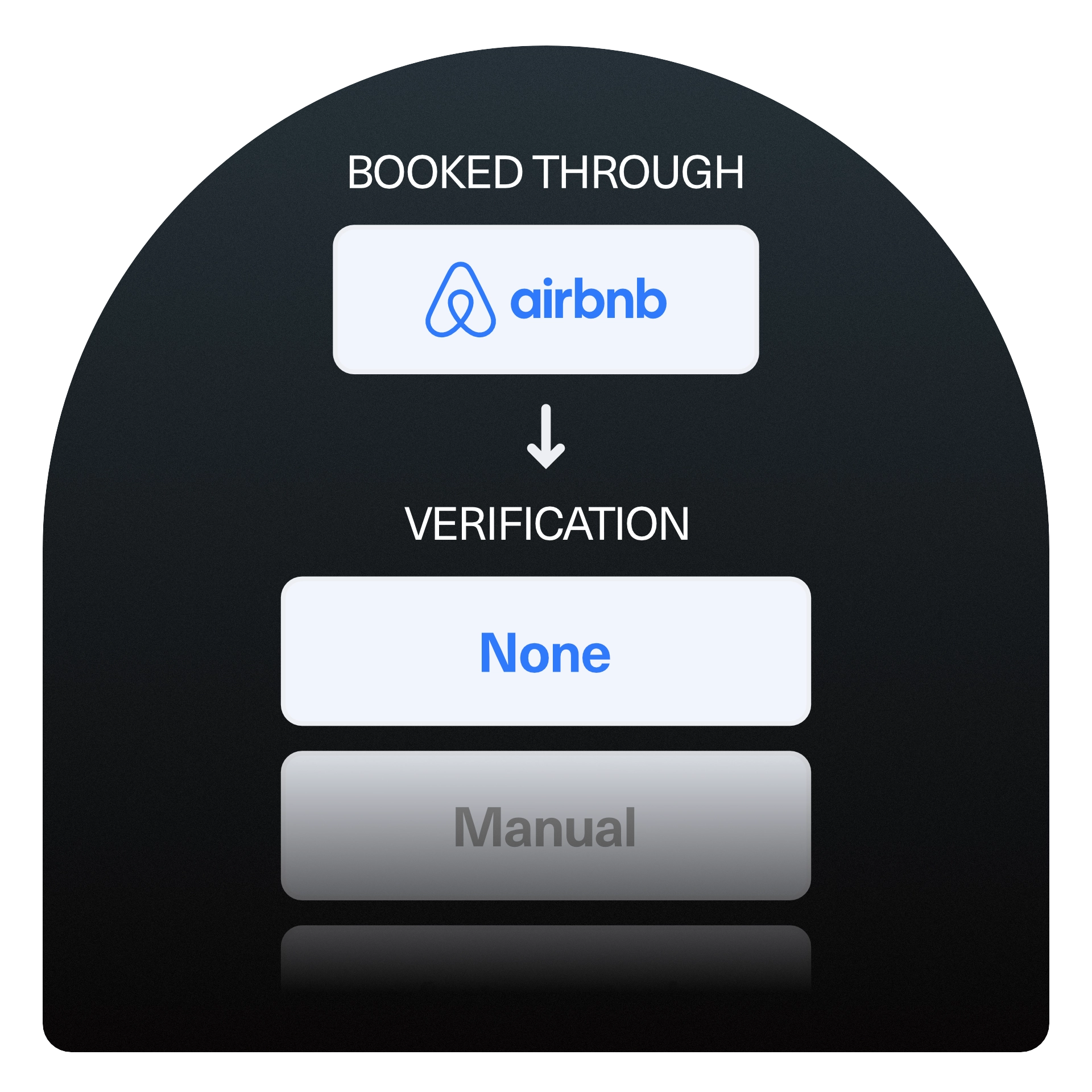 Your Rules
Set conditions to customize interactions with your guests to meet their specific needs and the needs of your business.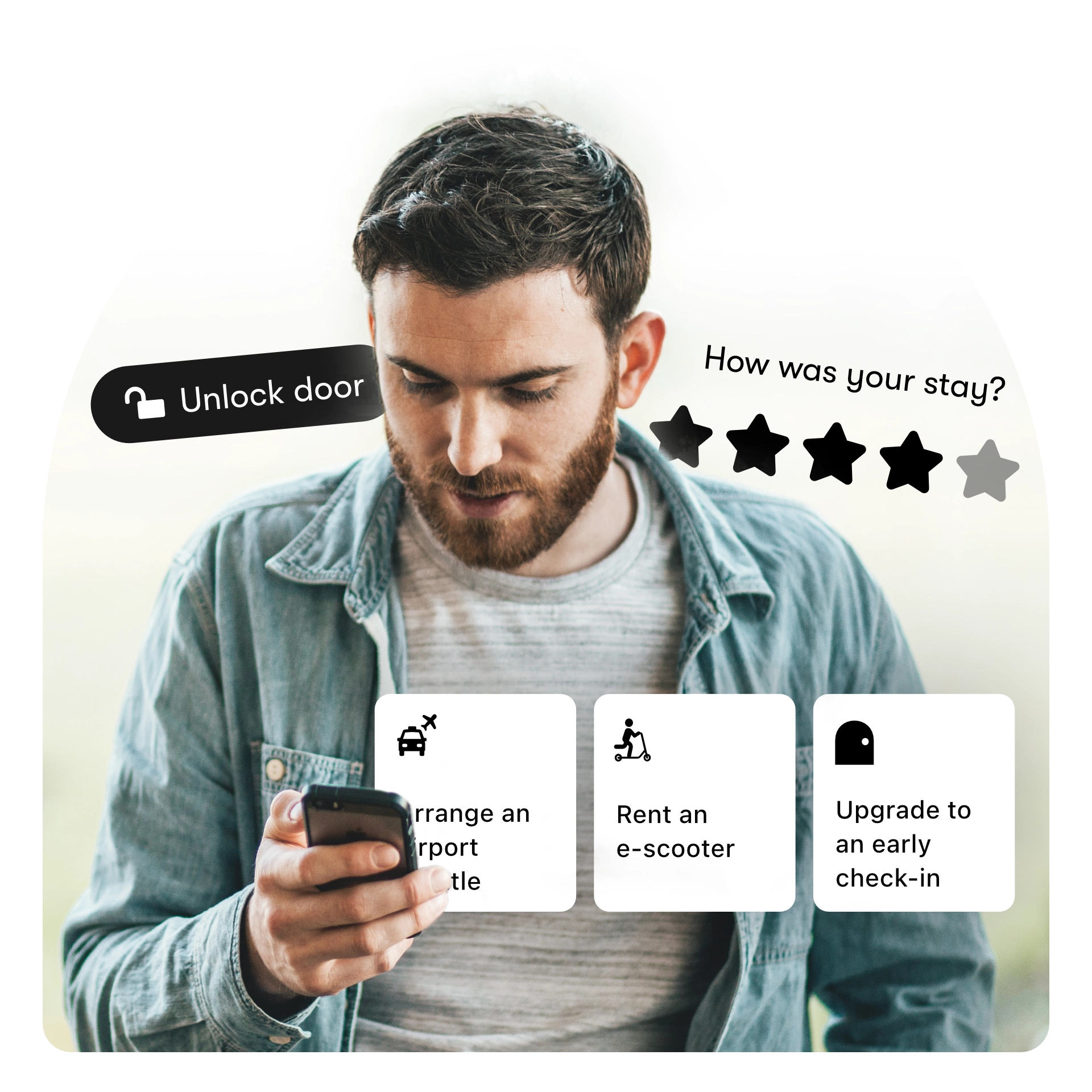 Your Remarkable Guest Experience
Create a clear, quick and touchless path for your guests from booking to check-out and beyond.
Security Verification
Risky reservations can lead to disruptive parties, damage, noise complaints, liability issues and even criminal activity. Avoid risks by screening your guests ahead of time.
Ensure the safety of your business, while collecting valuable information, allowing you to personalize your guests' stay.
Security deposit collection
Credit card hold
Damage waiver
Guarantee & Insurance
Multi-lingual agreements
GDPR compliant data collection
ID verification
Fraud detection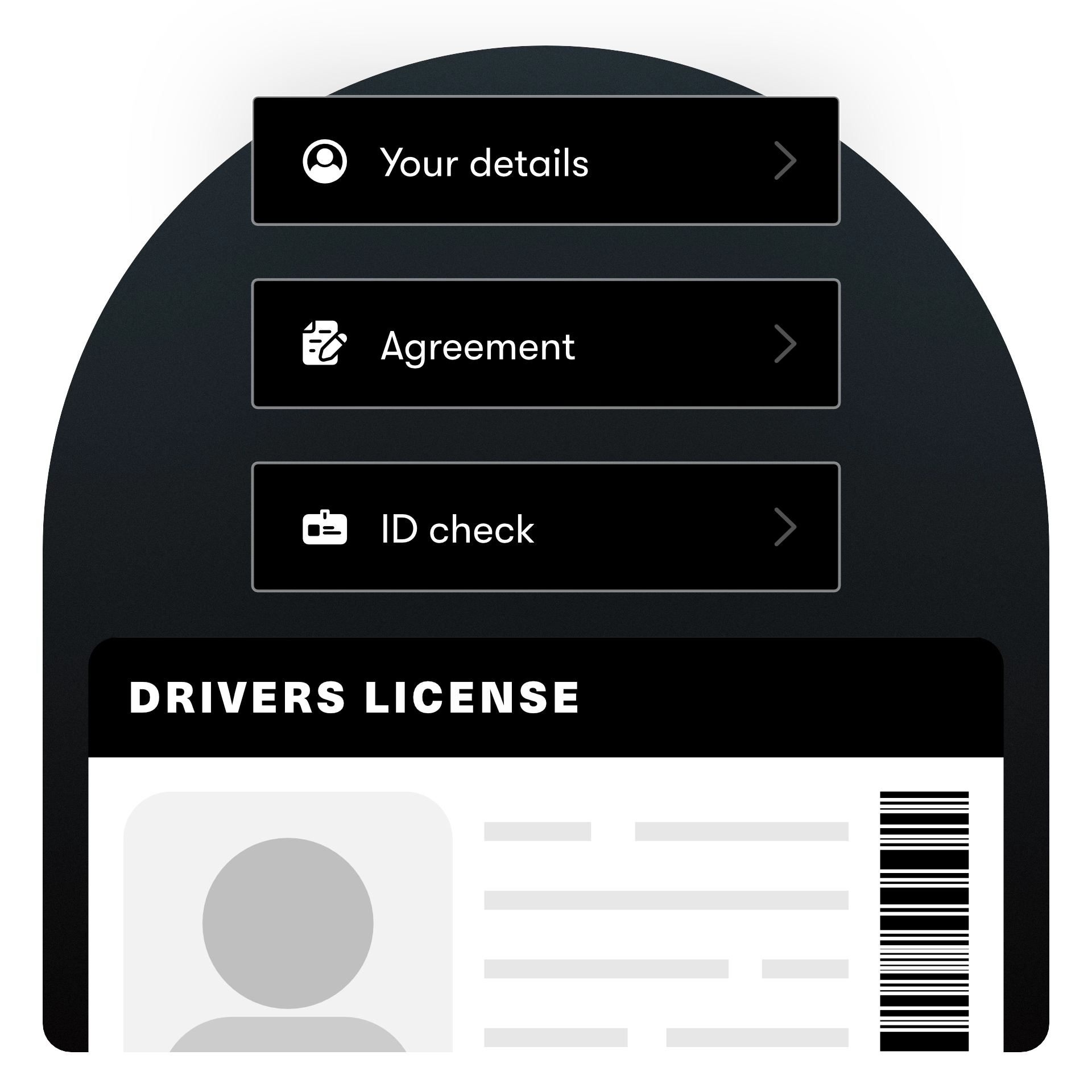 Remote Check-in
Provide easier and faster check-in for your guests, while freeing up your staff to do what only humans can – create an outstanding hospitality experience.
Step by step check-in instructions
Smart lock integrations
2-way synchronization with PMS for check-in data
Digital access codes
Multi-door access control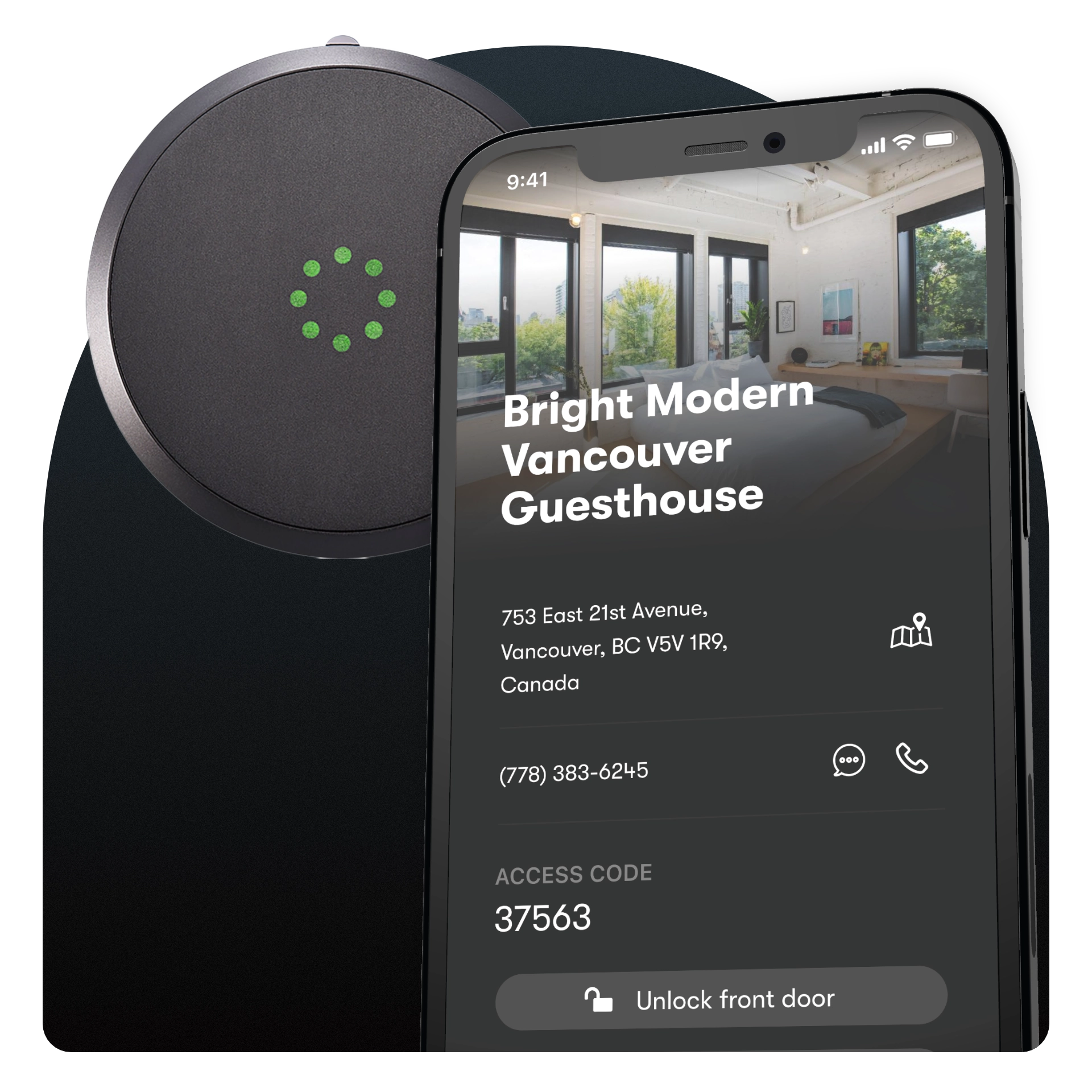 Custom Upsells
Maximize profit from your rental portfolio by offering travelers additional services. Let your guests enjoy the amenities of a high-end hotel with the personal touch of a homeowner, while increasing revenue per customer.
Early-check-in payment

Early-check-in 2-way sync with PMS

Late-check-out payment

Late-check-out 2 way sync with PMS

Room upgrades

Custom upsells set up and payments 

Custom pricing logic for upsells

Description of upsells with pictures & videos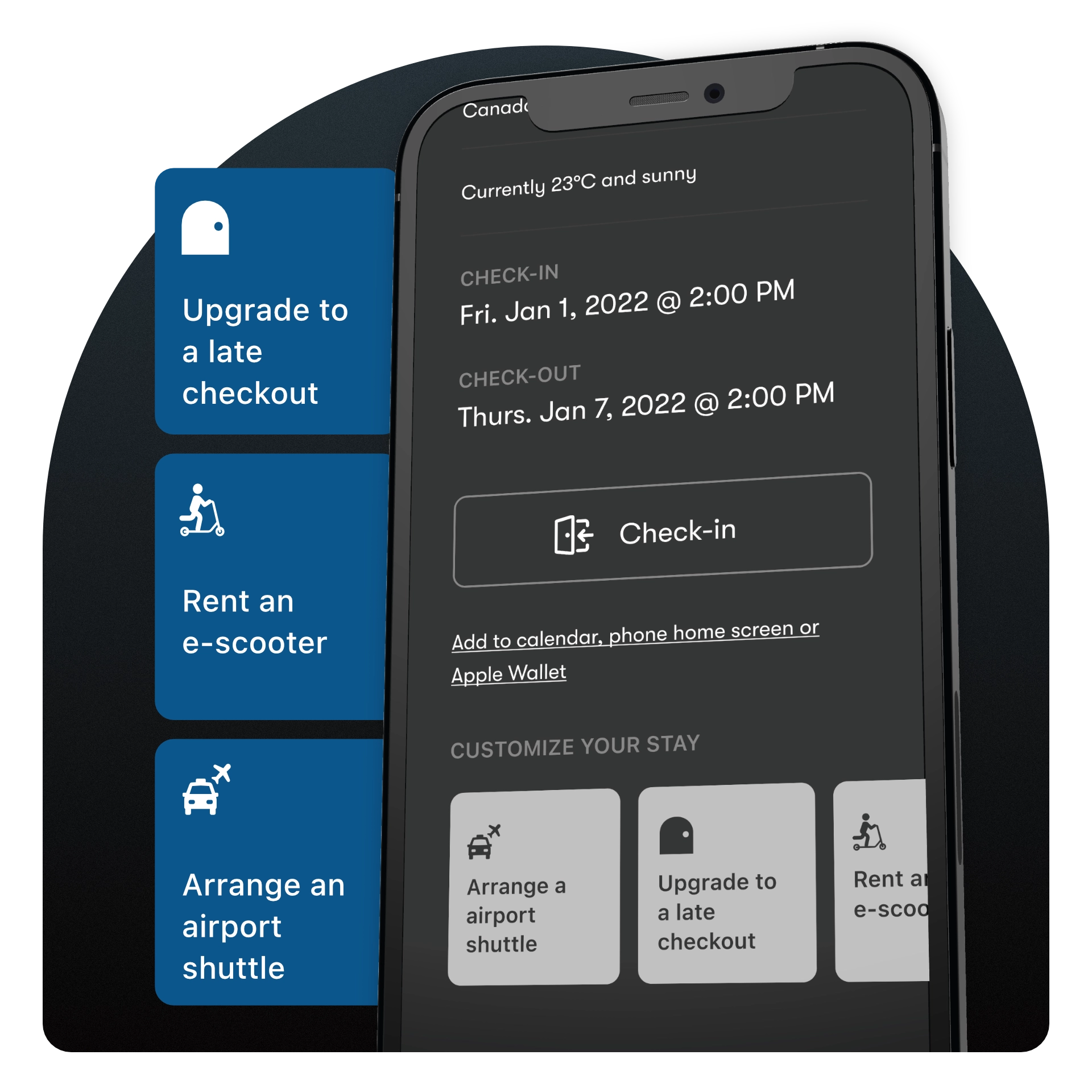 Digital concierge
Virtually assist your guests with everything they need for a joyful stay. Instantly provide additional services and amenities on demand. Connect to dozens of service providers to streamline restaurant reservations, equipment rental, and taxi bookings to create a seamless experience.  
Connected experiences from 50+ partners

Direct connection of address for one-click ride requests

Condition based personalization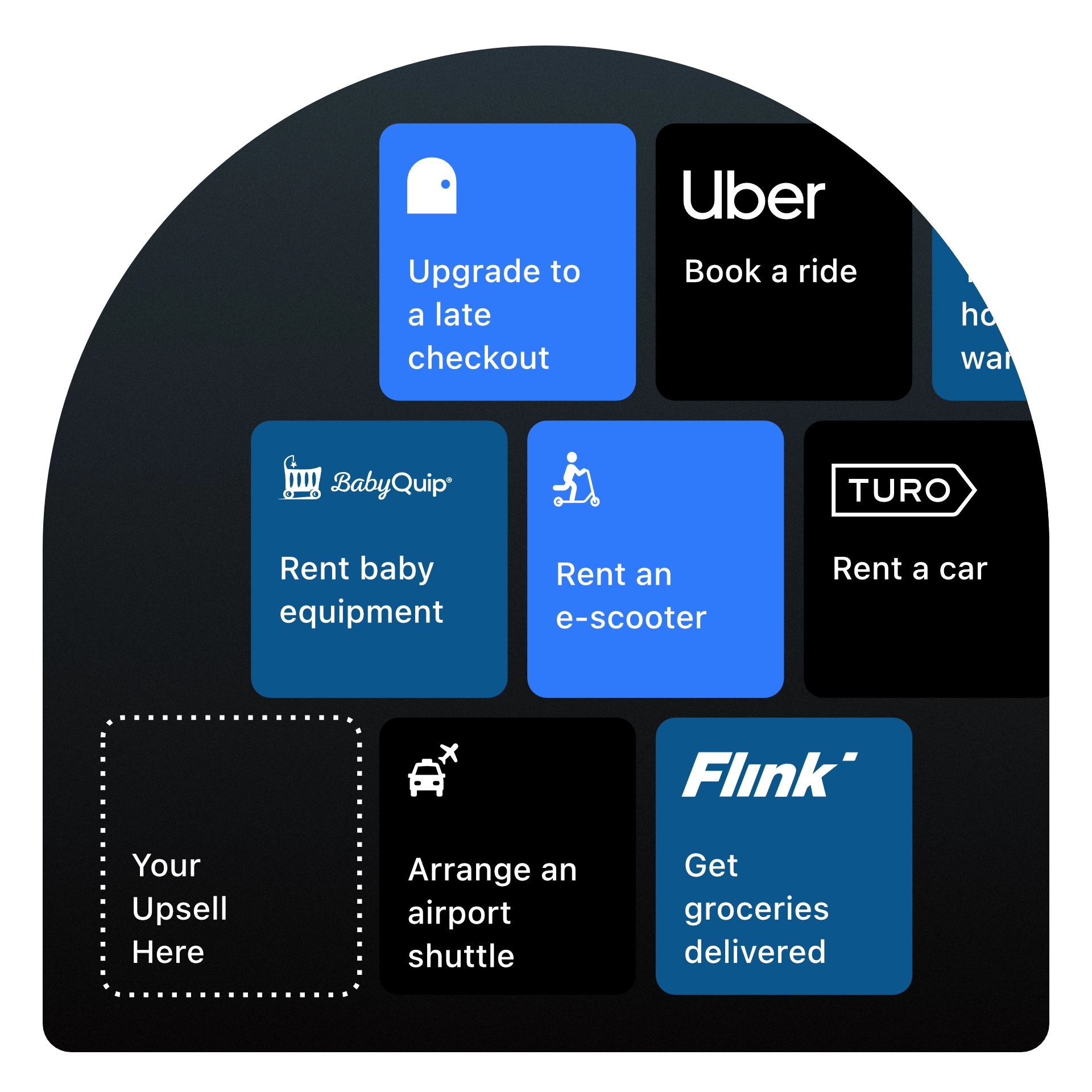 Personalized Guides
Make your guests feel comfortable in your space. Provide a quick and easy way to learn about your property. Facilitate an ideal digital guest experience for travelers, while saving time and reducing questions asked.
FAQs
Property guide
Amenities manual
Neighbourhood guide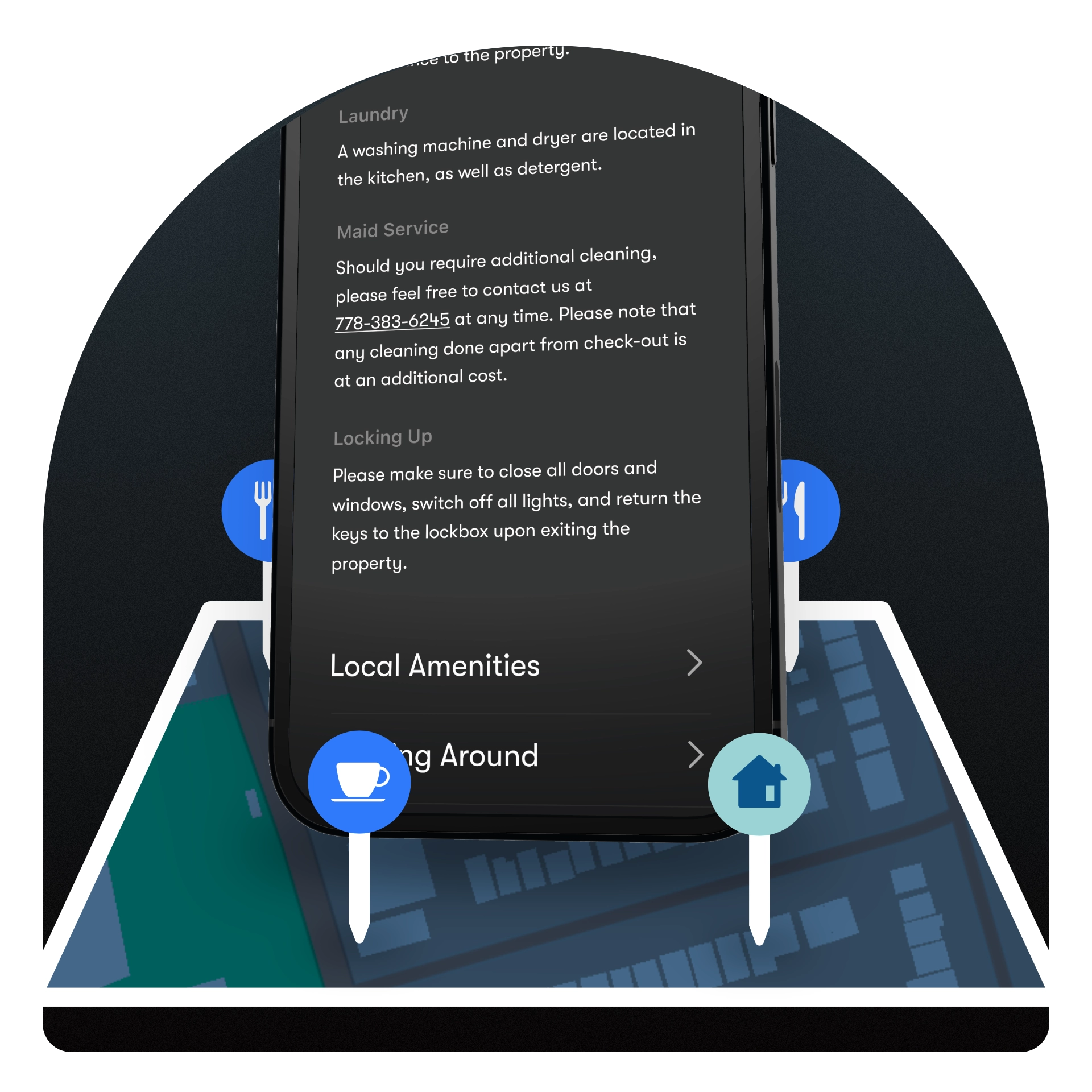 Messaging & Marketing
Enhance your guest communication with real time conversations and timed messages based on your conditions, such as time of booking, length of stay, actions taken, and any other valuable data you have collected to know your guests.
Unified inbox
Scheduled messaging for pre, during and post-stay
Auto responses
Condition-based messages
Send images, videos, PDFs
Predictive responses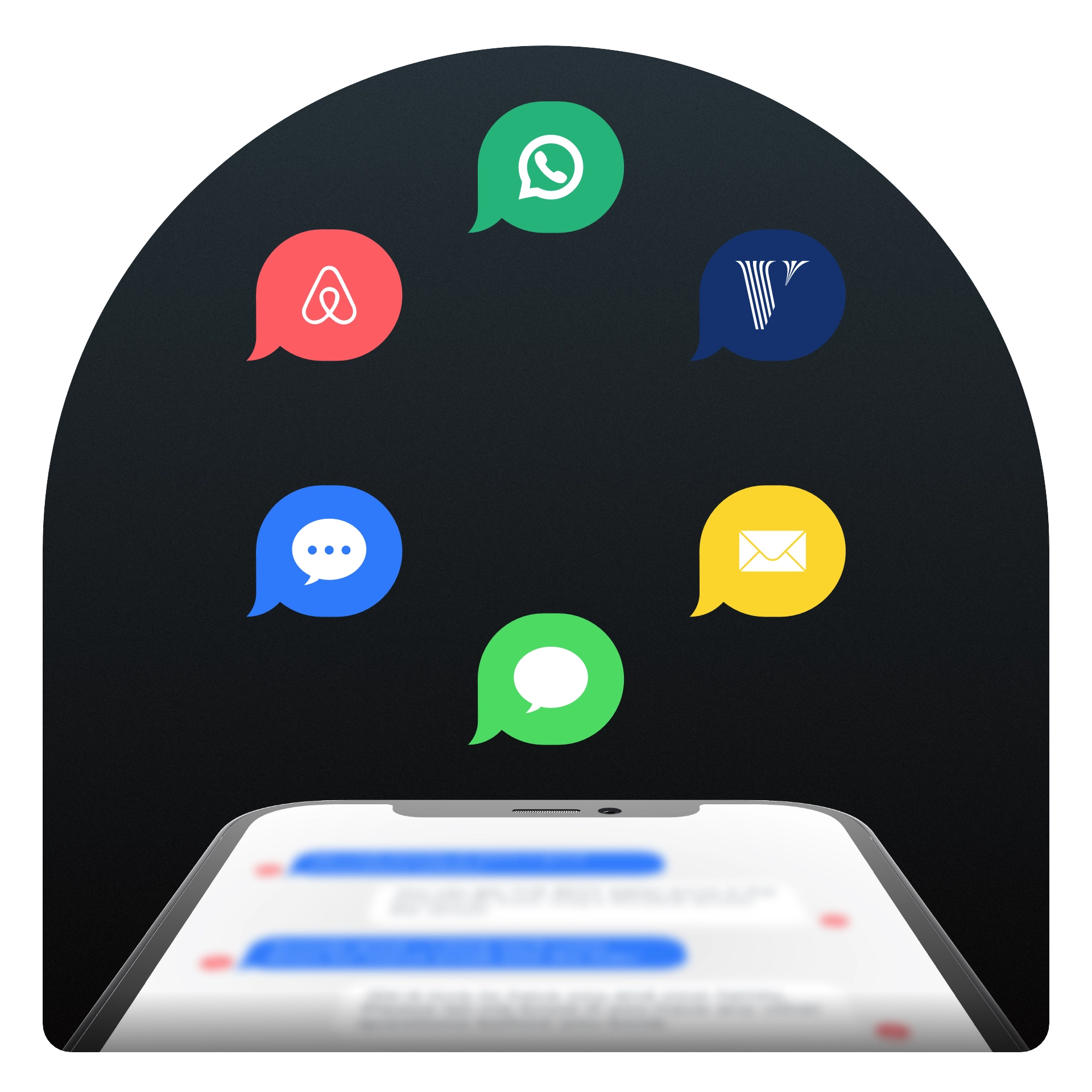 Hospitality operators love Boarding Pass
This is something the industry has been waiting for. Getting customer emails, phone numbers, and other information is so critical if you want to take control and grow your hospitality business.

Wil Slickers

Hospitality Expert
It's so simple, you just put the information in your Boarding Pass (the Enso Team built it for us) and your guests have everything they need for checking in. I really like that it includes my logos, because it makes my business stand out, but also the step by step check-in process is a killer feature. I have not had a single call this week about check-ins.

Basam

Toronto Rentals - 50 + Listings
In our high-end rentals, the guest onboarding process is very thorough. Every property is unique and expensively furnished. We provide information about the houses with step-by-step instructions, as well as requesting guests to sign a contract. This has been a complicated process, and Enso's Boarding Pass simplified and organized it for us and our guests. No more back and forth emails and messages, we can focus on the luxury service we are known for.

Jessica

Super Host with 3 + listings
I've had the Boarding Pass for just a week and people have already mentioned it in the reviews! This is going to be the new norm for my business. Saved me time, and provides my guests with all the info they need before they arrive.

Alex

HostGenius with 80 + listings