Guest Journey Editor
Real personalization set up in minutes
Configure every step of your guest journey
Customize your guest experience
Set up complex rules that meet your business needs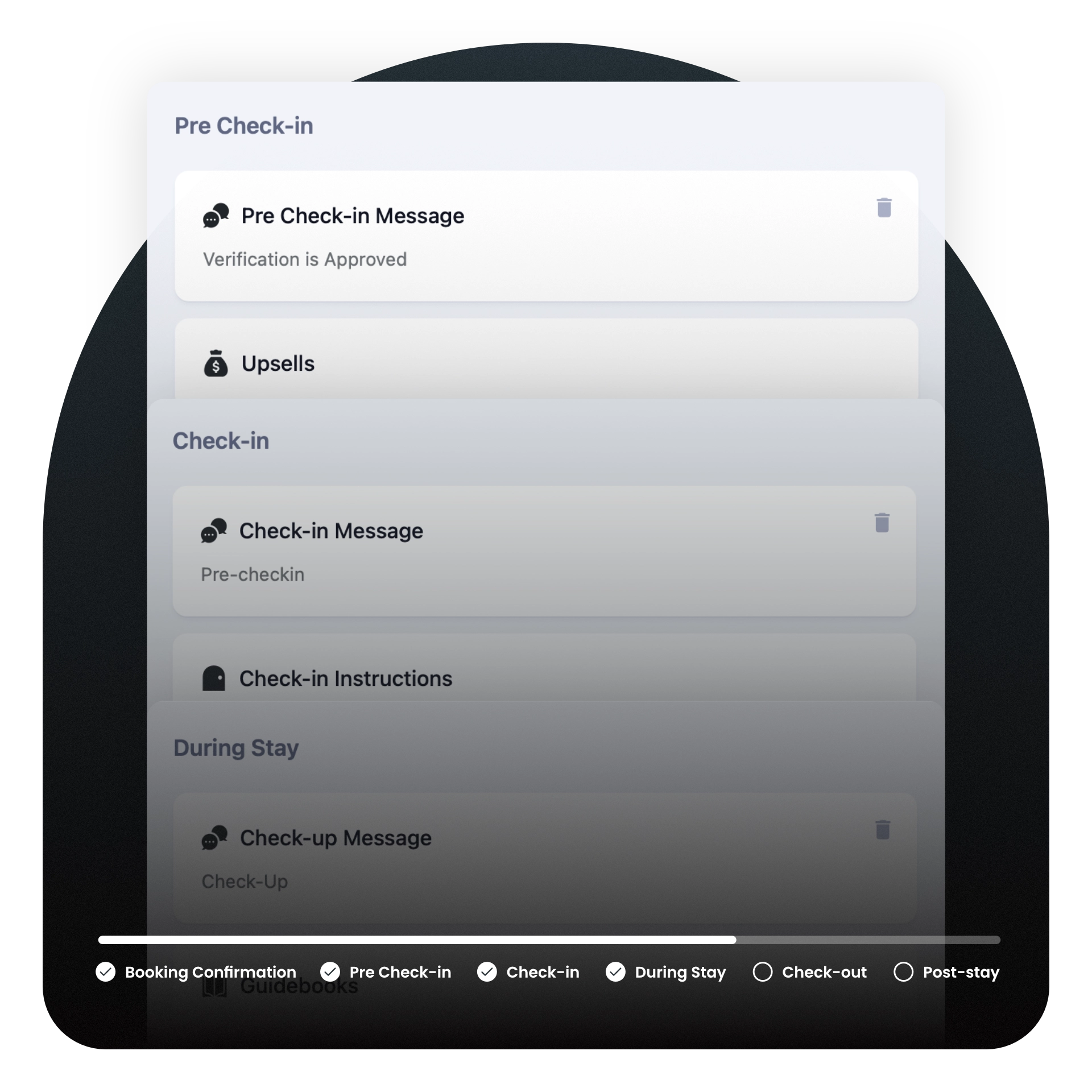 Build your Guest Experience in minutes
Build anticipation and set the tone for your guests' stay. Monetize this opportunity for your business, while increasing guest satisfaction. 


It's not just about money, but also about creating a personal connection with your guests. Provide information to elevate their stay and give them a reason to come back. 

Streamline the checkout process for both your guests and your cleaning team. Provide clear instructions and add efficiencies to the process. 

Why remind every guest to leave a review? Handpick your champions to give you the glowing 5-star reviews you deserve!

See how you can craft the most configurable guest experience, easily integrate your current apps, and go live in no time with our new intuitive Guest Journey Editor.
Hospitality professionals love our onboarding experience