Unified Communications
Know how your guests feel throughout their journey.
Build your online reputation and get 5-star reviews
Detect issues in real-time to take immediate action
Recognize your fans to build long-lasting relationships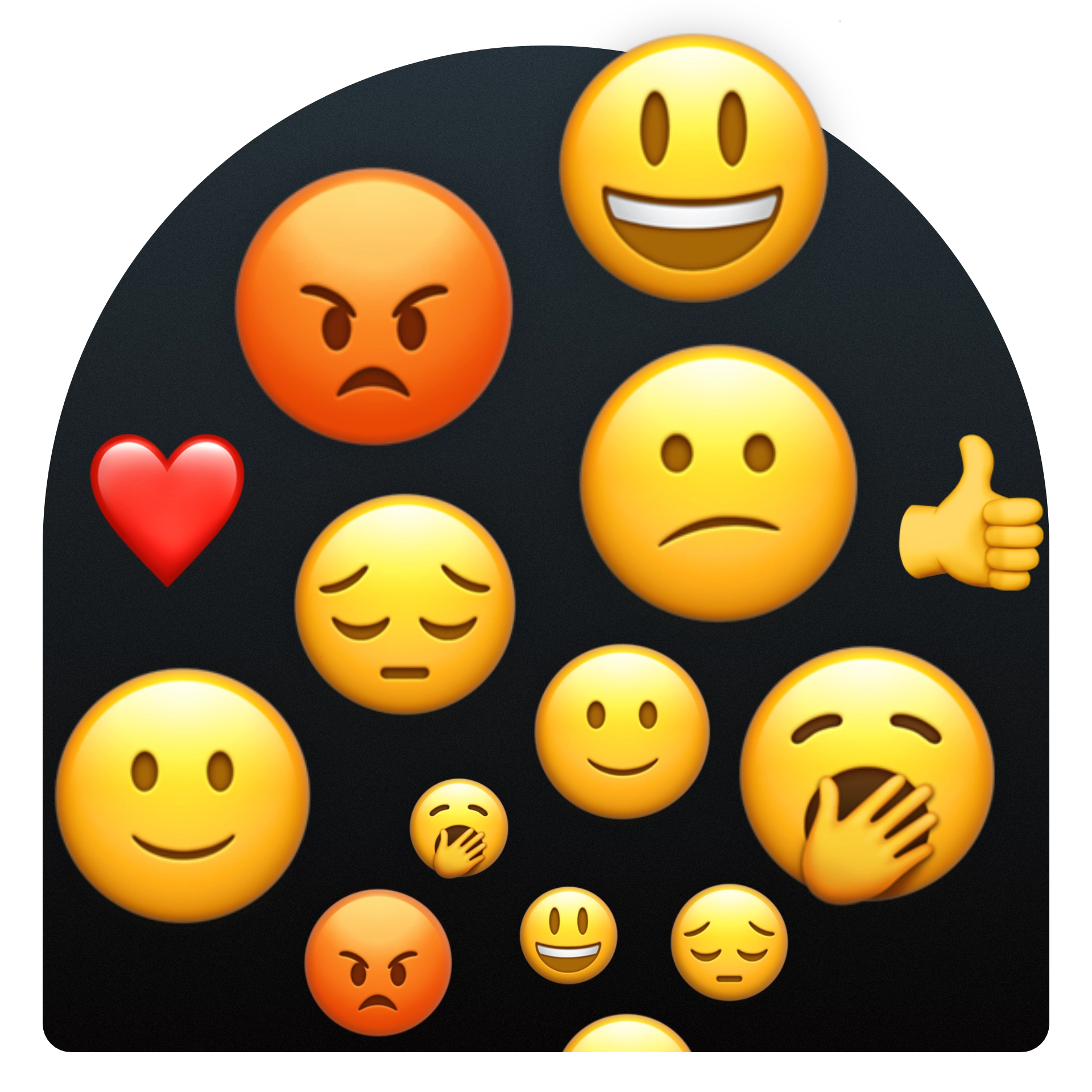 What is AI Sentiment Recognition
It's a natural language processing technique used to determine whether data is positive, negative, or neutral.
It is often performed on textual data to help businesses monitor brand and product sentiment in feedback, and understand customer needs.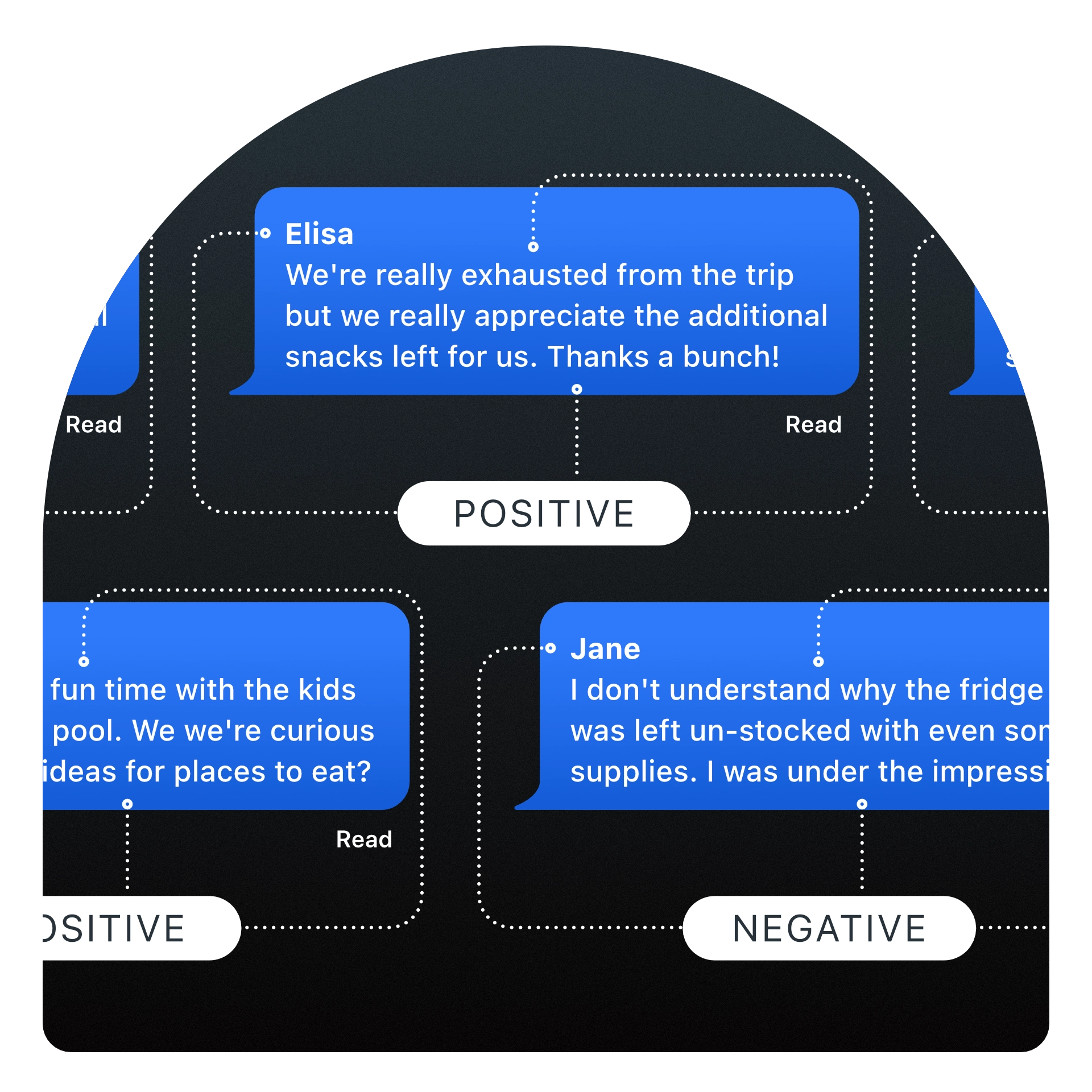 Our AI scans all customer interactions, determining the sentiment of conversations. Property managers can set up experiences, triggers, and automation based on the sentiment of a conversation!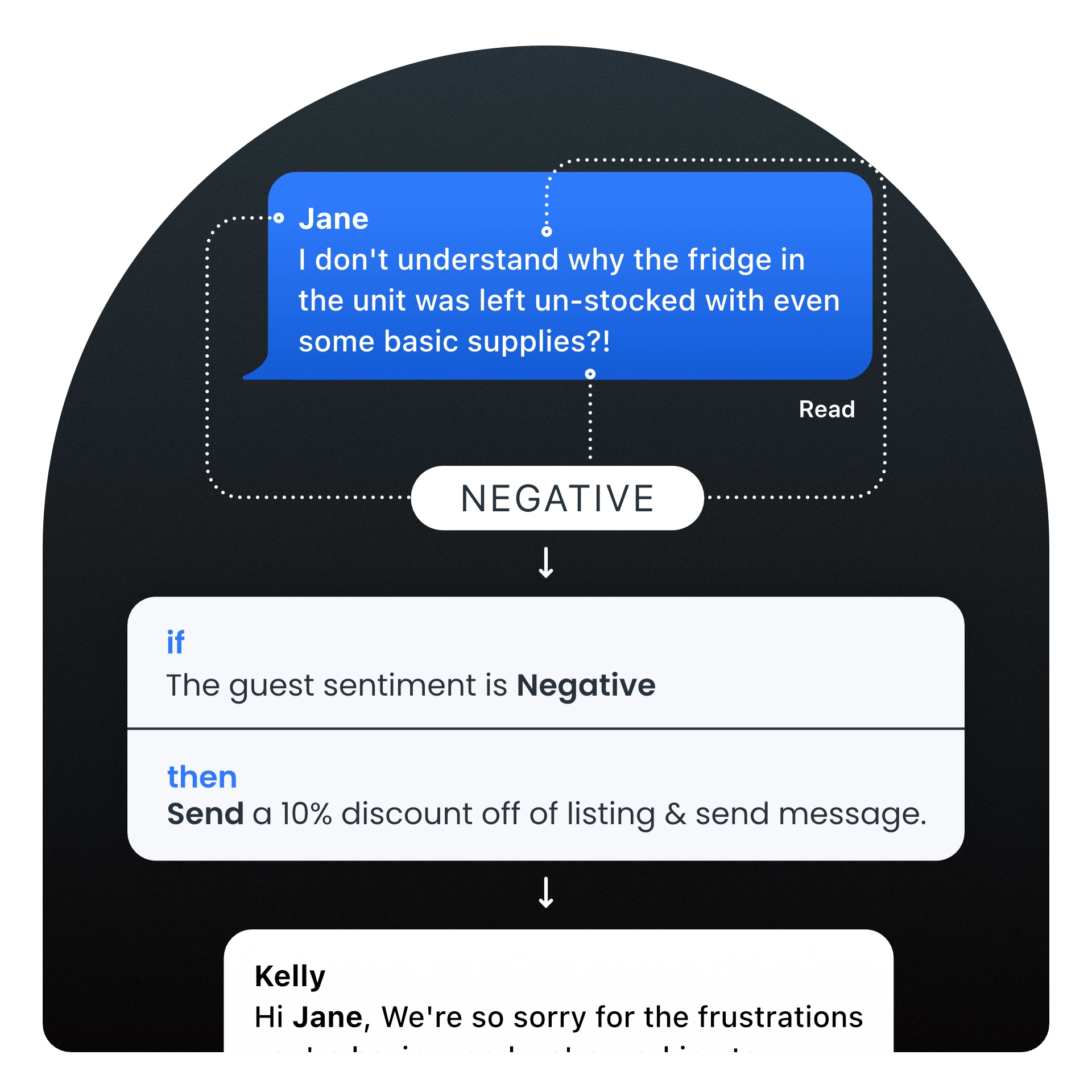 Being able to know about issues happening in real-time, allows you to take immediate action.
Seize the opportunities to turn unhappy guests into loyal customers, prevent negative reviews and increase satisfaction.
Build your online reputation. Send automated review requests to guests without the risk of opening Pandora's box of unresolved issues. All you need to do is set up the condition to send out a review request only to guests with a positive sentiment at checkout.
Learn about Custom Automation and Workflows