Ola, hospitality professionals, operating in Spain!
Simplify your guests check-in registration with local Government.
Automatically send the data to SES.HOSPEDAJES, National Police, Civil Guard, Mossos d'esquadra or Ertzaintza in real time.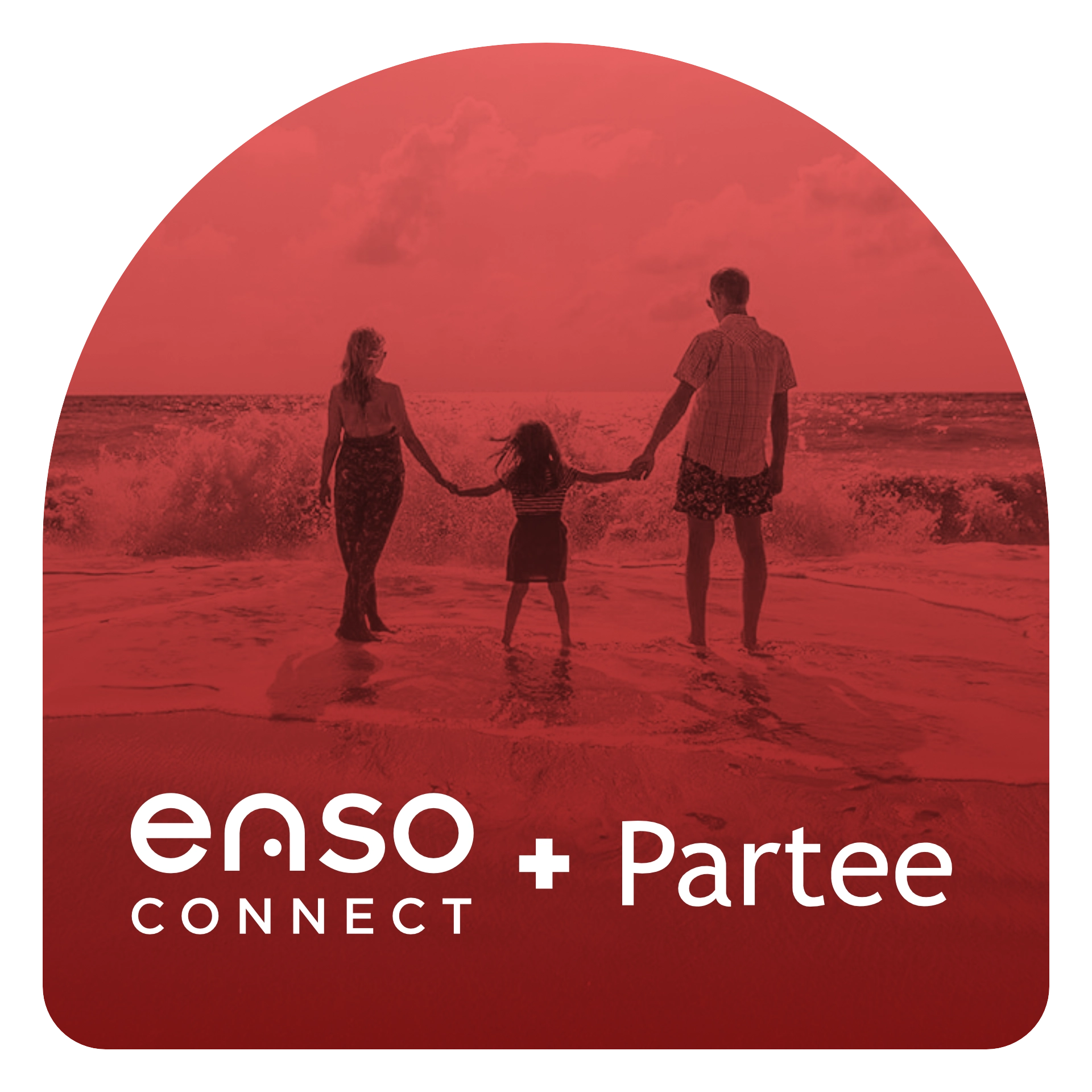 Why Enso Connect + Partee integration?
Our dynamic software allows integrating Partee's check-in registration service into your digital guest journey.
How it works for you
When setting your guest verification and check-in process you will be able to:
add Partee guest registration service
collect guest data
define your rules to customize the automation
For example, if the property is located in Spain, automatically send your guests' documents to the Government to comply with the local legislation.
automate the procedures, e-signature contract requests and more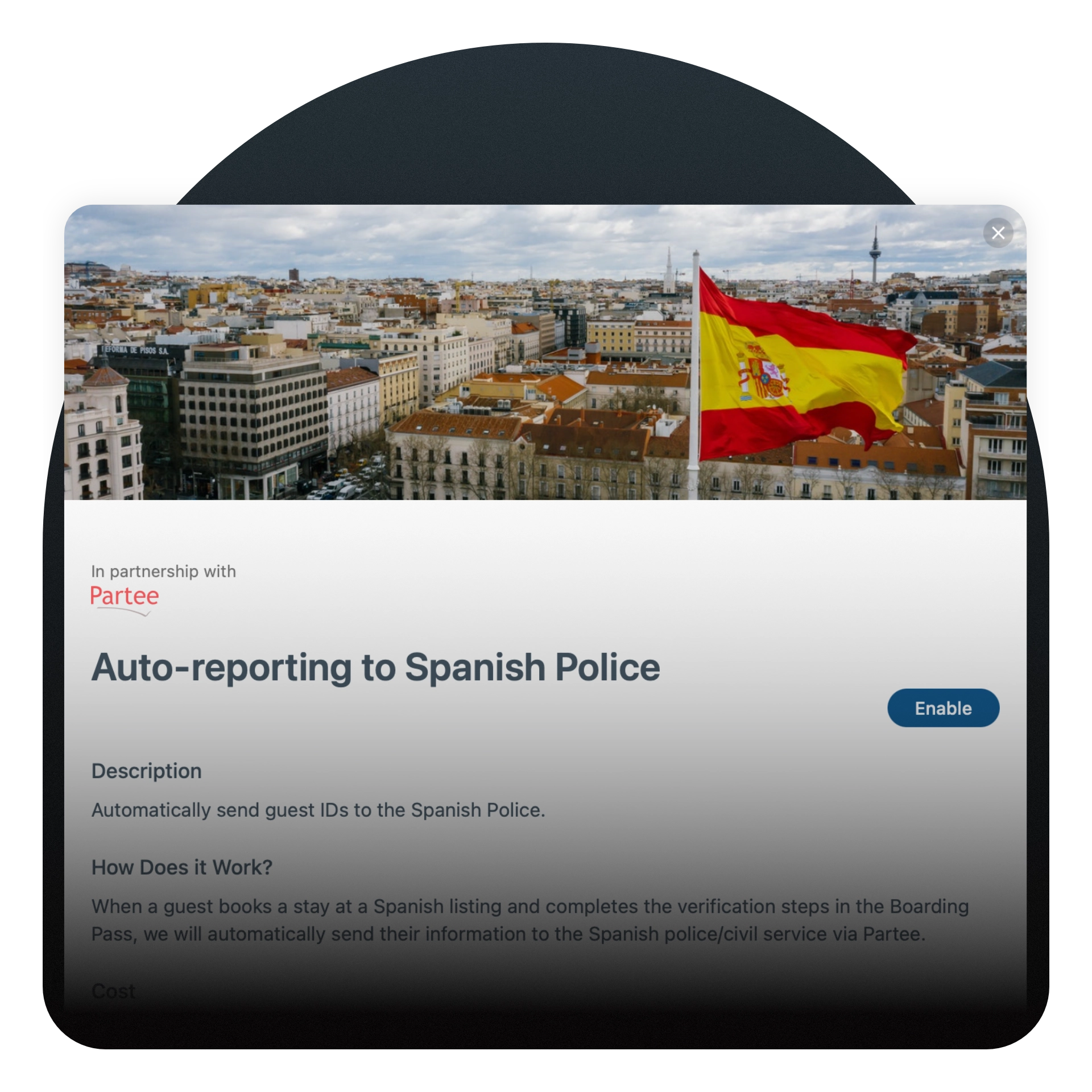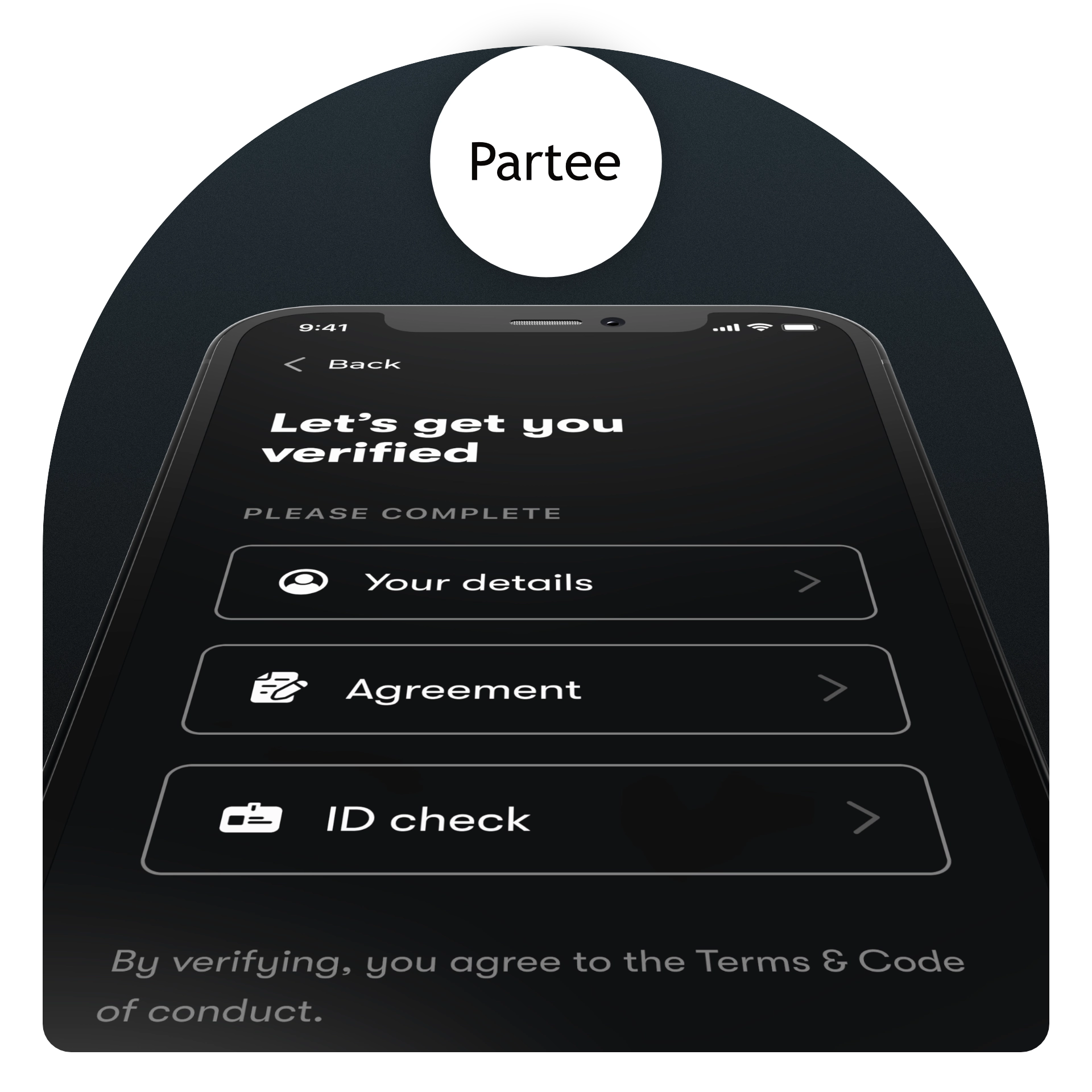 How it works for your guests
Your guests, following the digital path in our Boarding Pass web app, will be able to:
submit required documents online
not to worry about the registration with local authorities
choose between a safety deposit and a damage waiver fee
pay all fees remotely
proceed to online check-in within minutes skipping wait times, lines and back-and-forth scramble
Together with Partee guest registration service we'll smoothly get your guests through check-in, while eliminating risks and complying with the local authorities.
About Partee
Partee is an online guest check-in registration service that allows you to easily comply with the regulations on registration books and traveler entry forms.
It will automatically generate the entry reports for travelers or police records, with the format and content established in each of the applicable regulations, and will automatically send them to the National Police, Civil Guard, Mossos d'esquadra or Ertzaintza, depending on the location of each establishment.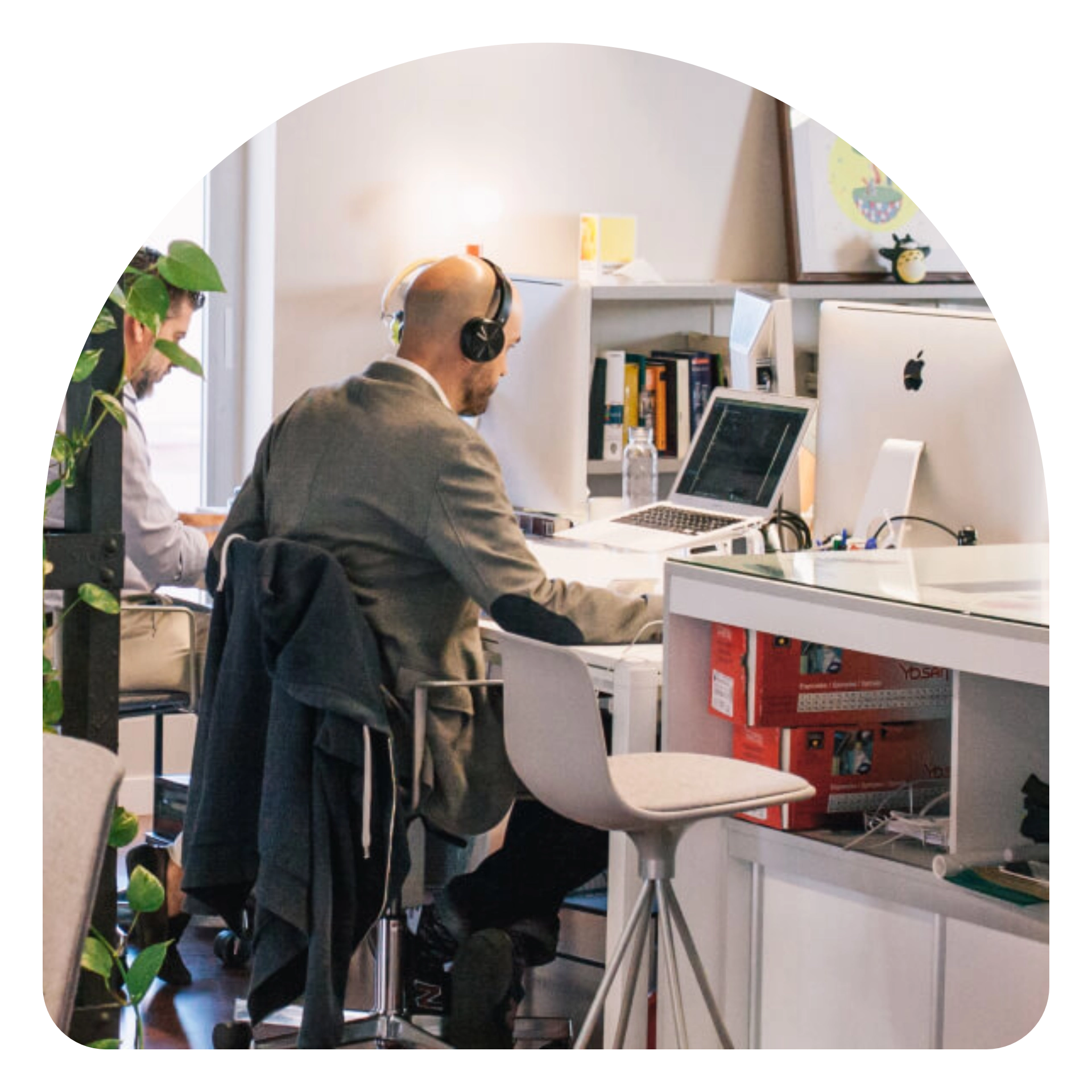 Partee Customer Testimonials
"El tiempo de espera se ha reducido al mínimo con el check-in online de Partee, y la puntuación de los huéspedes ha meiorado."

Pablo Serrano

Hotel Galeón
"Gestionamos 200 propiedades. Gracias a Partee somos más eficientes en nuestros procesos, a la vez que agilizamos el check-in de nuestros huéspedes."

Pablo del Valle

Minty Host
"Aplicación profesional, fácil, rápida y muy económica. Me ahorra mucho tiempo y mis huéspedes están encantados."

Sara

Casa Rural Cristo de los Pinares