Connect, Configure & Monetize
your guest experience
Your guest experience platform that meets your unique hospitality needs. Simplify and monetize every step of your guest journey with AI messaging, custom automations and guest web app.






Enso-powered
success stories

from hospitality professionals
See the Boarding Pass example
Try out the Boarding Pass and see how it can streamline your business and provide an exceptional digital experience for your guests
Elevate your guest experience
at scale
EnsoAI
Simplify the experience
Make the entire journey easier for your guests by offering streamlined check-in and checkout processes, providing essential information through guidebooks and enabling entry with smart locks.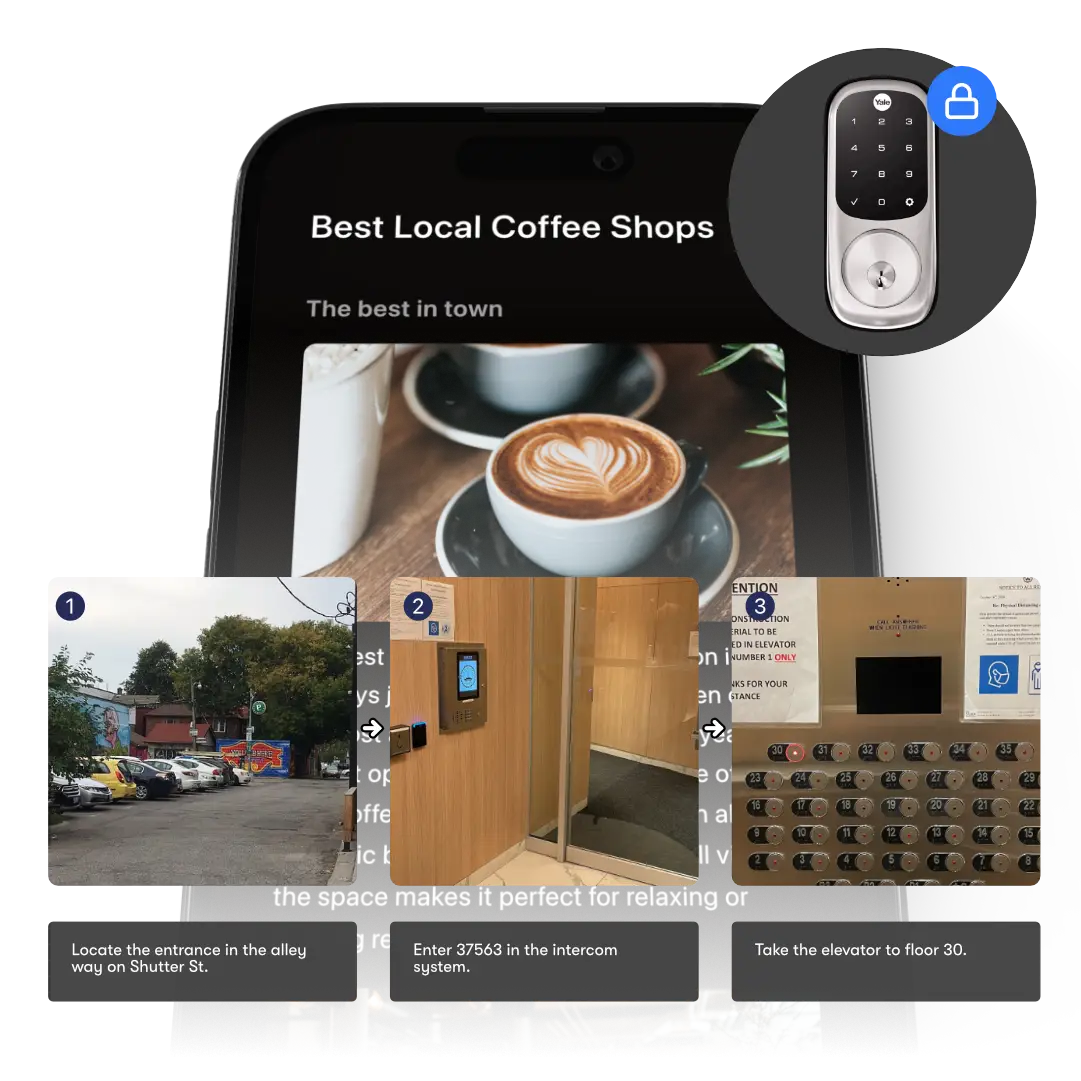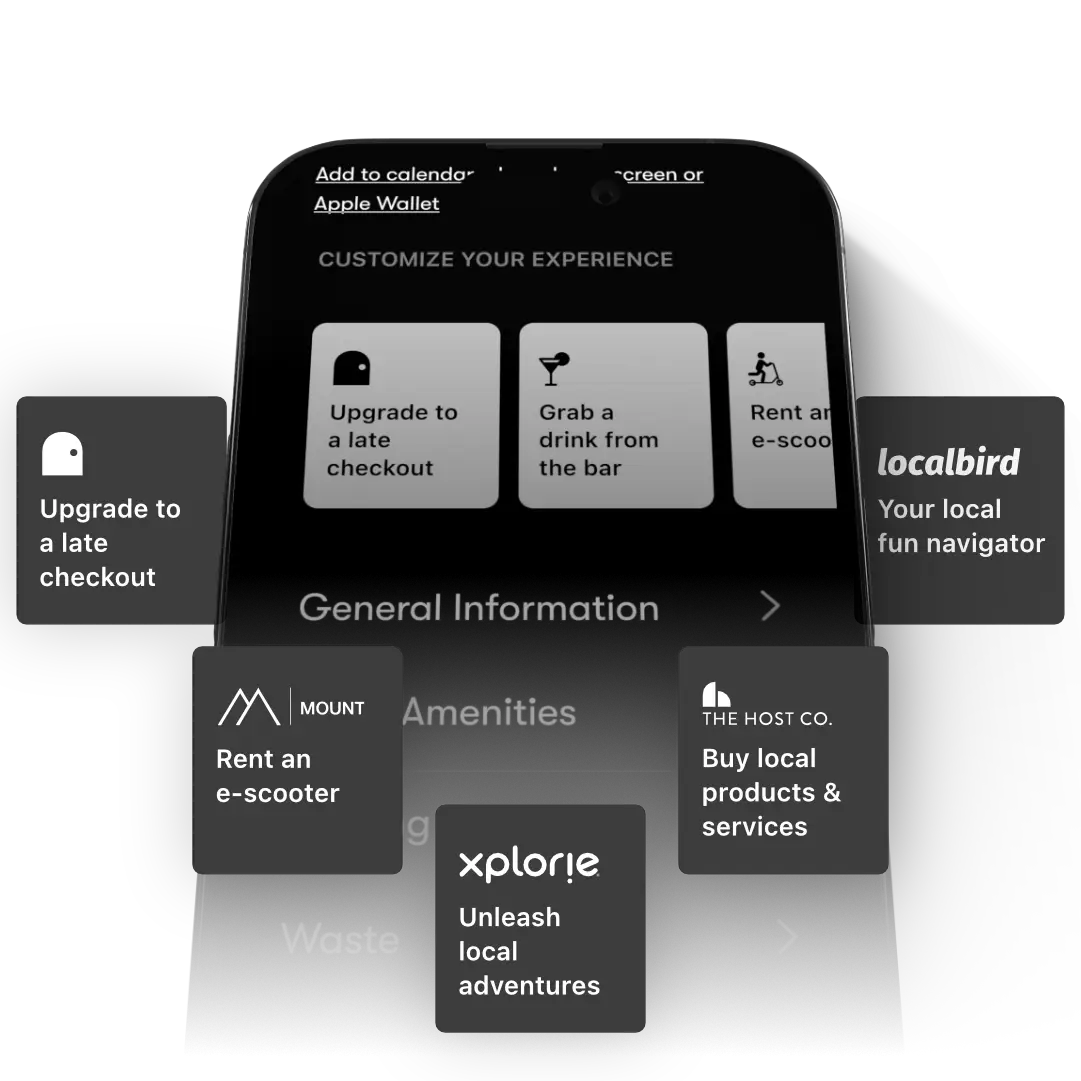 Increase revenue
Enhance your guests' stay with personalized add-ons, elevating their experience and generating additional revenue from each booking. Increase your earnings through custom upsells, affiliate marketing, and local partnerships.
Reduce fraud and chargebacks
Protect your property, prevent damage and chargebacks, take control with bulletproof guest screening and verification. Seamlessly include third-party security solutions into your guest journey.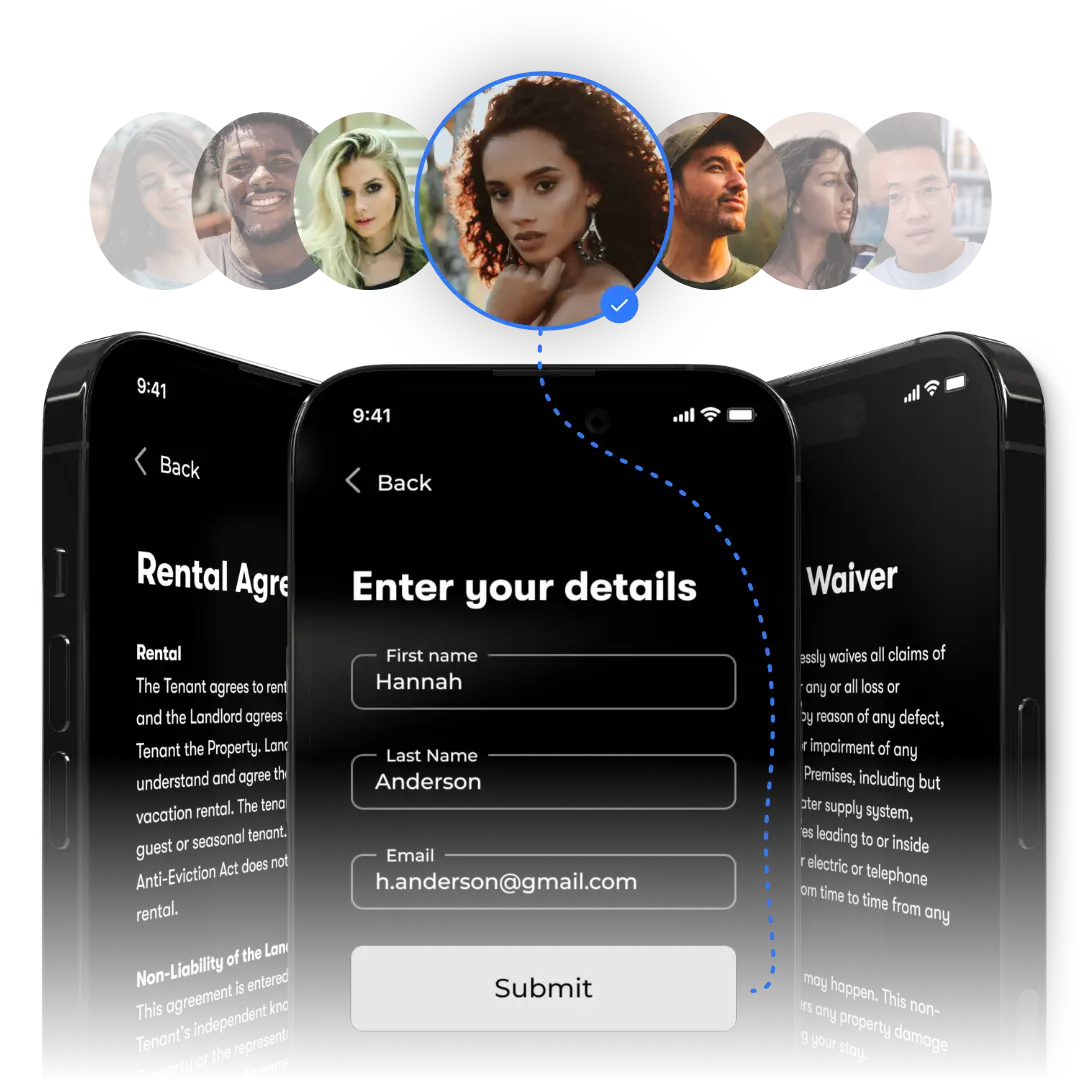 Automate operations
Transform your business with no-code automation, just like Zapier. Customize workflows with flexible conditions based on booking channel, guest sentiment, travel reason, and more.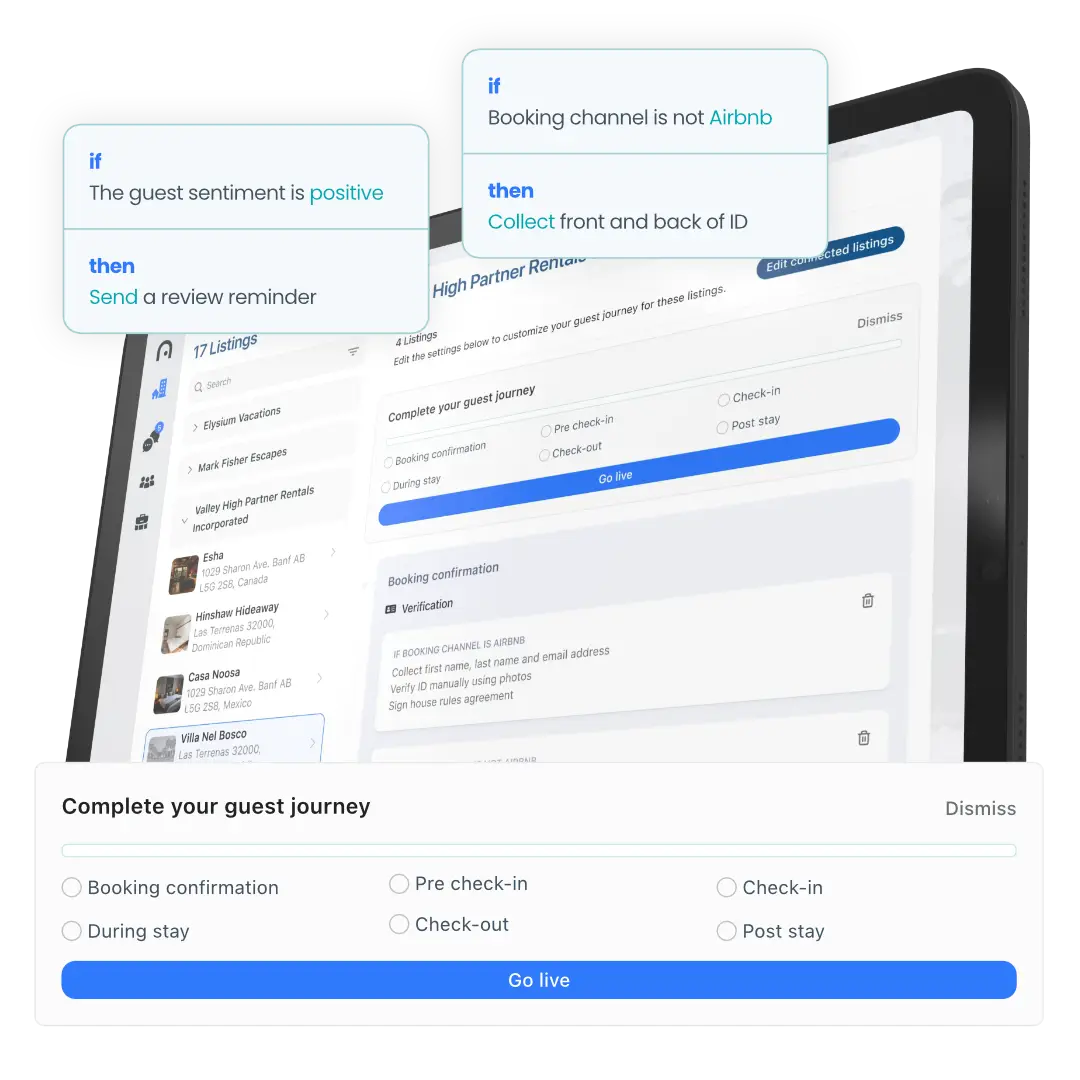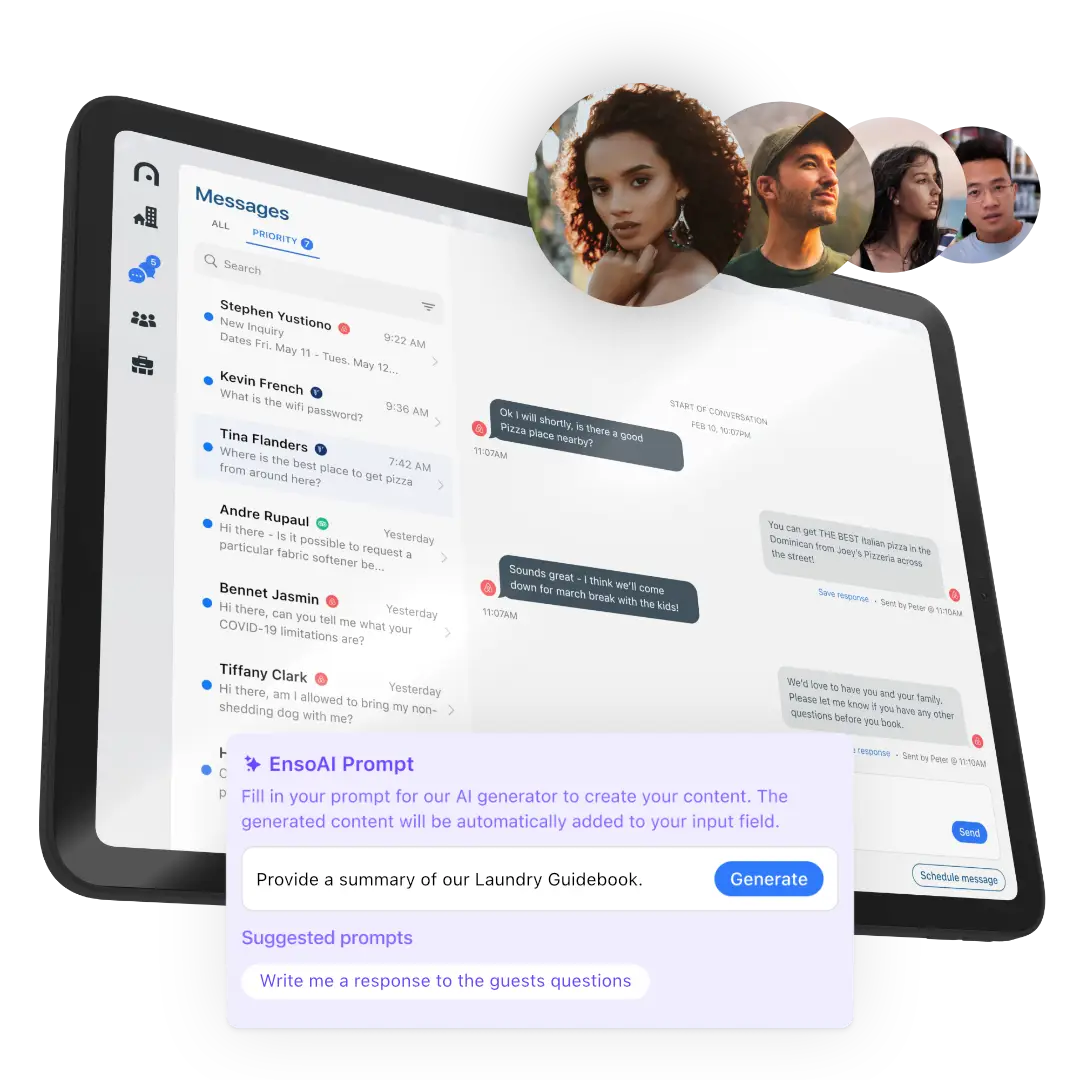 EnsoAI
Centralize communication
Stay on top of your guest communication with our Unified Inbox. Answer quickly via email, text, WhatsApp, Airbnb. Tailor messages and interactions to individual guests, establish a strong connection and cater to their unique needs and preferences.
Drive return guests and bookings
Use data collected throughout the stay to better understand and serve your guests. Build long lasting relationships and loyalty. Enhance your brand visibility with a fully customizable web app, the Boarding Pass, that reflects your branding.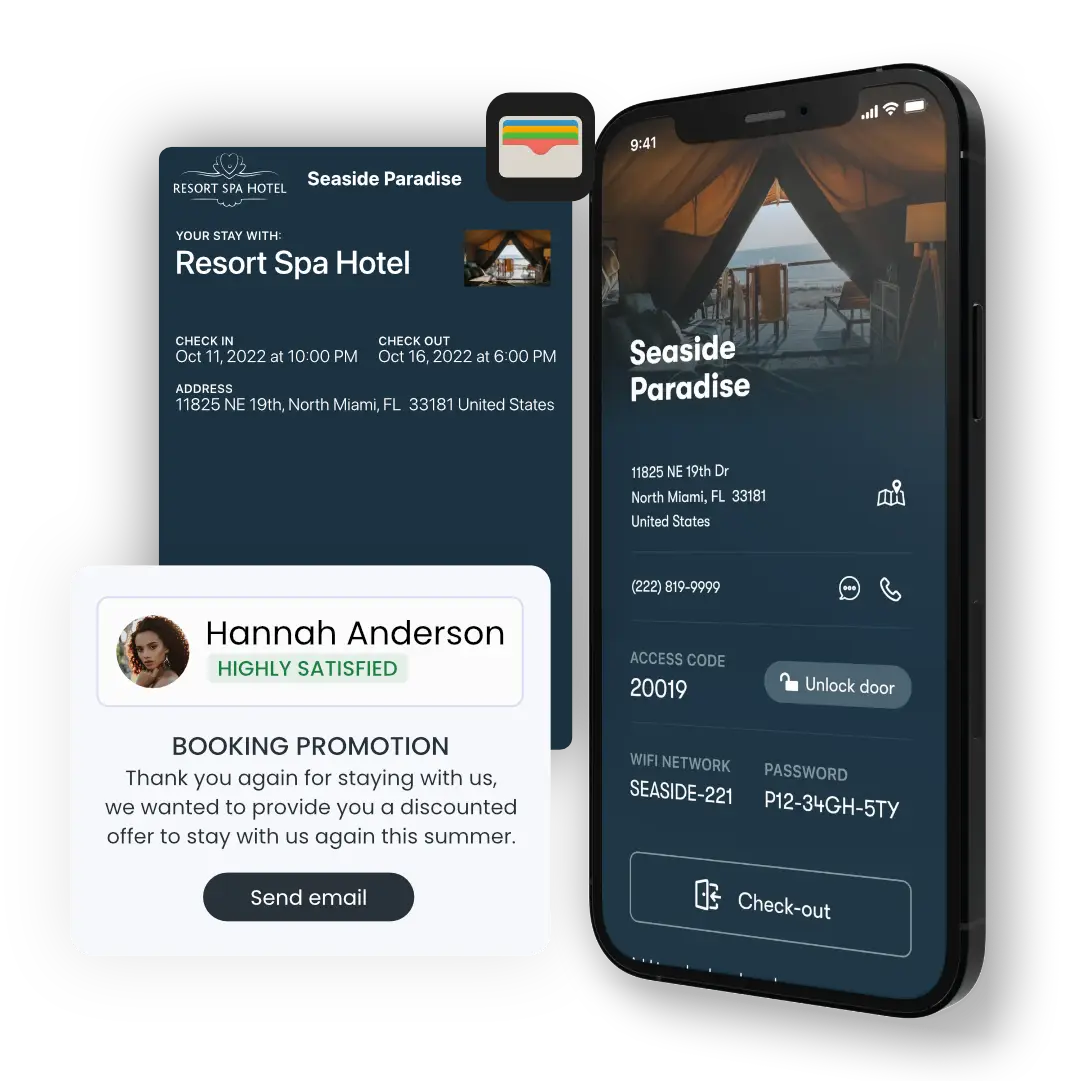 Integrating top-tier technology and exceptional human capital has been the key to our proven success, partnering with Enso Connect is a natural evolution that allows us to build on our digital guest experience.

Veronique Lalonde

Co-founder & COO, Angelhost
Jetstream has partnered with Enso Connect to provide enhanced guest communications, answering over 100,000 messages for hundreds of hospitality partners and tens of thousands of guests. Enso Connect provides scalability and significant time savings.

Emmanuel Lavoie

CEO, Jetstream
Enso is changing the game! They integrate fully from rental agreements to deposits to guest verification to quest quidebooks and more! They're an essential tool to our "digital" guest experience!

Pocono Rentals
This is something the industry has been waiting for. Getting customer emails, phone numbers, and other information is so critical if you want to take control and grow your hospitality business.

Will Slickers

Hospitality Expert
We want to provide curated goods services, local recommendations, and communication at a large scale and is not yet being delivered by anyone in our markets.
The whole team at Enso has been wonderful to work with. I'm looking forward to providing a ton of value to our guests with the help of Enso.

Steven Qiu

Strategy & operations associate, Neighbourly North
We looked at several alternatives, combining different systems for messaging, access management, marketing, and more. Enso Connect offered all of it in one single place and has impacted the guest experience, the operating costs, and more.

Matthew Opferkuch

CEO & Founder, The Laundry Rooms
The boarding pass is exactly what we needed to solve our issues at check in. Onboarding was very easy!

Jenny

From Capterra
If this then that
We're the most configurable guest experience platform on the market.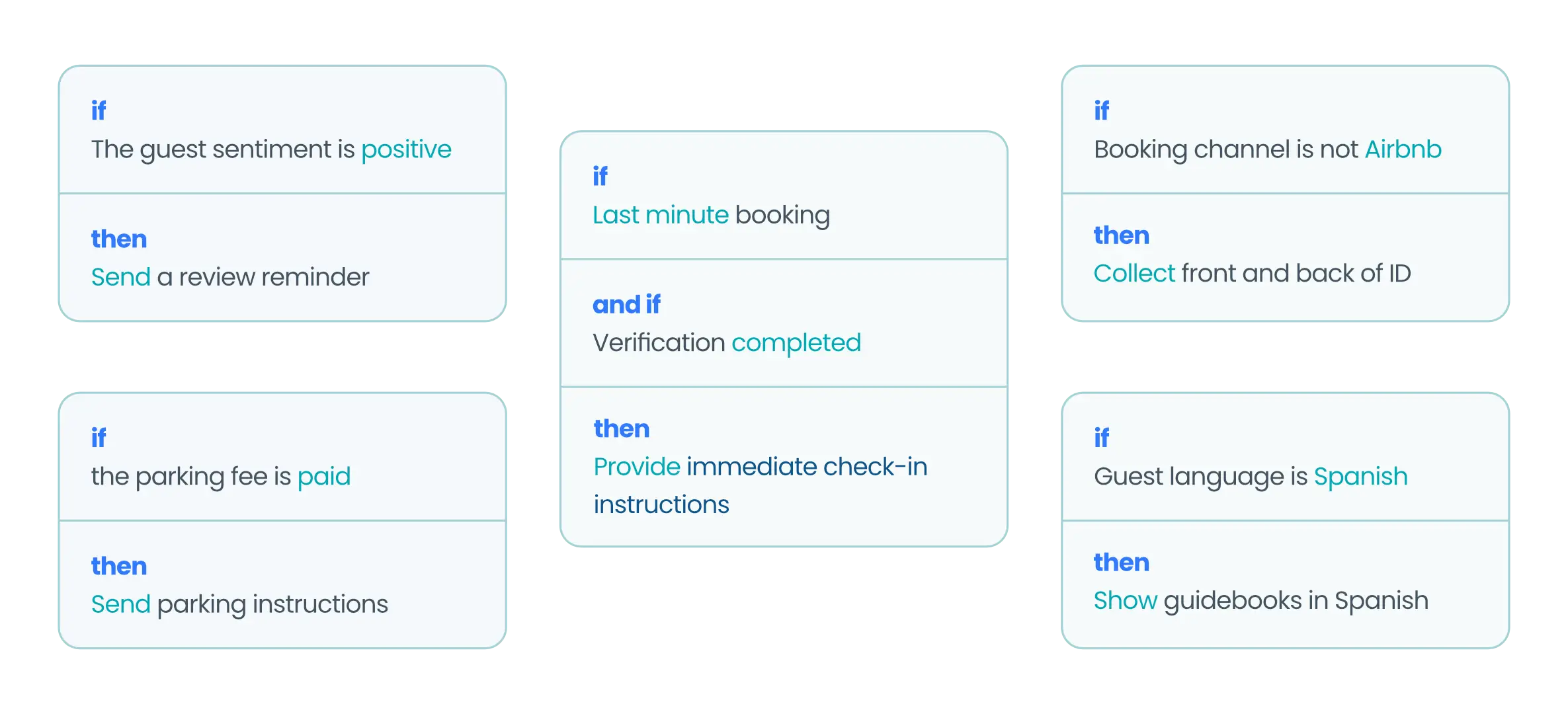 Our partners and integrations
We continuously expand our list of partners and integrations to include all essential components of your hospitality business. From property management systems and smart locks to smart devices and experience partners, we strive to have all you need seamlessly integrated with our platform. Our commitment is to provide you with a comprehensive and unified guest experience management solution.