The Lone Star State, with its vast landscapes, bustling cities, and rich history, is a prime destination for travellers. From the serene Hill Country to the vibrant streets of Houston, Texas offers a range of memorable experiences. As the vacation rental market in Texas grows, property owners often seek the best management companies to ensure their guests have an unforgettable stay.
Choosing the right management company can make all the difference in ensuring guests enjoy their stay and owners achieve their investment goals. We have compiled a list of some of the top vacation rental management companies in Texas that are making waves in the industry. Whether you're a new vacation rental owner or a seasoned Airbnb host seeking a management company in Texas, this article can serve as your guide.
The Top Vacation Rental Management Companies in Texas
Our list of top vacation rental management companies in Texas serves as a valuable resource for vacation rental homeowners in search of a trusted management partner. It highlights companies with positive track records, extensive industry experience, and a steadfast commitment to their standard of service.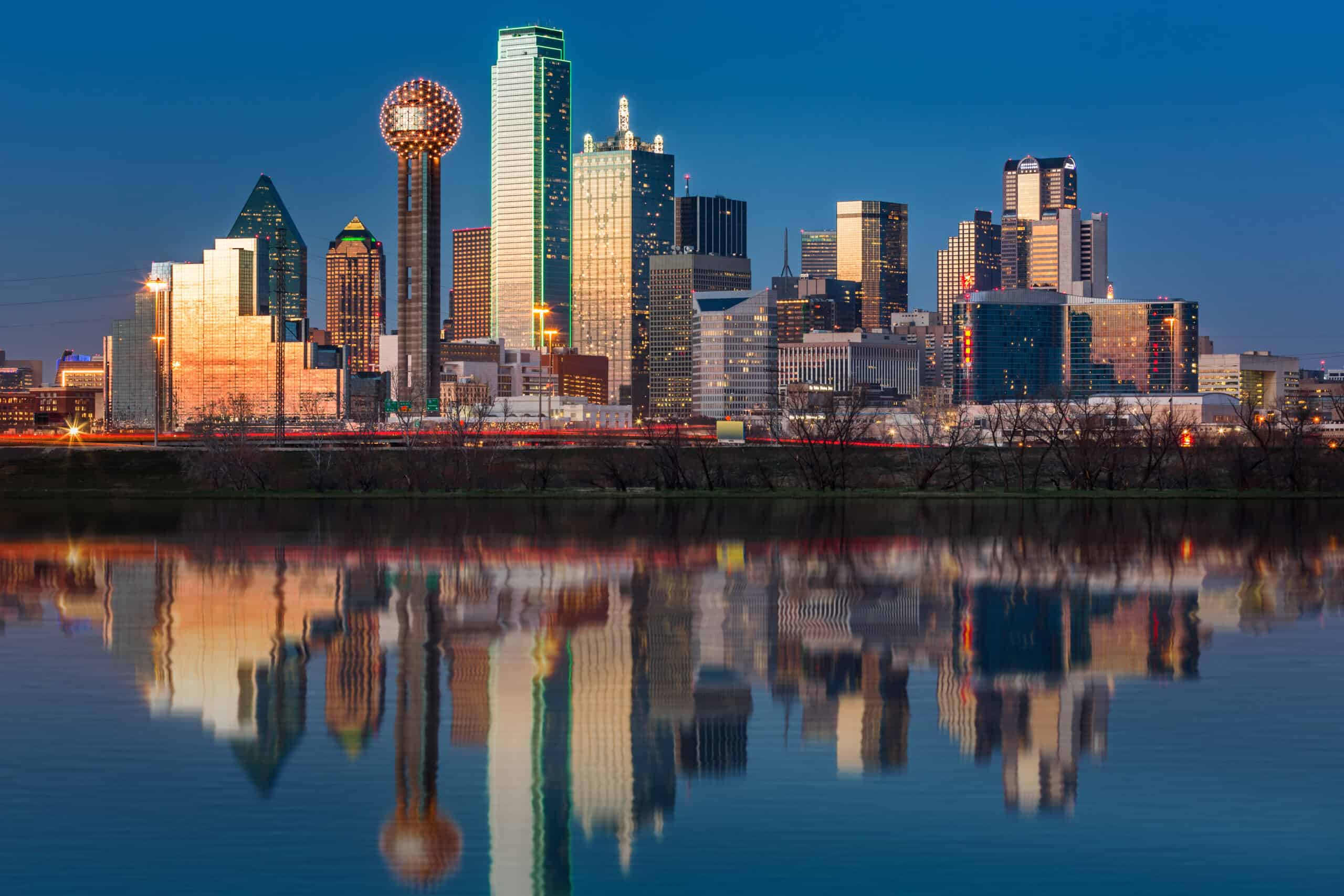 1.      Vacasa Texas

Vacasa Texas is a part of the bigger Vacasa network, which is a prominent vacation rental management company recognized for its tech-savvy methods. Being a leading name in the industry, Vacasa combines technology with a personal touch. Their local teams in Texas are knowledgeable about the market and ensure properties are well-kept, while their wider network and marketing tactics help increase rental income and provide valuable insights to homeowners. Established in 2009, Vacasa has grown to become a leading name in the global vacation rental management arena.
Vacasa offers a comprehensive property management service that includes marketing, guest correspondence, maintenance, and cleaning.
Services offered:
24/7 Guest Service

Dedicated Local Teams

Marketing

Dynamic Pricing

Range of Onboarding services

Smart Home Program

Streamlined Mobile App

Local Property Care

Professional Photography
Vacasa employs a customized pricing strategy, without disclosing its fees openly. Their website states that homeowners typically see a 20% annual increase in earnings when they work with Vacasa.
Vacasa Texas covers areas including the Texas Gulf Coast, Central Texas, and the Texas Hill Country:
San Antonio

Houston

Kingsland and Lake LBJ

Austin

South Padre

Fredericksburg

Port Aransas

Galveston
Online Review:
Online reviews indicate that Vacasa's ratings on Google Reviews typically range between 4 to 5 stars. However, given the unique management teams in each market, it's advisable to check the rating for your specific local Texas Vacasa branch.
""My main concern buying a vacation home was the distance. We are so happy that Vacasa has taken care of [the] nitty-gritty details and made it really a worry-free experience for us."

Max W.

Homeowner Review
2.      Evolve

Evolve introduces a refreshing approach to vacation rental management, emphasizing a straightforward fee structure and a hands-off experience for homeowners. Established in 2011 and now operating globally, Evolve's mission revolves around enriching the vacation rental journey for all parties involved. Charging an industry-low booking fee, they oversee marketing, guest communication, and even assist with property setup. Additionally, they collaborate with trusted local service providers for cleaning and maintenance tasks. With a track record of collaborating with over 30,000 property owners, hosting 10 million guests, and generating over $3 billion in rental revenue, Evolve firmly establishes itself as a reliable top vacation rental management company in Texas.
Evolve offers a comprehensive range of services for homeowners, featuring property listings on premier vacation rental platforms like Airbnb and Vrbo and managing all guest inquiries, reservations, and communications.
Services offered:
Guest Communication

Platform Management 

Marketing

Listing Optimization

Access to Local Partner Network

Property Evaluation & Setup

Cleaning and Maintenance
Evolve operates with a competitive 10% fee, applied only after guests initiate their stay at your rental property. Their transparent fee approach underscores their dedication to optimizing homeowner revenue.
Evolve extends its services across North America, with its Texas service regions encompassing:
Austin

Houston

Dallas

Mt Vernon

Fort Worth

Galveston

Fredericksburg

Frankston

Crystal Beach

Huntsville

Wills Point

Killeen

Waxahachie

Round Rock

San Antonio
Google Review:
Despite Evolve's significant presence in the vacation rental domain, there is a scarcity of reviews available online. Customer testimonials and feedback aren't as prominently showcased on public platforms as one might expect.
""I wouldn't be here without Evolve. I had a billion questions about the industry starting out. Evolve was so patient with me and provided the perfect solution. Partnering with Evolve has gone wildly beyond my expectations."

Donna Y.

Fredericksburg Homeowner Review
3.      Soar Vacation Rental

Established in 2017, Soar Vacation Rental offers a comprehensive suite of services. Their emphasis on local expertise and personalized service ensures every property they manage stands out in the competitive Texas market. Soar Vacation Rentals takes pride in representing some of the finest properties on Galveston Island and in delivering superior service to both owners and guests. Infused with genuine Southern hospitality, their team aims to craft memorable experiences for guests, fostering repeat visits and positive referrals. Whether you require full-time or part-time services, Soar can proficiently manage your vacation rental property.
From listing properties to managing guest departures, Soar Vacation Rental gives utmost attention to every detail.
Services offered:
Full or Part-Time Management

Guest Communication

Marketing

Cleaning and Maintenance

Local Expertise

Listing Management

Professional Photography

Flexible Services
While Soar does not disclose its fees publicly, its emphasis on flexibility, comprehensive care, and crafting memorable experiences makes it a prime choice for those seeking a trustworthy vacation rental management partner in South Texas.
Based in Galveston, Soar Vacation Rental Services specializes in property management for the following Texas areas:
Galveston Island

Kemah/Seabrook

Lake Livingston

Tiki Island
Google Review:
Sporting a 4.3-star rating on Google, Soar's reviews speak volumes about its experience, commitment, and passion to ensure homeowners and guests relish an outstanding experience.
""Wow!!! The service provided by this management company is by far 5 stars. The options of properties and amenities available are endless. From a small one-bedroom Condo to a Beach house on the west end that sleeps 10+. I recommend this management company for all your Full time or Part time rental needs."

Laura L.

Homeowner Review
4.     
Texas Hill Country Property Management
Specializing in the scenic Hill Country region, Texas Hill Country Property Management offers a distinctive blend of local expertise and professional management. They take pride in delivering unparalleled guest experiences while optimizing returns for property owners. Their core values emphasize hard work paired with enjoyment, team accountability, excellence in performance, prioritizing the needs of others, and ongoing improvement. Recognizing the unique allure of the Hill Country, they market properties to guests seeking an authentic Texas experience, thus ensuring both guest satisfaction and impeccable property maintenance.
Texas Hill Country provides comprehensive management services to amplify your investment.
Services offered:
Revenue Management

24/7 Guest Support

Multi-Channel Listing

Listing Optimization

Professional Photography

Owners Portal & App

Local Expertise

Done-For-You

Free Rental Evaluation

Cost-Effective Pricing
Texas Hill Country extends competitive rates to its homeowners. While exact figures aren't provided, their charges are, on average, between 15% to 30% less than the typical rates of their competitors.
Texas Hill Country Property Management focuses on vacation rental properties within the Texas Hill Country region, including:
New Braunfels

Canyon Lake

Wimberley
Google Review:
With a commendable 4.6-star rating on Google, accumulated from over 100 reviews, the company is frequently praised for clean accommodations, effective communication, and hassle-free check-in experiences.
""Scott and Aaron have been wonderful to work with. Very responsive and professional. We would recommend them to anyone looking for a management company."

Lisa M.

Homeowner Review
5.      Doorstep Rental Management

Doorstep Rental Management is a boutique short-term, vacation rental company renowned for delivering exceptional service at competitive rates. Recognizing the challenges associated with managing vacation rentals, Doorstep Property Management is committed to ensuring a stress-free experience for homeowners. Boasting a significant presence in Houston, Doorstep Rental Management provides services specially tailored to the urban vacation rental market. Their dedicated team ensures properties are impeccably maintained and guests feel wholly welcomed. Opting for Doorstep Rental Management signifies a commitment to excellence, given their expertise and established reputation in Houston.
Doorstep Rental is devoted to well-maintained properties and a seamless experience for all.
Services offered:
Listing Management

Listing Optimization

24/7 Guest Service

Professional Cleaning

Personalized Guest Amenities

Regular Inspections

Local Teams

Guest Screening

Damage Coverage

CareFree Rental Service
As of the data available, there's no specific detail regarding Doorstep Property Management's pricing structure.
Currently, Doorstep Rental focuses its boutique operations on the Houston, Texas market.
Google Review:
The consistent 5-star ratings on Google from homeowners underline Doorstep's unwavering commitment to making both guests and homeowners feel completely at ease and appreciated.
""We had a great experience with Doorstep Rental. We needed someone to manage our rental home in The Woodlands area for AirBnB and not only did they make sure things run smoothly, they recommended additional upgrades and took fantastic photos of the house! I highly recommend their services."

T. C.

Homeowner Review
6.      Buzz Vacation Rentals

Buzz Vacation Rentals stands out as a short-term rental property management company dedicated to harnessing the full potential of vacation rental properties. With over a decade of industry experience, they possess a specialized focus on the Galveston region. Buzz's approach is geared towards enhancing the appeal of properties to potential guests, streamlining operations, and optimizing revenue. By handling everything from marketing to maintenance, Buzz Vacation Rentals simplifies the vacation rental property management process, allowing homeowners to earn more while worrying less.
Buzz Vacation Rentals offers an all-encompassing property management suite, ranging from marketing and guest communication to property maintenance.
Services offered:
Professional Cleaning and Maintenance
Property Management
Local Team
Online Owner Portal
Guest Experience
In-house Laundry
Reservation Management
Quality Care Inspection Team
While Buzz Vacation Rentals hasn't publicly disclosed its precise pricing structure, it proudly shares its track record of achieving a 32% annual increase in bookings and a noteworthy 35% reduction in repairs and maintenance costs for its clientele.
Buzz Vacation Rentals extends its services across urban Houston and the picturesque beachside of Galveston.
Google Review:
With an impressive 5.0-star rating accumulated from over 20 reviews, both homeowners and guests consistently highlight their rewarding experiences with Buzz Vacation Rentals.
""We've entrusted our short and midterm rentals to the outstanding management of Buzz Vacation Rentals. Their impressive knack for targeting and attracting the perfect guests for our homes has been a game-changer. Our properties, located at a higher end of the market, didn't suit the long-term rental model, which is why we turned to Buzz to repurpose them as short-term rentals.

Admittedly, we had our initial reservations when our properties weren't immediately booked out. However, perseverance has proven to be rewarding, as we now enjoy a robust monthly cash flow income. Thanks to the professional touch of Buzz Vacation Rentals.

What really fills us with pride is the consistent stream of compliments we receive regarding our properties whenever friends or family come for a visit. Looking back, choosing Buzz was the best decision we made for our rental business. Their professional handling of our properties has been beyond exceptional."

Havan L.

Homeowner Review
7.      Jetstream Hospitality Solutions

Founded in Alberta, Canada, Jetstream Hospitality has now established itself as a top vacation rental management company in Texas. With their advanced technology and services, they cater to short-term rental property owners and managers, ensuring seamless integration with major global marketplaces for efficient operations. Jetstream places a premium on guest satisfaction, streamlined operations, and financial security. They collaborate closely with homeowners to tailor their services for the best possible fit.
Jetstream excels in marketing, listing optimization, and reservation management, ensuring homeowners can enjoy a hassle-free experience.
Services offered:
Keyless Entry

24/7 Guest Communication

Multi-Channel Listing

Revenue Optimization

Guest Screening

Property Monitoring

24/7 Multilingual Guest Support

Cleaning and Maintenance Scheduling
While Jetstream operates based on a commission model emphasizing mutual success, they opt not to publicize their management fees. This commission model is performance-driven, meaning fees are contingent on actual booking revenues.
Since Jetstream has expanded its services on a global scale, Texas and the United States remain a growing region for its vacation rental management services in the USA. The diversity of regions underlines their dedication to meeting the diverse requirements of property owners.
Google Review:
While there appears to be limited feedback available online for Jetstream, the company boasts an impressive 4.7 out of 5-star rating on Google, a testament to its commitment to quality and service.
""We have been working with Jetstream by Leavetown for over 6 months now and it has been nothing but positive for us! Their account management team along with their customer service team has been top notch! We truly can't ask for a more attentive and results drive partner!"

Anthony B.

Homeowner Review, Oceana Resorts
8.     
Cozi Vacation Rentals
Cozi Vacation, a Texas-rooted company, specializes in optimizing the revenue potential of vacation rental properties. Boasting both local expertise and presence, they deliver an array of services ensuring both homeowners and guests benefit from a flawless experience. They emphasize luxury and comfort, curating a select portfolio of properties. Their meticulous attention to detail and unwavering commitment to guest contentment make them a standout in the Texas vacation rental landscape.
Cozi's full-service management starts from listing creation right through to guest check-out.
24/7 Guest Support

Comprehensive Guest Screening

Distinct Local Expertise

Premium Concierge Services

Dedicated In-house Maintenance Team

Professional Housekeeping

Regular Property Inspections

Round-the-clock Local Support

Multi-platform listing

Strategic Revenue Management

Unlimited Owner Access

Comprehensive Licensing & Permitting Assistance
While the exact pricing structure isn't specifically mentioned, Cozi operates on a commission-based model. They emphasize an honest commission split and ensure that every penny a guest pays for a reservation is subject to an agreed-upon commission split.
Originating from Fredericksburg, Texas, Cozi Vacation Rentals extends its services to the following picturesque and captivating regions of Texas:
Fredericksburg

New Braunfels

Canyon Lake

Kerrville

Dripping Springs

Horseshoe Bay

Lake Travis

Point Venture

Lago Vista

Spicewood

Lake Buchanan

Port Aransas

South Padre

Rockport/Corpus
Google Review:
Cozi has over 130 reviews and an impressive 4.5-star rating on Google. The reviews reflect Cozi's local expertise and guest satisfaction, making Cozi Vacation Rentals a great choice for vacation rental management.
""As an out-of-town property owner, I can't speak highly enough about the service I have received from Cozi. They are extremely prompt with service requests and go above and beyond for both myself and my guests. I am in awe at the shape of the property every time I am in town - it has been EXTREMELY well-kept, especially considering the number of guests that come through. The staff is kind, responsible, knowledgeable, and detail-oriented.

Thank you, Cozi, for wonderfully managing my home and serving my guests while I reside in Houston, where I am able to enjoy peace of mind and time with my friends! Merry Christmas and Happy Holidays!"

Amy H.

Homeowner Review
Don't See Your Management Company on the List?
Reach Out To Our Team!
Do you run a vacation rental management company in Texas that's all about great service for property owners and awesome experiences for guests? We encourage you to nominate your company to be on our list of top vacation rental managers in Texas. Highlight your proficiency in property maintenance, revenue enhancement, guest assistance, and streamlined operations, allowing our team to recognize and applaud your diligent efforts within short-term vacation rentals.
Get your Texas vacation rental management company noticed! Nominate your company for a chance to be featured among the top management companies in the Texas.
TALK TO OUR TEAM