Vacation rental owners disrupting the Upstate New York hospitality with guest experience tech
McGowan Scott Properties, a unique digitally-run vacation home, deeply rooted in the local community
A real estate agent, tech consultant and avid world traveler, Taylor Scott has been managing a unique property in Chautauqua, NY for the last two years. Together with her husband, Taylor has created a hospitality business, committed to a remarkable vacation experience available to all.
During their travels, the couple stayed at various Airbnb and VRBO properties, dreaming about hotel-like service in these rentals. These adventures inspired the idea of their own property company, providing a great experience and connecting to the local community. They plan to expand their portfolio and build a rental management company, a property management business, leaving up to high guest expectations.
Taylor and her small team are focused on providing a truly remarkable rental experience, leaving a long-lasting impression. At the same time they envision making vacation in Chautauqua available to more travelers by keeping the rates at a lower cost.
"We want to be 'the local friend', they [visitors] can come to us for advice on discovering all the perks Chautauqua has to offer. We are doing everything to help our guests enjoy the lake life and immerse in the local experiences. This area has a rich tapestry of culinary, arts and crafts hidden gems, created with love by our locals. After having 'a taste' of the local life, our guests fall in love with the area and keep coming back.

Taylor Scott, owner of McGowan Scott Properties
The business model: beyond selling space
Taylor's vision of immersive experience and affordable pricing leans a lot on ancillary rental income. McGowan Scott Properties is much more than a place to stay, it's a gateway to Upstate New York. Such vacation homes open up the area to new visitors, who spend money on experiences, supporting the local community and making life-long memories.
The company has agreements with local businesses, getting a cut every time guests buy products or services. Taylor calls it "a triple win". "Guests get to experience the best of Chautauqua, businesses get exposure to new audiences and we enjoy the passive income."
Taylor Scott's ancillary revenue strategy is built on organically integrating upsells into the guest journey. They offer personalized add-ons to meet the guests' needs exactly when they need those products and services.
Vacation rental upsells as part of the [digital] guest journey
To make customer service quick and convenient, McGowan Scott Properties have digitized and automated guest interactions, where possible. Guests receive upsell messages at time that makes sense for where they are in their guest journey and their needs.
For example, when someone arrives early, they are offered an early check-in right at the registration. This usually comes together with a sweet discount for a recommended breakfast place nearby. Such marketing strategy increases upsell conversion rate, yielding best results.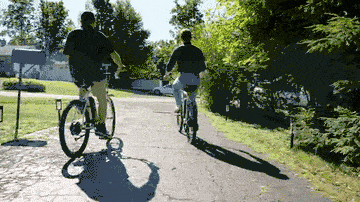 Guests can explore the surroundings with rental micro mobility options, such as e-bikes and e-scooters, available in-house. Water lovers can hop on a boat trip, departing right from the deck anytime they want.
There is even a little pop-up closet store in one of the rooms, displaying cosmetics and clothing items from local brands.
Guests can book and pay online for all add-ons in the vacation home, in just a few clicks. The guest communication in rental units is mostly digital. However, when people have questions, they can always talk to Taylor via a phone call or online chat. She can even come by if needed. But most of the time the service is completely contactless with no wait times or delays.
Partnering with local businesses, creators and brands
"We team up with local brands and constantly look for new cool partners to send guests' satisfaction through the roof", says Taylor.
The company has affiliate partnerships, allowing to provide a better experience and generate additional income for the business.
"Right now I am pitching brands for partnerships and collaborations", says Taylor Scott. "In the future we'd love brands to come to us looking to feature their offerings in front of our guests. Something like: "We've got a crazy trampoline for the water and we want you to put it at your lake house".
How using Enso Connect tech increases revenue and creates efficiencies
McGowan Scott Properties is making a significant part of the revenue with upsells. The most popular ones are: early check-ins, late checkouts, with the boat rental being the absolute favorite.
Within the first month of using Enso Connect, McGowan Properties covered the yearly software subscription, making it all worthwhile. Having digitized and personalized our guest interactions, including upsells, they are adding about 30% in revenue on a booking on average.
"Enso Connect allows us to manage and monetize guest interactions easily. They also have minimized my 'software interactions'.
How tech works for McGowan Scott Properties: step-by step analysis
So how McGowan Scott Properties are using Enso Connect and how it works? Here is the step-by-step analysis of their digital guest journey with Enso Connect best tools, new features and partners.
The guest app: Boarding Pass
After making a booking, Taylor's guests receive a Boarding Pass link. It is a web-based mobile app that serves as a Guest Portal for the entire stay. The interface is branded with McGowan Scott Properties logo, colors and links to their social media channels.
The Boarding Pass is the digital home for everything guests might need throughout their stay, from booking to checkout.
The guest portal has the information about the listing. Visitors can find Google Maps coordinates of the location, current weather in the area and detailed guide books about the neighborhood and individual units.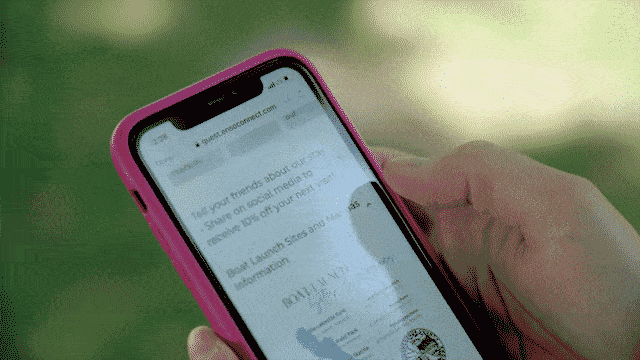 Guest verification
A day before the check-in, guests receive a reminder to complete a verification process to start online check-in. They are prompted to fill in the form: name, phone number, email address, photo IDs, etc. Rental managers can customize this registration form with any questions they require.
Once the verification is completed, guests receive access to the online check-in portal. In case it's too early to check in, guests receive an offer to purchase an early check-in add-on, if available.
Note: In case Taylor wants to run a background check for a specific guest, she can request the service in real time with our partner Autohost.
To add insurance and/or charge the guest a damage waiver, operators can choose to work with our partner Superhog.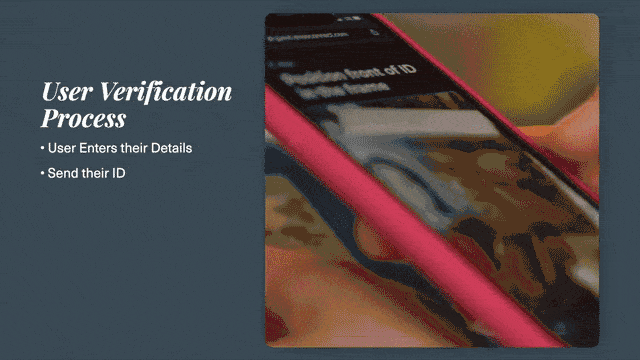 Arrival instructions and digital check-in
After verification, guests receive detailed step-by-step arrival and check-in instructions with pictures. This is to make sure that visitors can easily find and access the property.
The instructions also include door codes to the rental home. Taylor and her team don't have to meet guests in person. They get notified when people are checked in.
Note: McGowan Scott Properties are using August locks for remote access. See the list of our smart lock partners.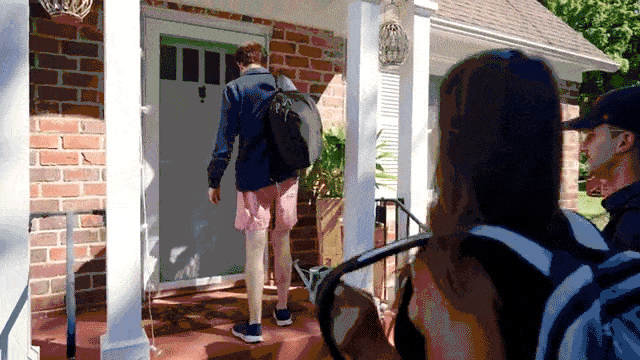 Upsells
About two days after arrival, Taylor's team offers guests to book mid-stay cleaning. This add-on makes it similar to the hotel service, providing a freedom to decide whether guests want the extra cleaning.
Right before the departure, guests receive a late checkout offer, if available. This is another option that allows our short-term rental host to meet and exceed a hotel-like guest experience.
The McGowan Scott team offer guests more cool amenities, such as in-house e-bikes and scooters for rent. Their guests can rent any kind of equipment, from micro mobility to professional cameras, etc. The bikes and scooters are parked in the garage. Guests can easily access and pay for the rentals through the Mount app, available in their Boarding Pass guest portal.
Note: Learn more about the Mount and Enso Connect integration and its benefits for vacation rental property managers.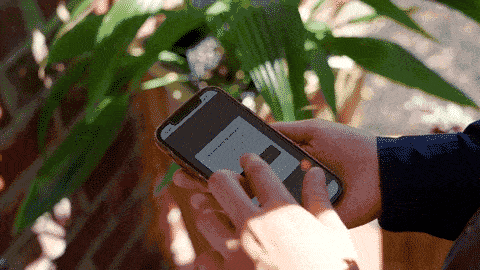 The most popular upsell in McGowan Scott Properties is the boat rental package. Driven by the market demand and facilitated by a local captain, this water adventure is the cherry on top of a luxury vacation.
Another cool amenity for shopping lovers is a pop-up closet shop filled with local products and brand items for sale. It is located in one of the bedrooms, where people can check out and try the products. They pay for the purchases with the credit card on the record or through the Stripe app, integrated with the Boarding Pass guest portal.
Note: to make the in-house shopping completely digital, operators can use digital store apps, such as The Host Co.   
Checkout
When guests check out and leave, the property owners send them a thank you message and a review request. The Enso Connect technology allows them to automate this process.
The automation works with the condition of a positive sentiment, meaning only happy guests will receive review requests.
Our artificial intelligence sentiment recognition feature helps harvest only positive guest reviews. It allows operators to investigate negative cases before they get published and fix them.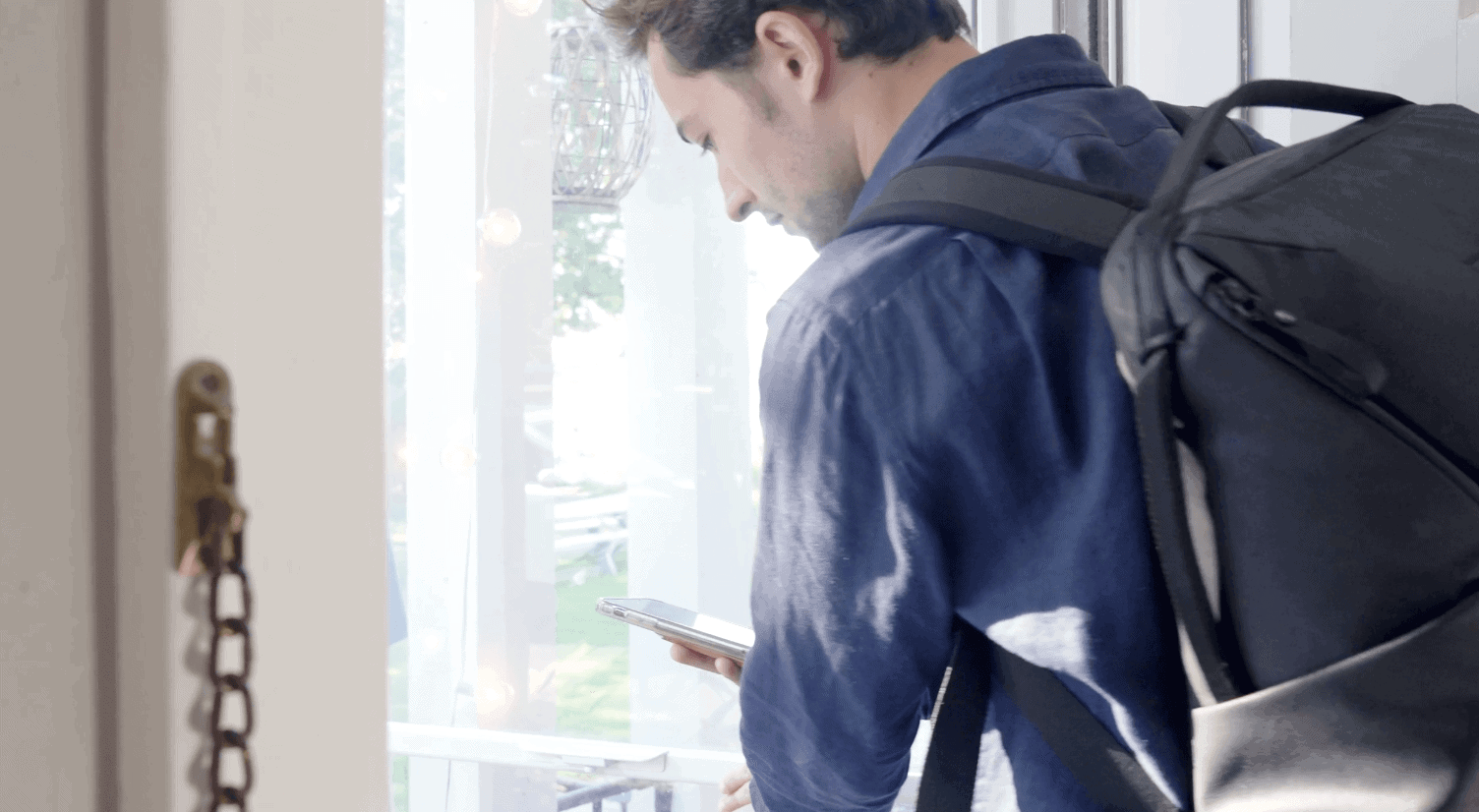 "With our plans to diversify our vacation rental portfolio and scale the business, automation is crucial. Enso Connect allows us to do exactly this, without worrying about losing connection with customers or being too robotic.

I'm just one person and plan to keep the team fairly small, while running a welcoming hospitality business.

Taylor Scott, owner of McGowan Scott Properties
The future of the hospitality industry is digital. However, technology can be overwhelming and confusing for operators, small and big as one.
Enso Connect makes it easy for Taylor Scott and many other short-term rental professionals to grow their businesses. We help unique hospitality operators scale without 'growing pains'.