As the post-pandemic travel surge transitions to market stabilization, several factors are impacting the profitability of vacation rental businesses in 2023. Local tourism decline, higher rental properties supply, and rising costs have led to lower profits than were expected. Notably, even the peak summer season didn't meet the expectations for a significant number of operators with lower occupancy rates. This is why vacation rental property managers and hoteliers are seeking innovative ways to boost revenue now more than ever.
While traditional methods have their merits, there's an emerging strategy that's proving to be both effective and seamless: affiliate marketing. From global platforms like Viator to niche services like BabyQuip, affiliate programs offer opportunities for enhanced experience and extra income. Whether you're running a vacation rental business or hotel, this blog will delve into how you can leverage affiliate marketing. Learn how to maximize your vacation rental revenue, ensuring both happy guests and a healthier bottom line.
So if you are seeking new income avenues without adding an operational hassle, you're in the right place. Dive into this vacation rental affiliate marketing guide tailored just for you!
Consider integrating these amenity affiliate links into your website or guest communication channels. By offering additional services and experiences, you can enhance your guests' stay and earn a commission for each booking or purchase made through your referral links.
Enso Pro Tip
You don't need a travel blog or significant website traffic to benefit from affiliate marketing. Your Boarding Pass is the ideal spot to showcase your affiliate links. By integrating them, you will enhance your guests' experience and boost your earnings. Incorporate your unique links for transportation, luggage storage, tours, and equipment rentals in the 'Customize Your Stay' section of the Boarding Pass or within your local guidebooks. Start earning "free money" on affiliate programs without the need to be a travel blogger.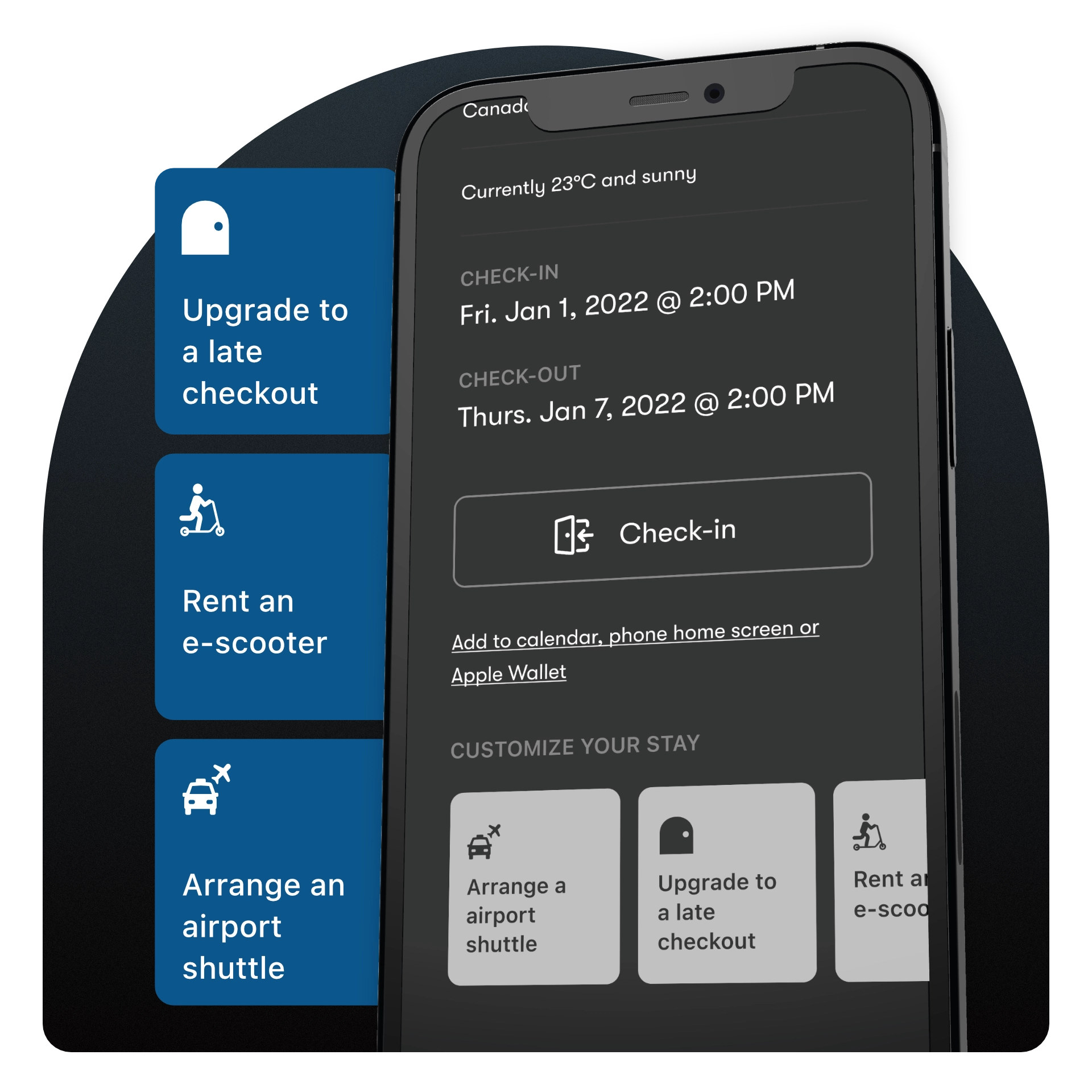 What is affiliate marketing?
Affiliate marketing is one of digital marketing strategies, where businesses reward external partners, aka "affiliates," for generating traffic or sales. The affiliates are encouraged to do this through their own marketing efforts. Typically, affiliates promote products or services using unique links provided by the business. When a customer clicks on the link and makes a purchase, the affiliate gets rewarded. They then earn a commission or a set fee from the business. The "purchase" can also be any action, when the customer performs a specified action, like signing up or booking. It's a performance-based form of marketing, as affiliates are compensated based on actual sales or actions taken by referred customers.
To summarize, the concept is simple: suggest a product or service to your audience. If they make a purchase through your distinct affiliate link, you earn a commission. The price remains the same, as if they were purchasing the service or product on their own.
How do people make money with affiliate marketing?
People or businesses that have an engaged wider audience can make money by promoting specific products or services to their network. If they partner with vendors, becoming their affiliates. In this case they earn a commission for every sale, click, or specific action that results from their promotional efforts. Here's a breakdown of the process:
Join an Affiliate Program
Individuals sign up for affiliate programs offered by companies or through affiliate networks that host multiple affiliate opportunities.
Get Unique Affiliate Links
Once approved, they receive unique tracking links for products or services they choose to promote.
Promote the Products or Services
Affiliates then share these links on their marketing channels. It can be their websites, blogs, social media platforms, or through email marketing campaigns.
Earn Commissions
When someone clicks on the affiliate link and makes a purchase or completes a specified action (like signing up for a service), the affiliate earns a predetermined commission or fee. The commission can be a fixed amount or a percentage of the sale price.
Receive Payouts
Affiliates are paid their earnings, typically on a monthly basis or once they reach a minimum payout threshold. They payments are usually made through methods like bank transfers, checks, or online payment systems like PayPal.
By consistently producing high-quality content and building trust with their audience, affiliates foster loyalty among their networks and followers. Promoting products or services that are relevant and valuable further enables them to generate a steady stream of passive income. The examples are niche bloggers, social media influencers, couches, consultants, etc.
Why Vacation Rental Affiliate Marketing is a Must for Hospitality Professionals?
How can this be relevant for property owners, managers, real estate investors, Airbnb hosts or any hospitality industry players? Unlike bloggers who build audiences for earnings, hospitality operators already have a travel-focused base: their guests. Affiliate marketing is an opportunity to monetize this audience and complement their rental income with hassle-free add-ons.
So accommodation providers, vacation rental property managers and hoteliers: offering services through affiliate links to guests is a win-win. Travelers often require products or services during their stay in vacation homes. By providing a centralized location with a handpicked list of local options, you're elevating their experience — the essence of true hospitality. Plus, you receive compensation for your efforts. It's a perfect blend of service and reward.
Enso Tip
Collaborating with local businesses tops the elevated guest experience and revenue benefits with uplifting the local community. This might require more legwork, but will pay off in future with authentic sustainable practices, community connections and guest loyalty.
How to easily promote affiliate links to your guests without being salesy?
Offering add-on products or services to your guests without coming off as salesy requires a tactful and genuine approach. We've compiled a list of best practices for promoting affiliate links, tailored specifically for the vacation rental industry and hoteliers.
Value-Driven Content
Embed your affiliate links within high-quality content that offers genuine value to your guests. This could be in the form of informative articles, how-to guides, or local recommendations relevant to their interests. Consider the stages of your guest's journey. For instance, those in the planning phase might value articles detailing essentials for specific destinations, insights on weather, terrain, or local cuisine, etc. The best way to assist your guests and proactive approach to guest queries is crafting digital guidebooks shared in advance. These guides can address common questions and seamlessly incorporate your affiliate links. For example, suggest water-resistant footwear for a trip to Algonquin Park or provide a trusted airport transfer link for international visitors. Such tailored recommendations will pay off with both positive reviews and additional revenue.
Discover how a vacation rental operator earns hundreds through transportation affiliate links in our success stories.
​Enso Tip
Understanding your guests' travel purpose or profile allows you to enhance their experience with tailored amenity affiliate links. It can be a good idea to suggest a BabyQuip link for crib rentals to new parents on the move. Offer an excellent opportunity to rent ski equipment through Mount to an winter sport enthusiast. A working nomad will appreciate an option to have a monitor, that can be rented through The Host Co. With rising travel expenses and a growing trend to travel light, such services are gaining popularity.
All this can be easily managed through the Enso Connect platform by gathering pre-arrival guest details and setting custom guidebooks and upsells.
Contextual Placement
Instead of randomly placing links, ensure they fit naturally within the context of your content. For instance, if you're discussing travel essentials, that's a good place for an affiliate link to a product you recommend. Again, you need to think about your guest journey and what they might need at every stage. For example, after people check-in and settle in the rental, it's a good time to offer a local neighbourhood guide with restaurants, tours and attractions. Tourist attractions are one of the high-ticket affiliate marketing niches because the orders can get to thousands of dollars, significantly increasing your profit margins. Check out the Viator real estate affiliate program to see how much you could earn.
Personal Recommendations
Share products or services you've personally used and believe in. Building lasting relationships and trust with your guests outweighs any commission. One bad partner can cost you a fortune through negative guest reviews, potential customers loss or even property damage.
Transparent Disclosure
Always disclose that you're using affiliate links. This builds trust with your audience, as they appreciate transparency. You can include a note mentioning that you're endorsing trusted local partners. Disclose that any purchase made via your link will grant you a commission, supporting your business, or any other initiative of your choice.
Use Visuals
Incorporate visuals like photos, videos, or images that complement the product or service you're promoting. This can make the promotion feel less intrusive and more enticing. With Enso Connect rental software you can craft visually attractive guidebooks, upsells and step-by-step instructions with multiple media options.
Limit Frequency
Don't bombard your guests with too many promotions. Strike a balance to ensure your content doesn't feel overly commercialized.
Engage and Listen
Engage with your guests and listen to their feedback. If they feel a particular promotion is too aggressive, take note and adjust your approach.
By focusing on providing genuine value and building trust, you can promote affiliate links in a way that feels organic and respectful to your guests.
Top 5 Affiliate Marketing Programs to Kickstart Your Earnings
If we convinced you to dive into the world of affiliate marketing, you are probably wondering where to start. With countless programs out there, choosing the right one can be daunting. To help you navigate this landscape, we've curated a list of the top 5 travel affiliate programs. They have proven track records of reliability, high commissions, and strong support for their affiliates. These platforms offer great products and services to promote and provide the tools to ensure your affiliate journey is successful. Depending on your location and guest avatar, these programs may help boost your earnings and elevate your affiliate marketing game.
AirportTransfer 
Revshare 7%
Description
Flawless, timely, convenient, and friendly airport transfers journey every time, all the time, and anywhere.
What's in it for you?
By joining the AirportTransfer.com Affiliate Program, partners can introduce travelers to top-notch private airport transfer services worldwide, ensuring a hassle-free experience for passengers. And earn 7% commission. A cookie period of 30 days – Even if a customer who comes through you leaves AirportTransfer.com and makes a reservation from another channel within 1 month, you still earn your commission.
Affiliate Program Details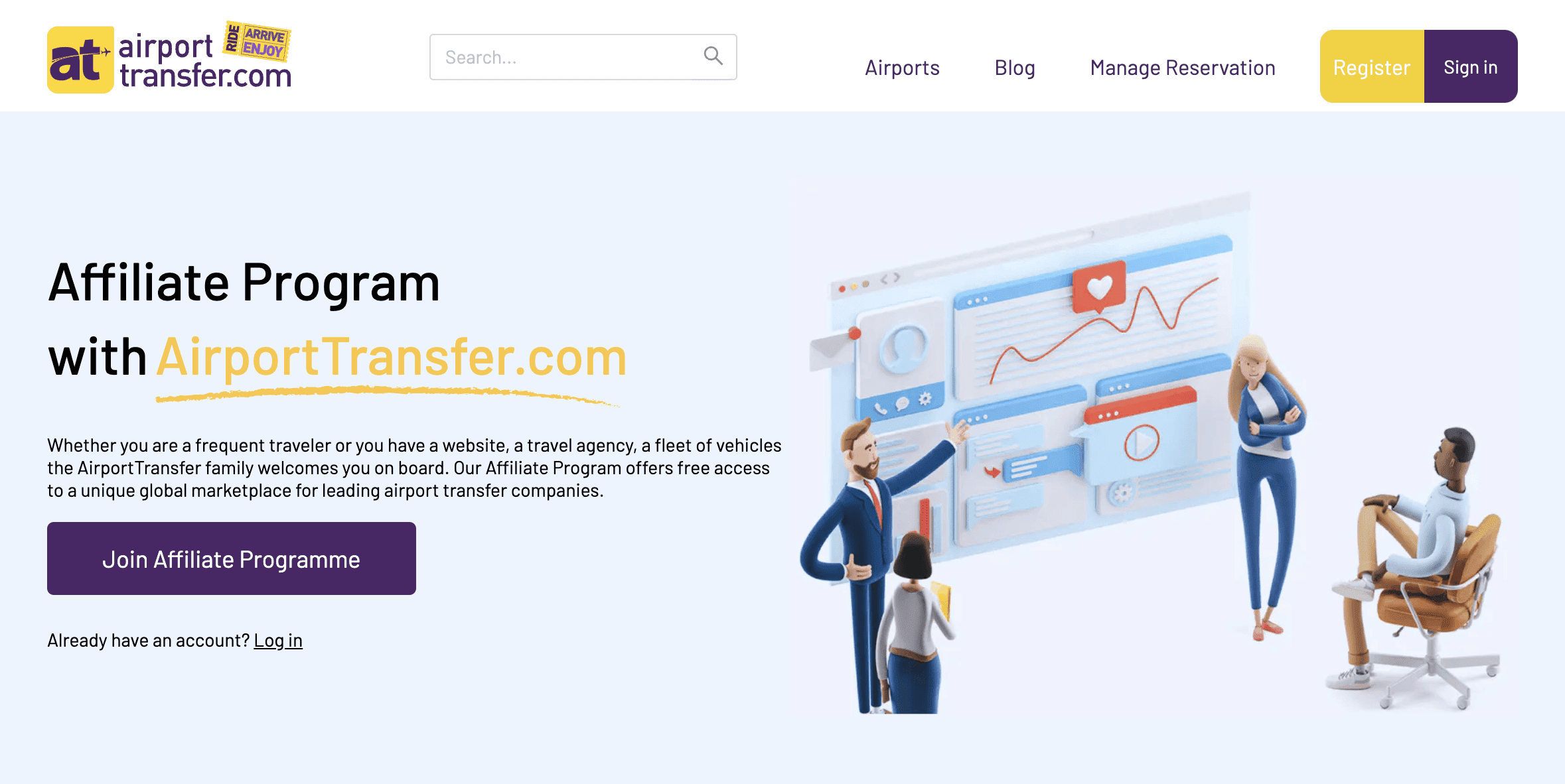 Viator
Revshare 8%
Description
Viator is a leading online platform that specializes in offering tours, activities, and experiences to travelers around the world. As a subsidiary of TripAdvisor, Viator provides travelers with access to a vast selection of unique experiences, from city tours and day trips to off-the-beaten-path adventures. The platform allows users to read reviews, compare prices, and book their desired experiences in advance, ensuring a seamless travel experience. With its user-friendly interface and a wide range of offerings, Viator has become a go-to resource for travelers seeking to enrich their trips with memorable activities and excursions.
What's in it for you?
Viator's Affiliate Program offers a lucrative opportunity for individuals passionate about travel. By joining, affiliates can promote over 300,000 experiences across 2,500 destinations. Affiliates earn an 8% commission on any experience booked within a 30-day window after a user clicks their link. Payments are flexible, with options for monthly bank transfers (with a $50 minimum threshold) or weekly payouts via PayPal with no minimum. The program is designed for ease, with tools like the Viator Selector to help affiliates find and promote top-converting experiences. Whether you're a content creator, travel service provider, or simply an enthusiast, the program provides a chance to monetize your passion for travel.
Affiliate Program Details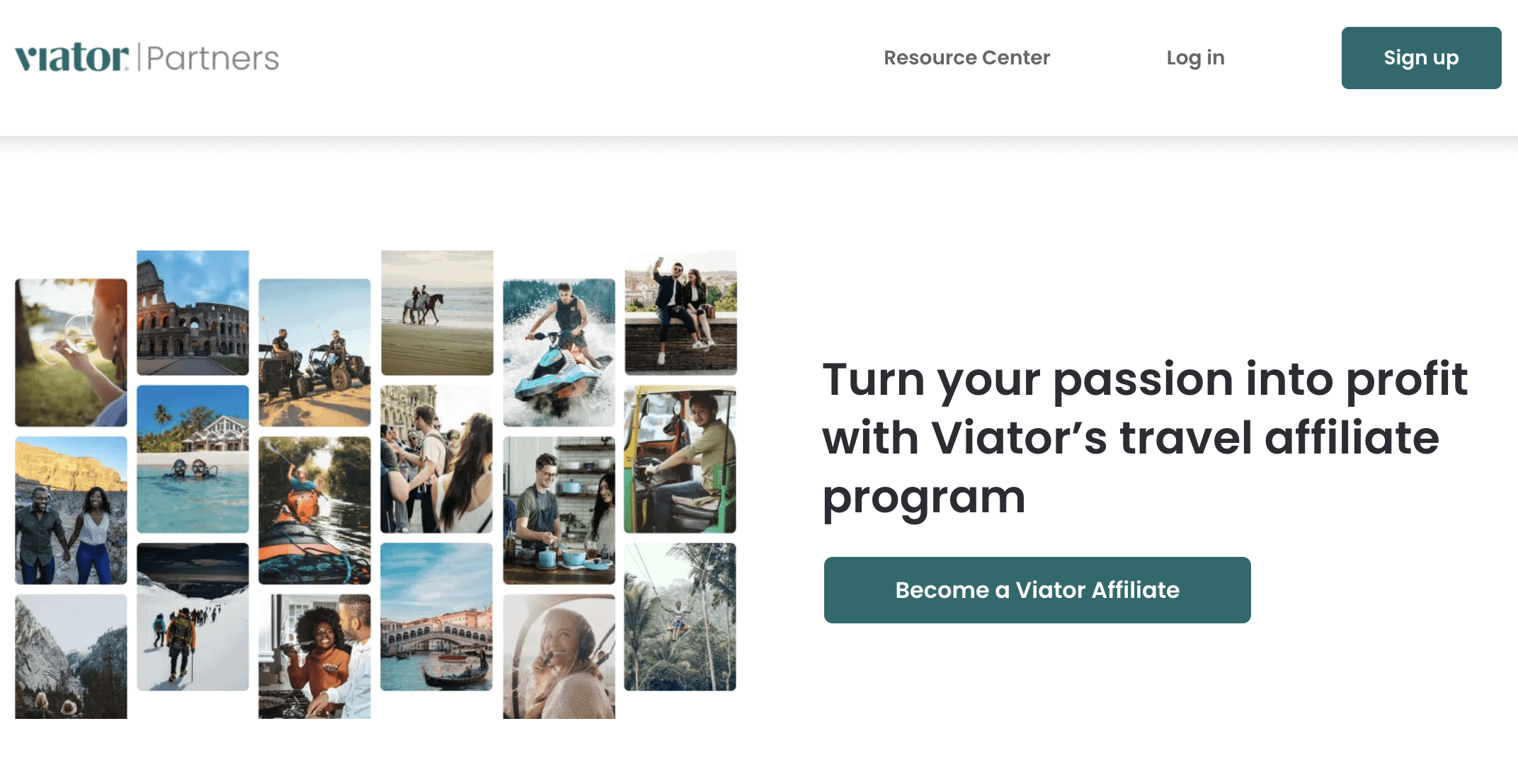 Instacart
Revshare 3%
Description
Instacart is an American online grocery delivery service where users can order from local stores, and have items picked and delivered by Instacart shoppers. It offers a convenient alternative to in-store shopping, especially for busy individuals or during times when physical shopping is less ideal.
What's in it for you?
By utilizing Instacart's tools, creators can make their content, whether it's recipes or product recommendations, shoppable. This means that with just a few taps, audiences can add ingredients or recommended products directly to their Instacart cart and have them swiftly delivered. Participants in this pilot program, who must be at least eighteen and legal U.S. residents, are offered a 3% commission on qualifying purchases made through their shoppable links or recipe webpages. The program supports various content formats and provides easy-to-use tools for creating shoppable content, enhancing the user experience for both creators and their audience.
Affiliate Program Details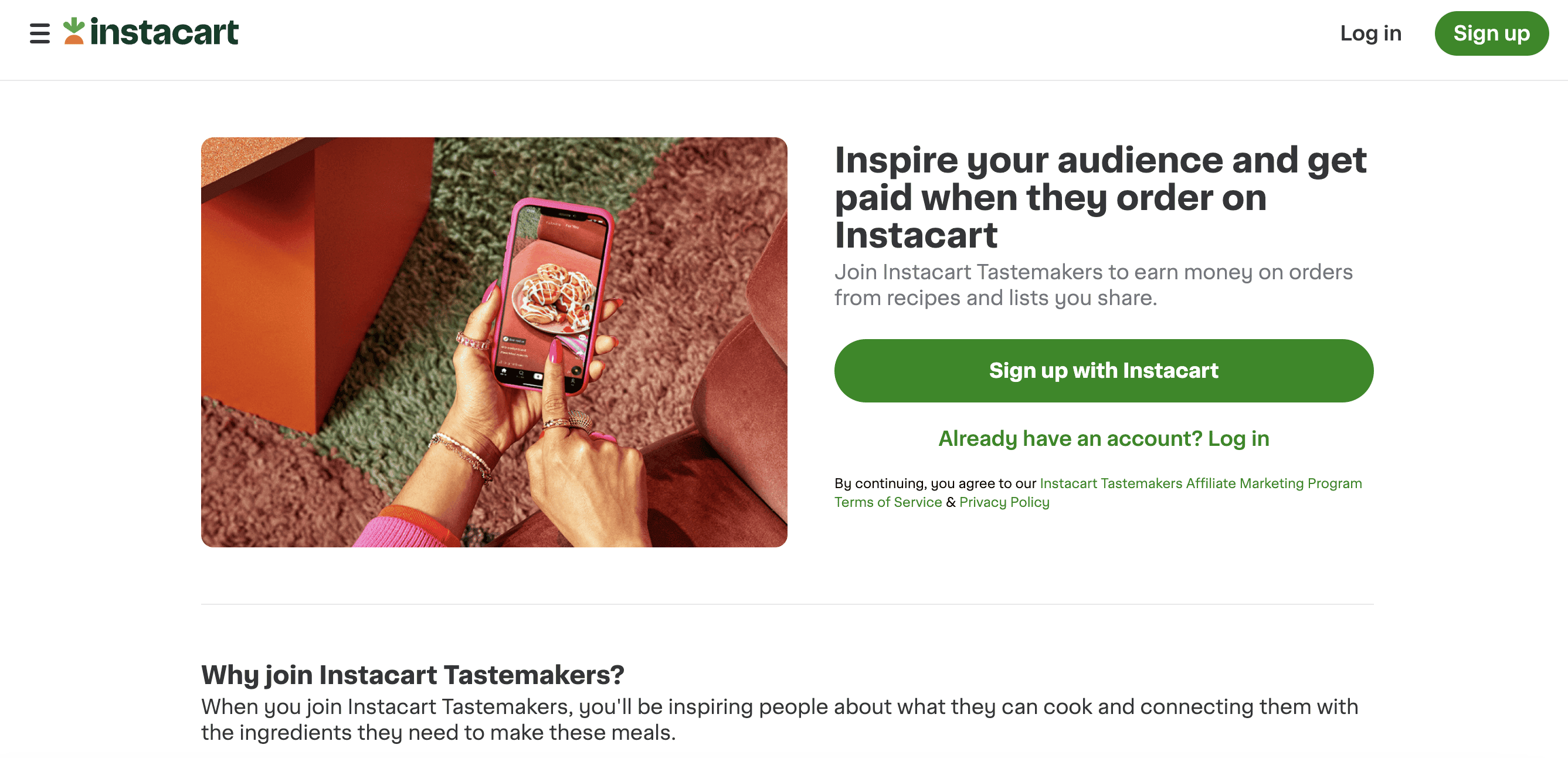 Stasher
Revshare 10%
Description
Stasher is a worldwide luggage storage service, partnering with local businesses to offer travelers secure locations to store their bags in over 890 cities. It's an ideal solution for tourists between check-outs and check-ins, allowing them to explore destinations without the burden of their luggage.
What's In it for you?
By referring guests or clients to Stasher's luggage storage services, partners can earn a 10% commission on every booking made through their referral link. Stasher boasts a vast network, with thousands of storage locations in over 890 cities worldwide. The program is straightforward to join, and once approved, affiliates receive a referral link, custom discount code, and access to a dashboard to monitor performance. The initiative not only offers a financial incentive but also provides a valuable service to clients, ensuring their travel experience is more convenient and enjoyable.
Affiliate Program Details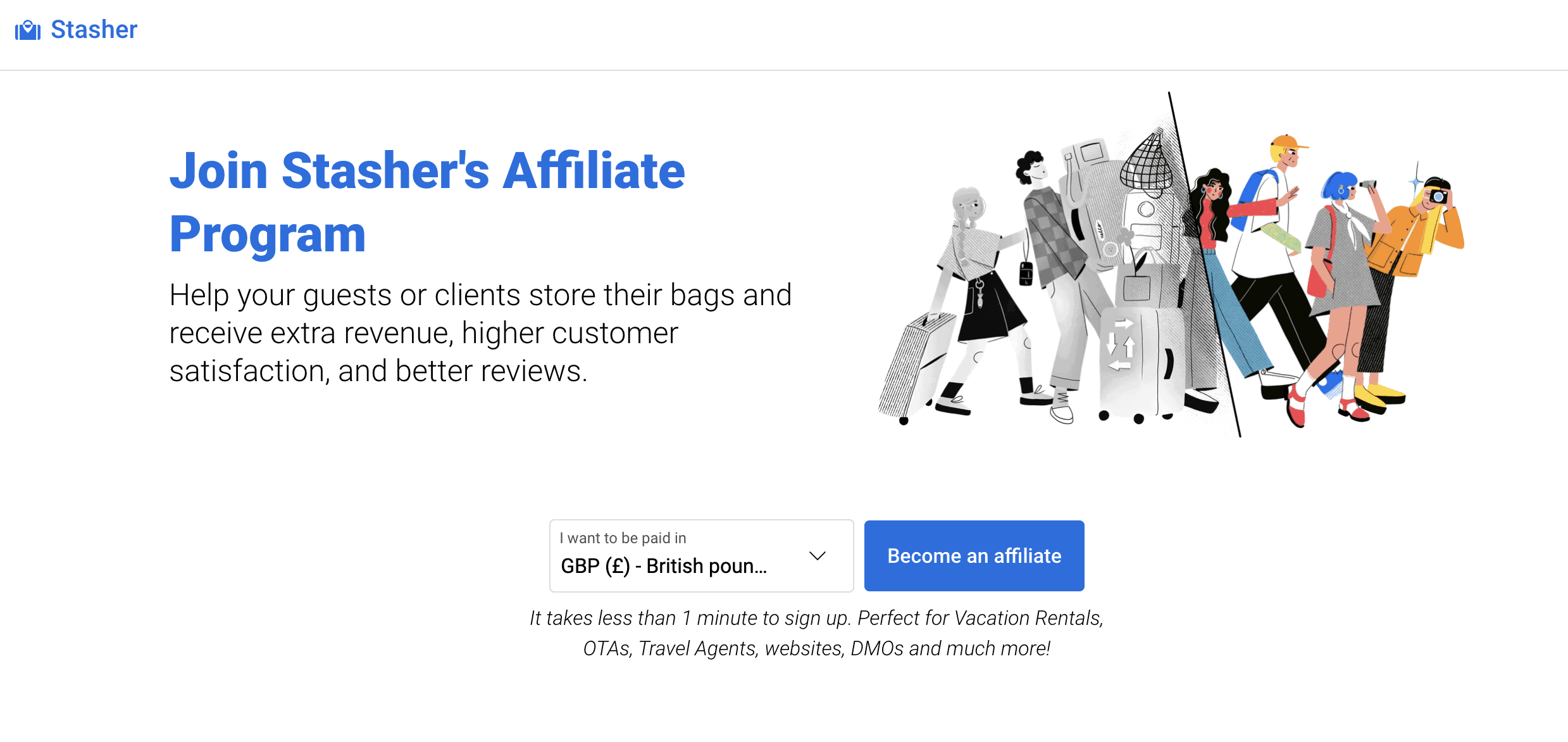 Baby Quip
Revshare 10%
Description
BabyQuip is a service that offers baby gear rentals for traveling families. It provides a range of essential baby equipment, such as cribs, strollers, car seats, and toys, which families can rent while on vacation or trips. This ensures that families have access to the necessary items for their children without the hassle of transporting bulky equipment, making their travel experience more convenient and enjoyable.
What's In It for You?
The BabyQuip Affiliate Program allows individuals to earn by promoting BabyQuip's baby gear rentals. By sharing custom links, affiliates can earn a 10% commission on rental revenue booked through their specific BabyQuip link. The program provides an affiliate dashboard for easy tracking of link clicks, bookings, and earnings. Payments are processed via PayPal three days after each completed reservation. This initiative not only provides a financial benefit but also supports traveling families by offering essential baby gear for their journeys.
Affiliate Program Details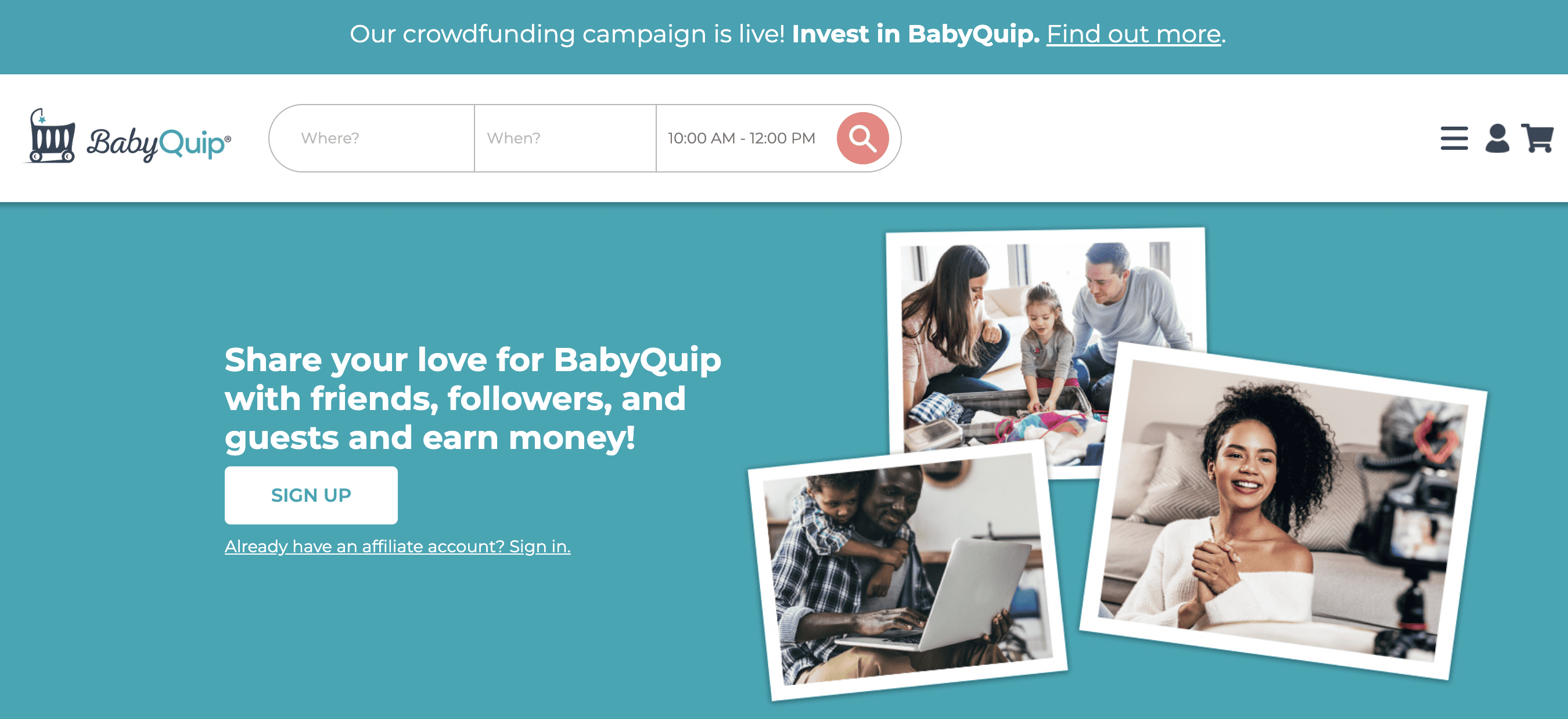 Enso Tip
Explore the comprehensive list of vendor partners on the Enso Connect platform.
Want more details? Reach out to us!
If you don't see your preferred affiliate partner, feel free to submit your suggestions to be added to Enso Connect. We're always expanding our vendor list to better serve you and delight your guests.
How Much Can You Earn With Affiliate Marketing?
Your potential earnings from affiliate marketing can vary based on the number of guests, their engagement, and the relevance of the recommendations to your guests' needs. This is why it is important to understand who comes through your doors.
Consider this scenario with Viator: Imagine a family of four staying at your property decides to book a Niagara Falls Tour at $200 per person using your Boarding Pass link. This translates to a $64 commission for you. Plus, you'll have delighted guests returning with unforgettable memories of one of the world's most spectacular waterfalls. If ten such bookings occur in a month, that's an effortless addition of $640 to your revenue.
Add links for all the vendors we listed here and find yours. Do your math!